Women at Cognizant Softvision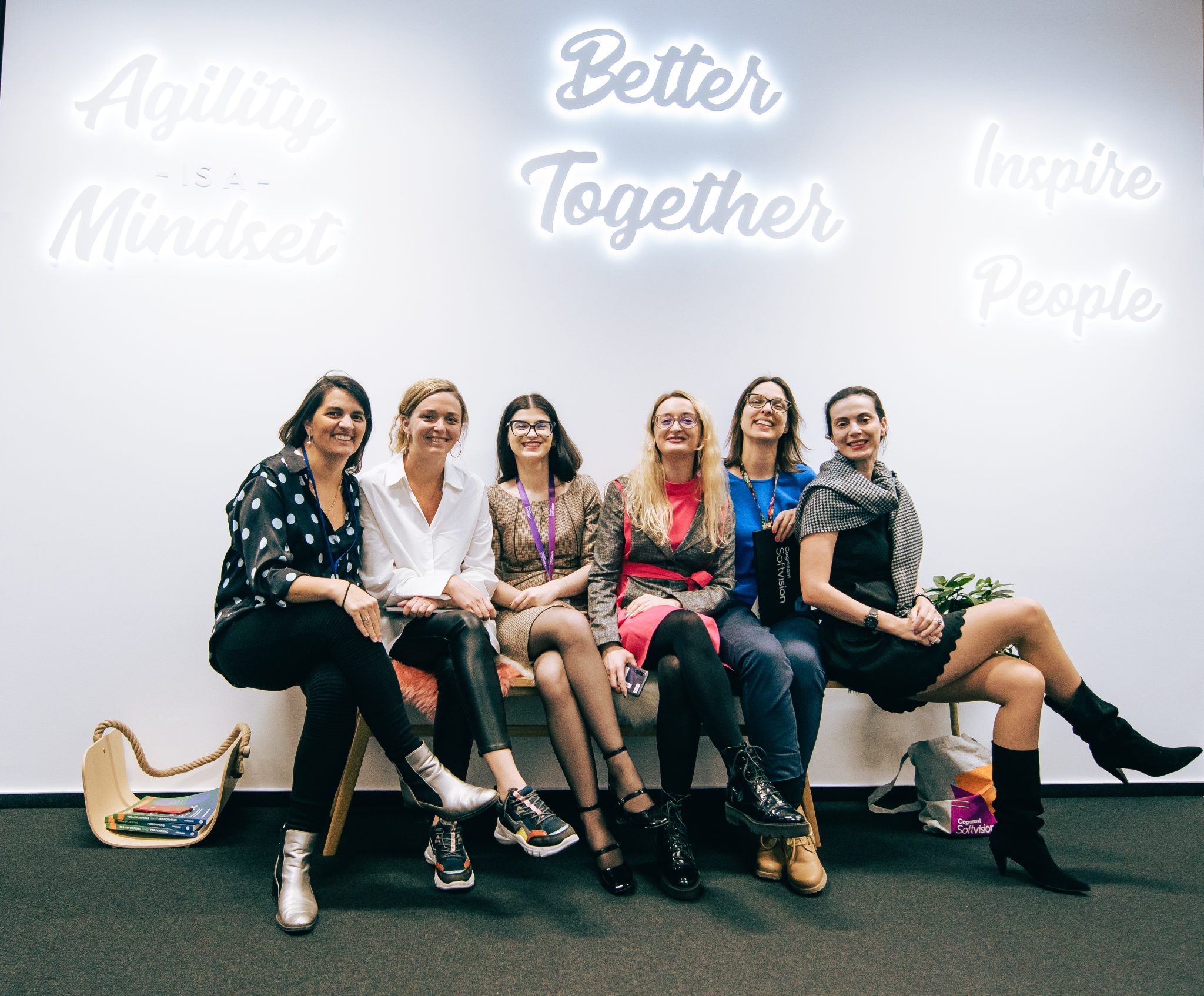 EMPOWERED WOMEN
At Cognizant Softvision, we believe in the importance of a diverse workforce, and the positive impact women have when it comes to tech leadership and innovation. We celebrate the achievements and progress women make in the field of technology, and we work hard every day to close the digital skills gender gap by encouraging and inspiring women to choose a career in engineering.
Of our leadership team is represented by women.
Of our female Softvisioners are in tech-related roles.
Of total Cognizant new hires are women.
Women employees at Cognizant across 48 countries.
International Women in Engineering Day
"New Normal" Photo Exhibit
International Women in Engineering Day began seven years ago with a simple mission: to raise the profile and awareness of women in engineering, and help bring much needed attention to all of the exciting career opportunities available to women and girls.
In years past, we have held internal celebrations and external events, all of which were supported with social media campaigns. This year, we wanted to showcase the essence of our women engineers "new normal" due to COVID-19, sharing with us one specific image and picture that best depicts their life nearly 120 days into a completely distributed team (and shelter in place) environment brought on by coronavirus.
Curated by our talented Buenos Aires-based Visual Designer, Paula Fernandez, the photos were all captured via Zoom,  demonstrating a beautiful and arresting mosaic that demonstrates how Cognizant Softvision women engineers work, how they play, how they teach, how they cope, and how they take care of themselves and their families during these difficult times. The "New Normal," can be accessed here:
Thary Chhom
Senior UX UI Designer
"I think, as women, we need to stop apologizing for what we say and be assertive about our decisions and what we believe in". Listen to Thary Chhom´s experience at Cognizant Softvision.
#Inspiredwomen
Shelby Reimer
Events Manager
"I joined Cognizant Softvision because I was really looking for a next step in my career that would push me to become a better leader. Here, I am surrounded by a team of talented and strong women." listen to Shelby Reimer´s experience at Cognizant Softvision.
#Inspiredwomen
Pooja Sawant
Senior UX Designer
"I am empowered as a woman to speak up, I am heard and I can grow inside the company." Listen to Senior UX Designer, Pooja talk about her experience at Cognizant Softvision.
#Inspiredwomen
Inés Casares
SVP, Head of Studios for the Americas
"We are a direct reflection of the talent we hire, and we take that very seriously. We try to build custom careers; to do that well, you need to understand the talent. Specifically, their aspirations need to be part of any growth plan."
Casey Hotchkiss
Senior Content Manager
Meet Casey – she's based in our Austin studio and leads the content for Cognizant Softvision, helping to ensure our content is relevant, on brand and showcases all of our capabilities to their fullest potential.
#Inspiredwomen
Some Articles Written By Our Female Talent
"Only by joining together and leveraging community, diversity and culture will we be able to change the gender imbalance that exist in engineering once for all."