It's not that much of a stretch
"Virtual" is a pretty natural extension of our business
This is our world.
Our Pods — virtual or right next to you — are an extension of our studio model. They are built on robust agile communication standards, SME placement for domain ownership, incremental & macro goal mindedness, proficiency in project management software… all of that.
For a business environment where distributed teams are in high demand, Virtual Pods add a layer of trust & tested-standards to the delivery team structure we've led with for decades. Let's get to work.
The Virtual Pod
Leveraging our proven Pod Model that has defined Cognizant Softvision's software product delivery for decades, fully distributed to continuously deliver for today's businesses — anywhere.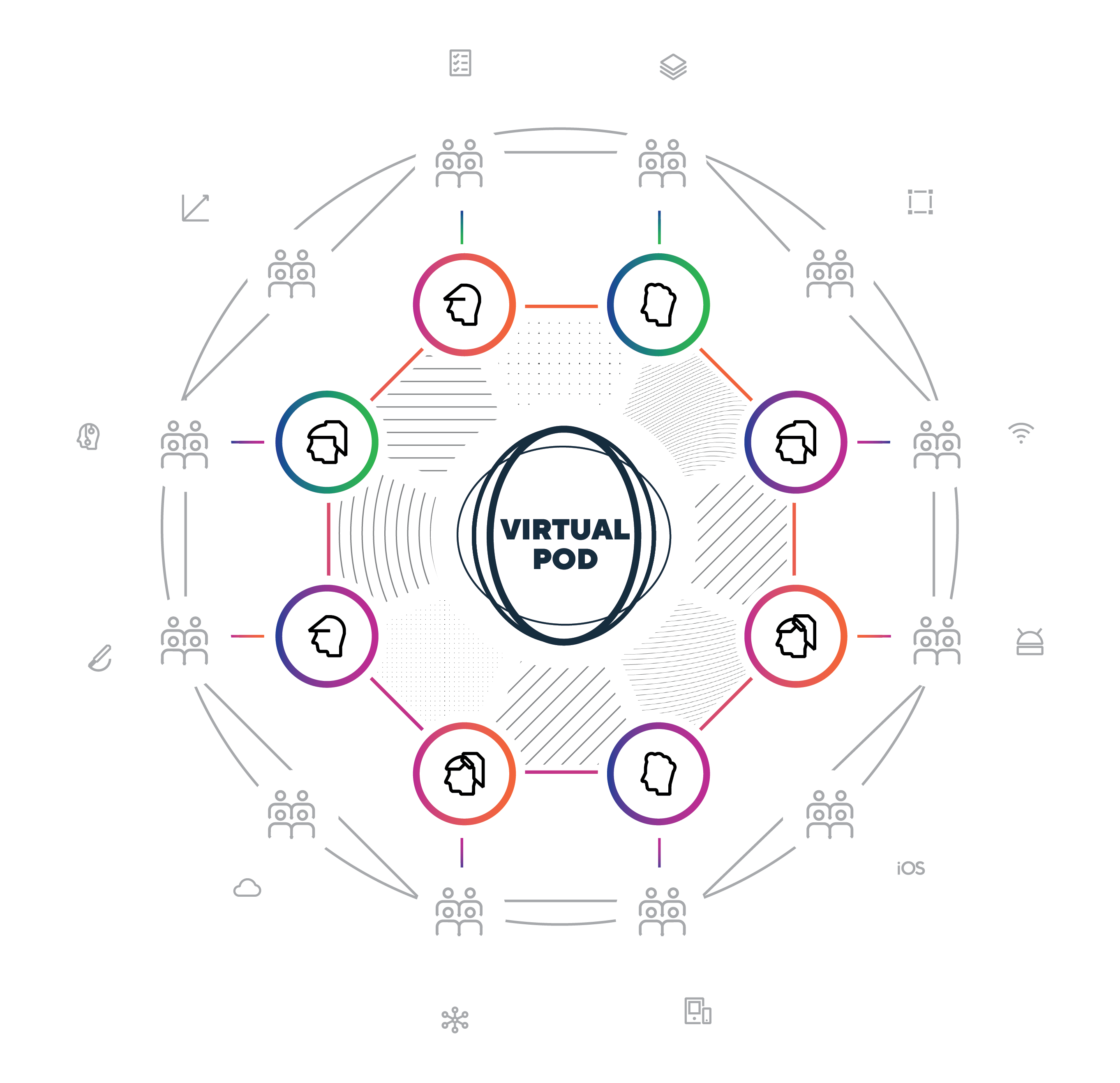 Healthy office culture is hard to replace
For the Virtual Pod, communities deliver vibrant culture that keeps teams engaged.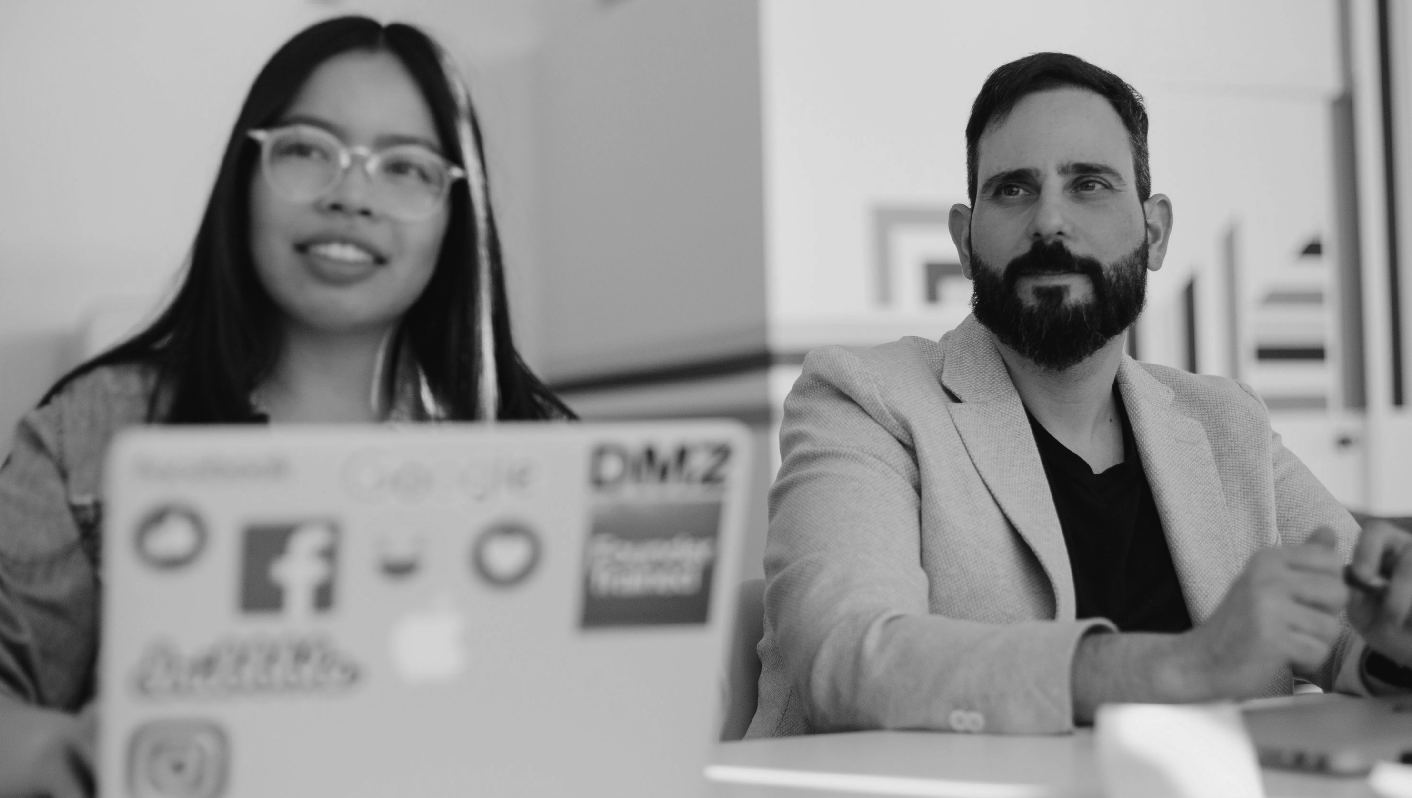 The cultural connective tissue that engages members beyond the POD
1. Social motivator behind each member's growth
2. Provide personal development to create true SMEs
3. Community Members join Virtual Pods to lead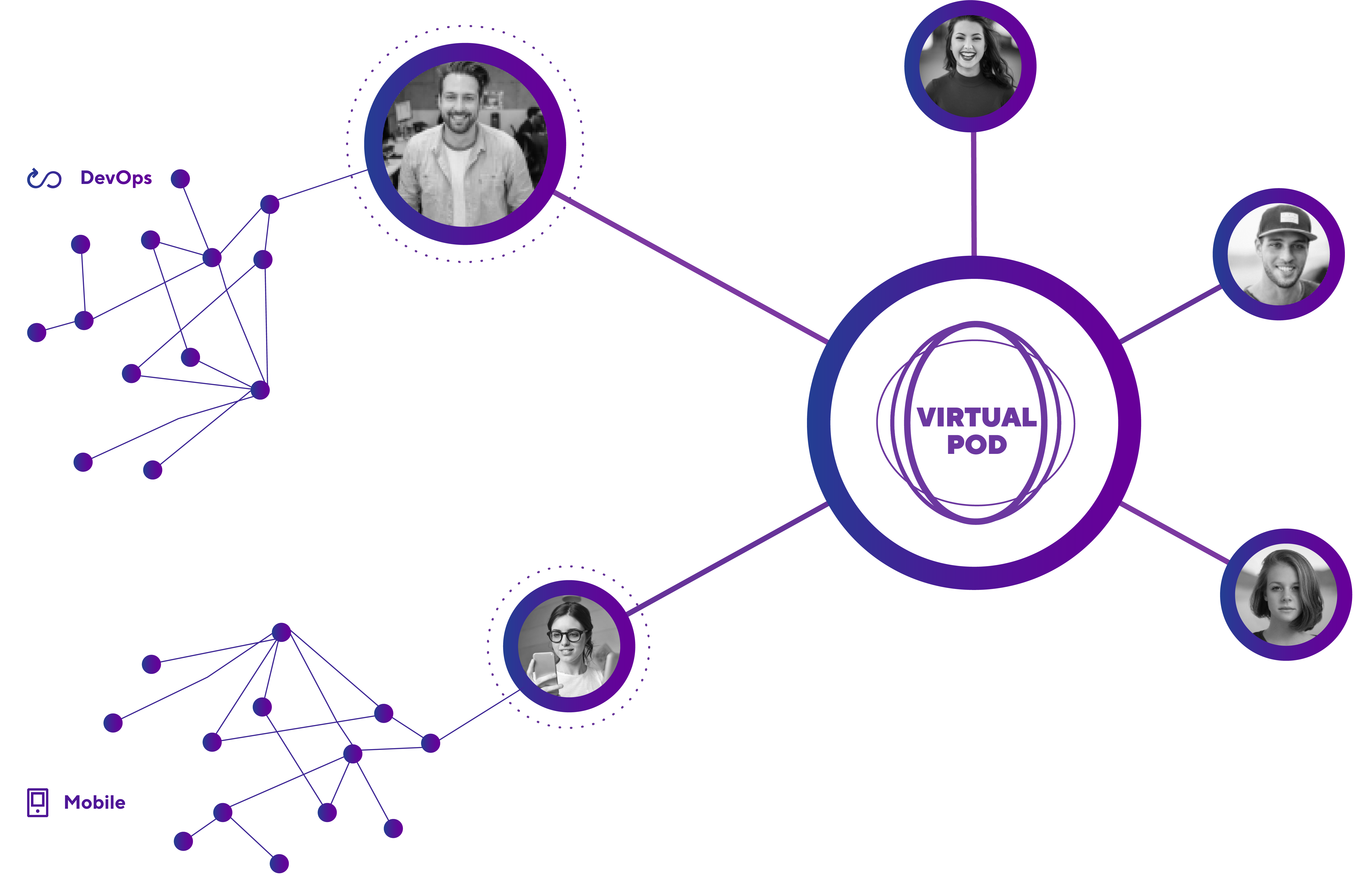 In The Field
Virtual Pods

deployed for top 4 professional services firm delivering AI enabled enterprise software products.
30+ Virtual Pods

150 Client Team Members

Locations: Ukraine, Romania, India, Argentina, Canada, US (Dallas, Texas / West Palm Beach, Florida)

Client Locations Served: Luxembourg, Boston MA, NY, Rhode Island, Dallas TX, Tampa FL

Prominent Communities: .NET, Enterprise Web, QA, RPA, ML, UX, Product Management, DevOps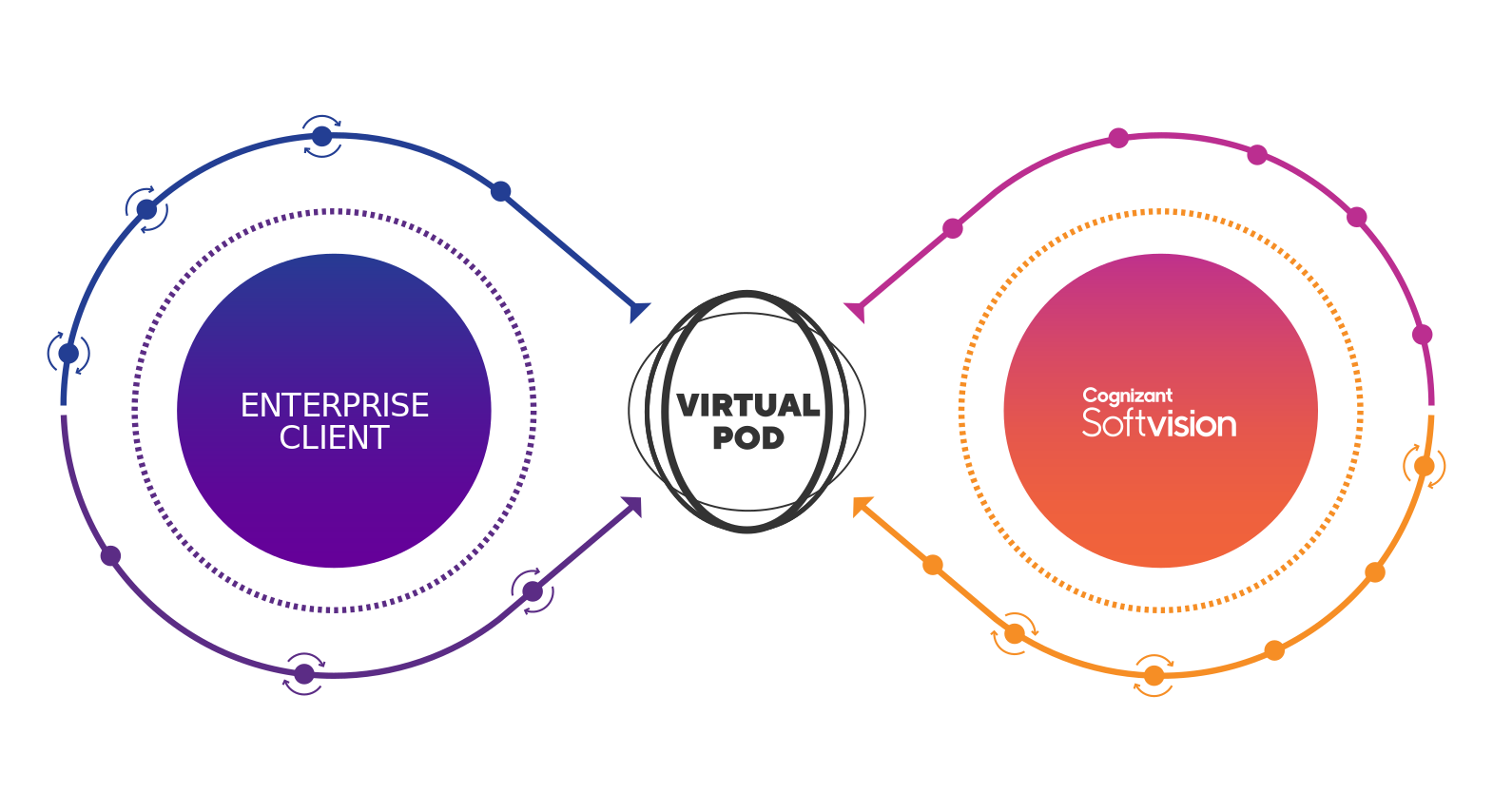 Virtual Pods in Action:
&quot We often have key Pod members open up a video conference instance and keep it running all day during critical sprints.
We treat each-other's virtual environment like open-door offices. Need to talk? Pop on in. &quot
Jeff M.,
Virtual Pod Member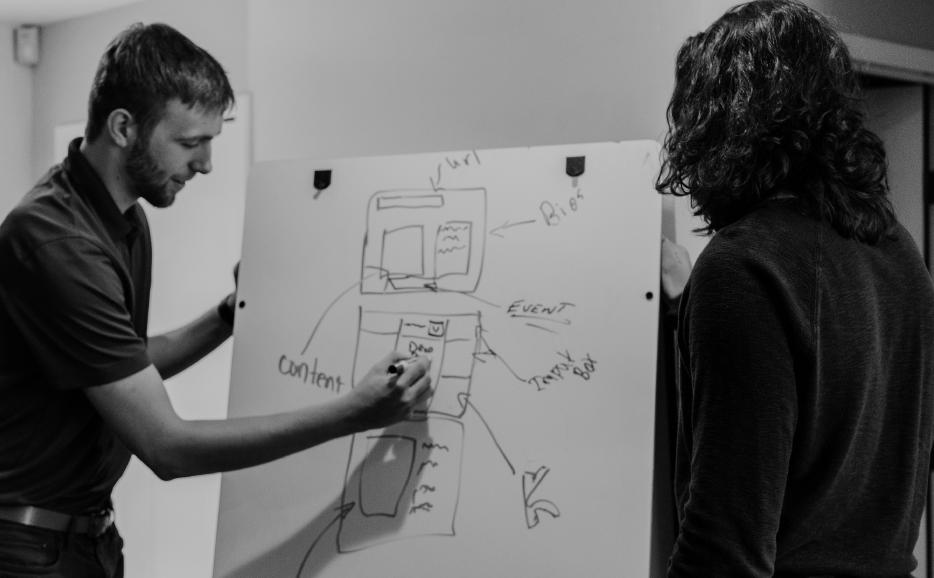 The most capable delivery team built on a distributed workforce.
The tools we use are flexible — but we have our favorites.
The standard for great community, communication, and engagement is our constant.
Virtual Pod delivery,
… the exact same impact you expect from every investment.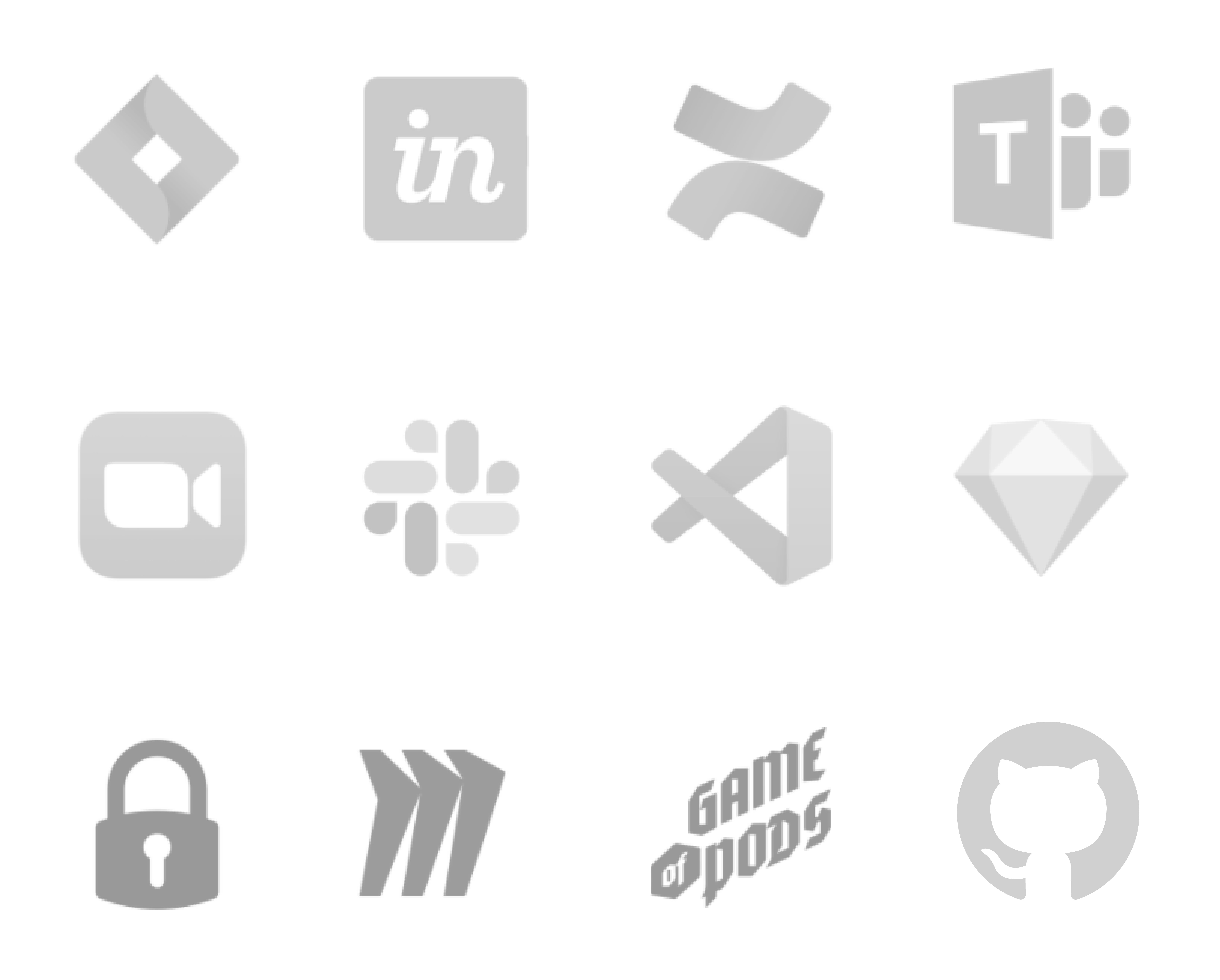 ;
No way around it, distributed teams require ironclad security planning.
With thorough Virtual Pod security policies, we've done that part too