West Palm Beach
Our culture is marked by our passion.
It's hard to beat West Palm Beach if you're looking for family fun or a relaxing day in the sun. Good eats, entertainment, live music, and the beach are just a few of the city's attractions.
Our studio is in the heart of downtown West Palm Beach in the historic Comeau building on Clematis Street. Here, we believe that if you go a whole day without laughing at work, then you're doing it wrong.  Our West Palm Beach Softvisioners strive to maintain a professional attitude, do excellent work, and have fun while doing it. But not only does our team take ownership internally, we take ownership in our community, whether it be volunteering as an organization, running a marathon together, or representing each other wherever and whenever the opportunity presents itself. 
Contact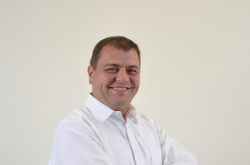 Raul Rodila
Address
319 Clematis Street Suite 500, West Palm Beach, FL 33401
How to Become a Softvisioner / Our interviewing process
Talent Acquisition: Recruitment Process

Looking for a job in the United States or Canada?