Miami
Our culture is marked by our passion.
Located in the downtown Brickell neighborhood of vibrant Miami, the team at Cognizant Softvision Miami is a powerhouse of diverse and talented people always ready to bring innovation, functionality, and hard work to the table. We do design in all its phases, from ideation to release, but the scope of our work encompasses not just aesthetics, but overall usability and branding while meeting all client requirements. With an arsenal of highly specialized talent in UX strategy, interaction design, visual design illustration and copywriting, the Miami studio is prepared to jump into any project and provide great results to meet and surpass our clients' needs.
Since our office is in the heart of Brickell surrounded by soaring skyscrapers, sweeping bay views, art galleries, beaches and festivals, there is no shortage of inspiration, making the "magic" city a great place to live and work. Miami's unparalleled mix of enticing and exotic food keeps our creative team hungry for more.
Softvisioners from our Miami studio share ideas, feedback, support and stories with positivity and teamwork in mind during our team demos. For us, this is an important way to learn from each other, bring inspiration and grow individually while building a solid team. The sunny Miami weather is also a great excuse for us to plan outdoor team-building activities and enjoy nature together.
Contact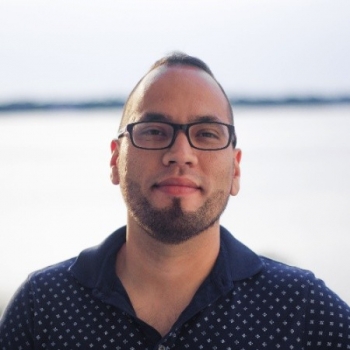 Emannuel Rojas
Address
78 SW 7th St, Office #9-151, Miami, FL 33130
How to Become a Softvisioner / Our interviewing process
Talent Acquisition: Recruitment Process

Looking for a job in the United States or Canada?