Atlanta
Our culture is marked by our passion.
The capital of Georgia, Atlanta has deep historical roots, playing a large role in the Civil War and Civil Rights Movement. Just a three-hour flight from most major American cities, "The Big Peach" is a popular destination full of landmarks, music venues, museums, and family-focused activities.
The city is also home to attractions like the Atlanta Botanical Garden, landmarks, such as Centennial Olympic Park, the Atlanta Jazz Festival, sporting events, and more.
It's easy to see why many people love the city and choose to call it home, and our downtown Atlanta studio is in the center of it all. 
Contact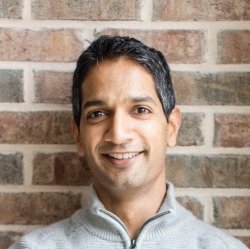 Akash Patel
Address
600 Peachtree NE, Suite 3910 Atlanta, GA 30308
How to Become a Softvisioner / Our interviewing process
Talent Acquisition: Recruitment Process

Looking for a job in the United States or Canada?