A ground zero for discovery, innovation and co-creation
At Cognizant Softvision, our studios are the home for our people, our clients, and our community. This is where our talent and customers converge and change the nature of the client and vendor relationship.
Studios connect throughout guilds globally to extend capabilities and scale programs.
Where talent and customers converge
There are three areas we define that make studios a hub for modern delivery techniques, product engineering leadership, and innovative problem solving.
CLIENT HUB

Co-creation space. Ignite new client engagements and develop client programs and in-studio workshops. Consistently deliver projects through Podification. Accelerate existing client demand and client retention. Farm.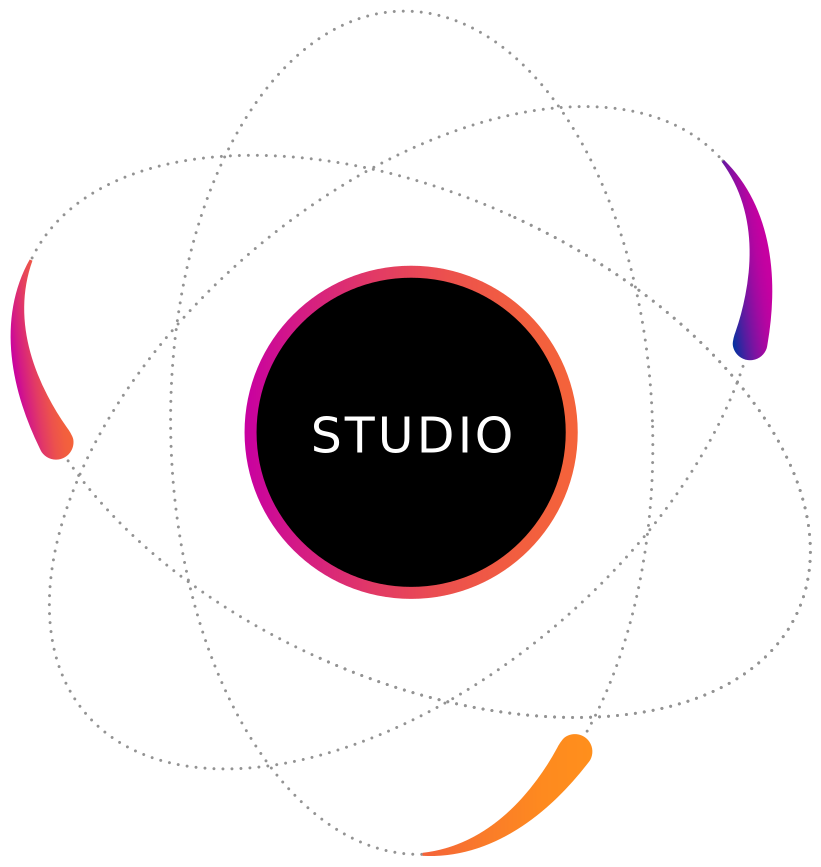 COMMUNITY HUB

A home for our people. Discovery, sharing and innovation due to gathering and multidisciplinary abilities and talents from Communities (both external and internal). Talent Capacity.

"DIGITAL" CULTURE

Guardian of the Digital Brand. Enhance brand awareness and foster brand exposure internally and externally. Urban. Relevant player in the local community for talent engagement and as change agents. Thought leadership.
Co-Creation Space
The studio provides a space to ignite new client engagement. This is where we create tailored programs and immersive experiences designed to break down silos and accelerate results. Design sprints and workshops are customized to address specific business challenges with real-time outcomes.
A Home for our Clients
Studios are a home away from home for our clients and provide a dedicated and branded space to think outside of the box. We're happy to host client meetings, briefings, and social events in our space.
Brand Experience
Visitors, employees, clients and stakeholders can breathe, experience and live the brand within a relaxing environment. This dedicated space fosters a deeper understanding of our brand and initiatives. The studio showcases the way we work in Pods and Guilds and how we can help our clients truly Transform while they Perform.
Client Delivery Pods
We offer project-critical talent on demand. Studios enable collaboration that fosters deep integration, alignment and rapid outcomes. Pods combine disciplines to build or sustain products for clients and to help them become more agile while building custom solutions.
Tech Yard
We aim to be a relevant player in the local digital community and our studios are a space for Meetups, Open Trainings, Pre-Employment programs and inspirational tech talks. Also, we look to be a change agent in the area with outreach initiatives.
Guildhall & Community Hub
The studio is the home for our people. This is the center of discovery, sharing, and innovation due to gathering of multidisciplinary abilities and talents from Communities.