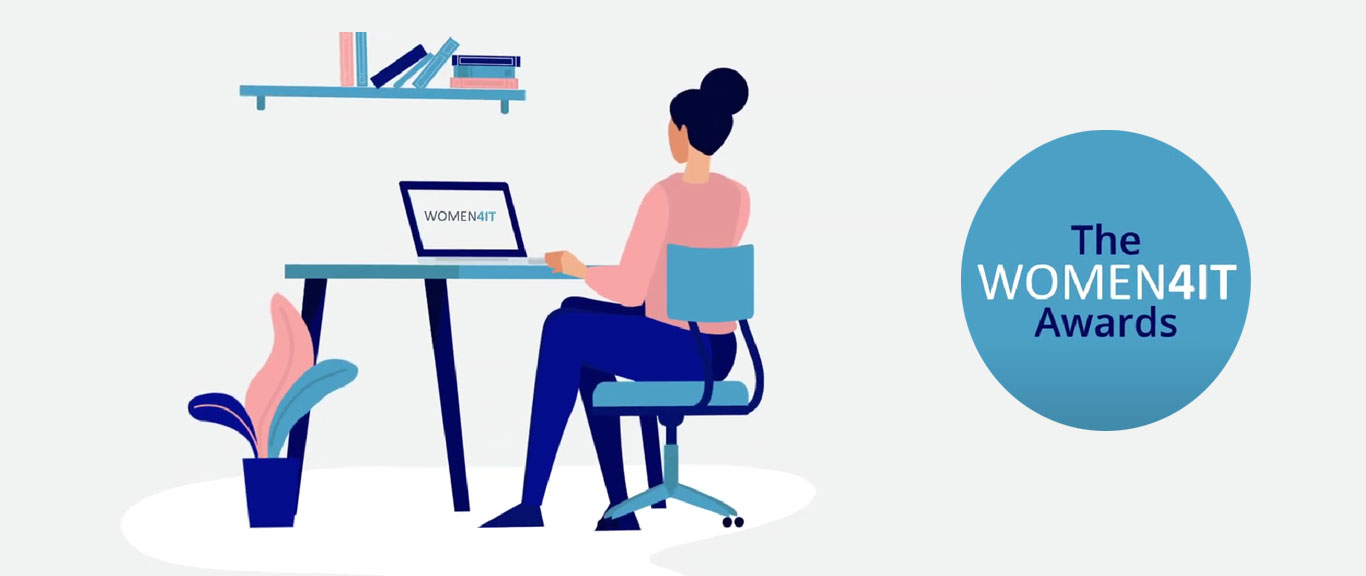 Cognizant Softvision recently received an ambassadors award from Women4IT in recognition of our support for their "Young-ICT Women" initiative. The project, also referred to as "Innovative Solutions to Increase the Numbers of EU Vulnerable Girls and Young Women into the Digital Agenda," aimed to empower women across Europe to start a career in IT.
Cognizant Softvision's involvement in the "Young-ICT Women" project over the past few years has contributed to continued success for Women4IT's mission — to achieve gender equality and include more women in the digital industry. 
The initiative ran from September 2018 to December 2021, and included partnerships with employers, assessing potential candidates' skills through an online profiling tool, and awareness-raising campaigns about the importance of diversity in digital jobs. At the close of the project, Women4IT and their supporters had succeeded in reaching 10,000 young women through digital career awareness activities, introducing innovative solutions to 350 employers, and enrolling 700 individuals in education and training. The initiative aims to continue with great results in 2022. Visit their website for more information. 
Women4IT is a partnership among nine stakeholders across Europe. Their mission is to raise awareness about digital skills and the gender gap in IT, and to promote solutions and partnerships to increase the number of females in the digital industry and economy. 
Cognizant Softvision is proud to have been involved in such an important project. To learn more about Women4IT, visit their website here. Click here to view the ambassadors awards video.