Web Community Competes In Final Challenge Of The Year
The Cognizant Softvision Web Community participates in the highly-anticipated Codewars event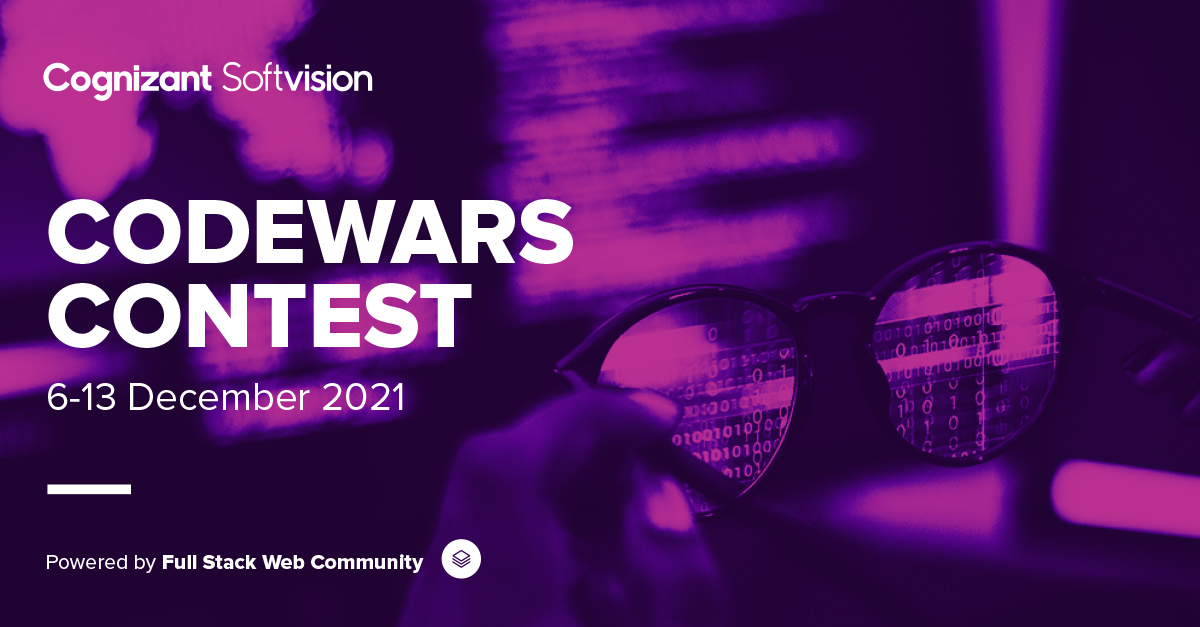 Cognizant Softvision's Web Community is taking part in its last challenge of 2021. The highly-anticipated Codewars event takes place from December 6-13, engaging Softvisioners in a fun, educational platform. By participating in programming challenges, players compete for a chance to win prizes while they enhance their skill sets.
To register for Codewars, colleagues in our Web Community sign up via Game of Pods, Cognizant Softvision's interactive gamification platform. The challenges involve eight algorithmic problems, all with varying complexity levels. Each player uses the Game of Pods platform and must solve at least one of the challenges. 
For a chance to earn prizes (and gain bragging rights), participants aim to solve as many  algorithmic problems as they can, using the best approach. Each challenge has its own score based on difficulty level, and the first three candidates with the highest scores will be announced as the winners.
The Codewars challenge is a great opportunity for training, fun and community engagement. Good luck to all the participants!