The Latest Episode the Visioning Podcast Explores Where SPE and Digital Health Converge
Host Jim Barrett is joined in this episode by Vidya Viswanathan, Digital Health & Innovation Leader at Cognizant

We are excited to announce another episode of The Cognizant Softvision Official Podcast: Visioning.
In every episode, you'll be hearing from leaders in design, development, and beyond as they explore the ins and outs of product engineering.
In the latest episode of Visioning, host Jim Barrett speaks with Vidya Viswanathan, Cognizant's Digital Health & Innovation Leader, about the intricate and exciting partnership between the worlds of Software Product Engineering and Digital Health.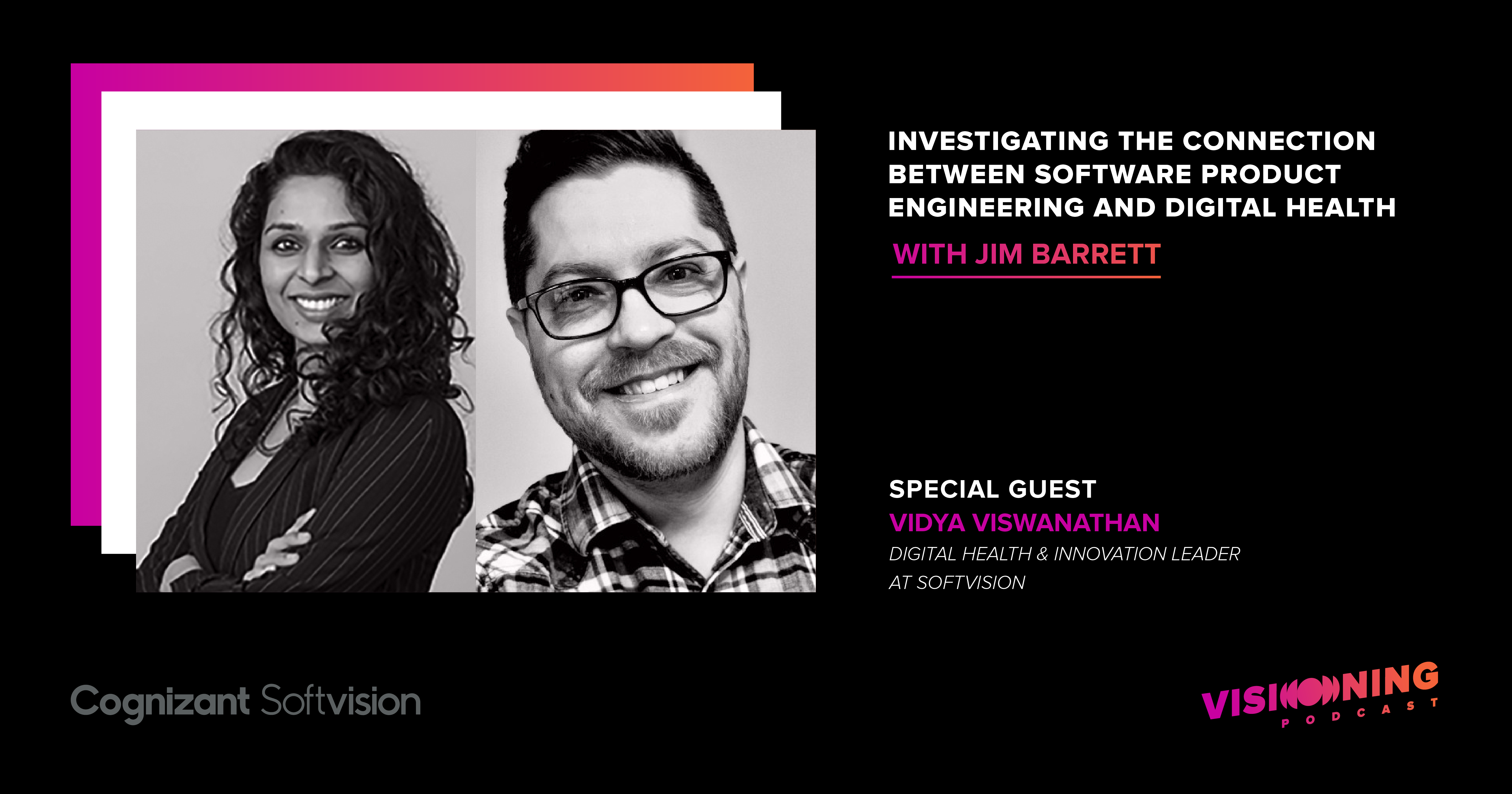 Enjoy this episode of Visioning, and don't forget to subscribe and leave a review!