Softvision Joins Forces with Cognizant
A Personal Note From our CEO on an Era of Epic Growth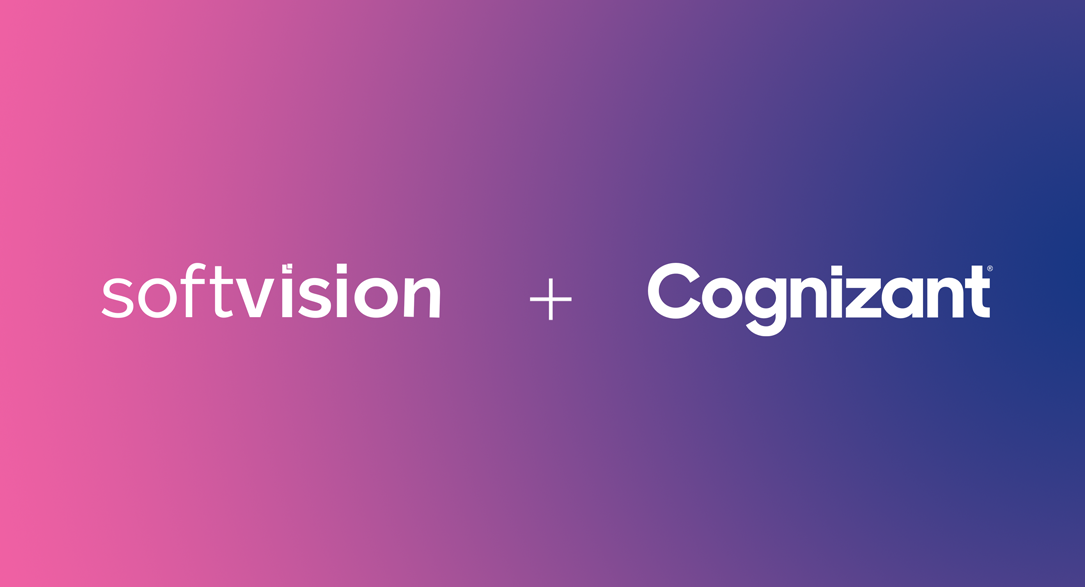 Today we are excited to announce that Softvision signed a definitive agreement to be acquired by Cognizant Technology Solutions Corp. As a result, Softvision will join forces with Cognizant to become one of the top providers of digital product design and engineering services in the world.
Cognizant has consistently ranked among the world's top performing, most admired and fastest-growing enterprises. While the company helped build and grow the information technology services space, it is focusing more and more of its attention on digital development, delivery and consulting services.
Our unique culture, talented Softvisioners, and global pod-based delivery model fits extremely well with Cognizant's collaborative approach to innovate with clients and to tackle increasingly larger, more complex digital transformation initiatives.
Softvision will leverage Cognizant's scale and expert capabilities in artificial intelligence, virtual reality, IoT, human science, plus a wealth of industry domain expertise across its large portfolio of clients. Meanwhile, Cognizant will embrace and extend Softvision's approach to digital engineering, ultimately enabling us to scale across our Studios, and together infuse our multidisciplinary agile culture, talent development through Guilds and impactful business outcomes through pods.
Our pure-play digital DNA, at a larger scale, will empower our clients and our teams to create new software products and while doing that, transform our clients' businesses to realize sustainable innovation and become digital leaders.
Softvision will maintain its existing structure, leadership team, and brand. We will operate as the focal point for new digital product development in the North American market, where Cognizant and Softvision do the majority of their business today.
This transaction is expected to close in Q4 2018, and is subject to customary reviews. After the acquisition is closed, and once an integration plan is finalized, we expect that Softvision will become an epicenter of core digital talent, development, innovation and methodologies within Cognizant Digital Business.
On behalf of the entire leadership team, we are very happy with the opportunities that this new chapter brings to all Softvisioners, and we are honored to continue our mission of building and evolving transformational partnerships with our clients, now with the strategic support and appreciation from Cognizant, an influential pioneer and leader in the space.  Thank you as always for your tremendous work and passion for technology to instill change and make a positive impact in the world. Today marks a landmark moment in the 20-year-history of our organization.
Better together,
Andres