Romanian Web Community Participates in "Hack-a-Hunt" Contest
Players Compete in a Set of Fun, Technical Challenges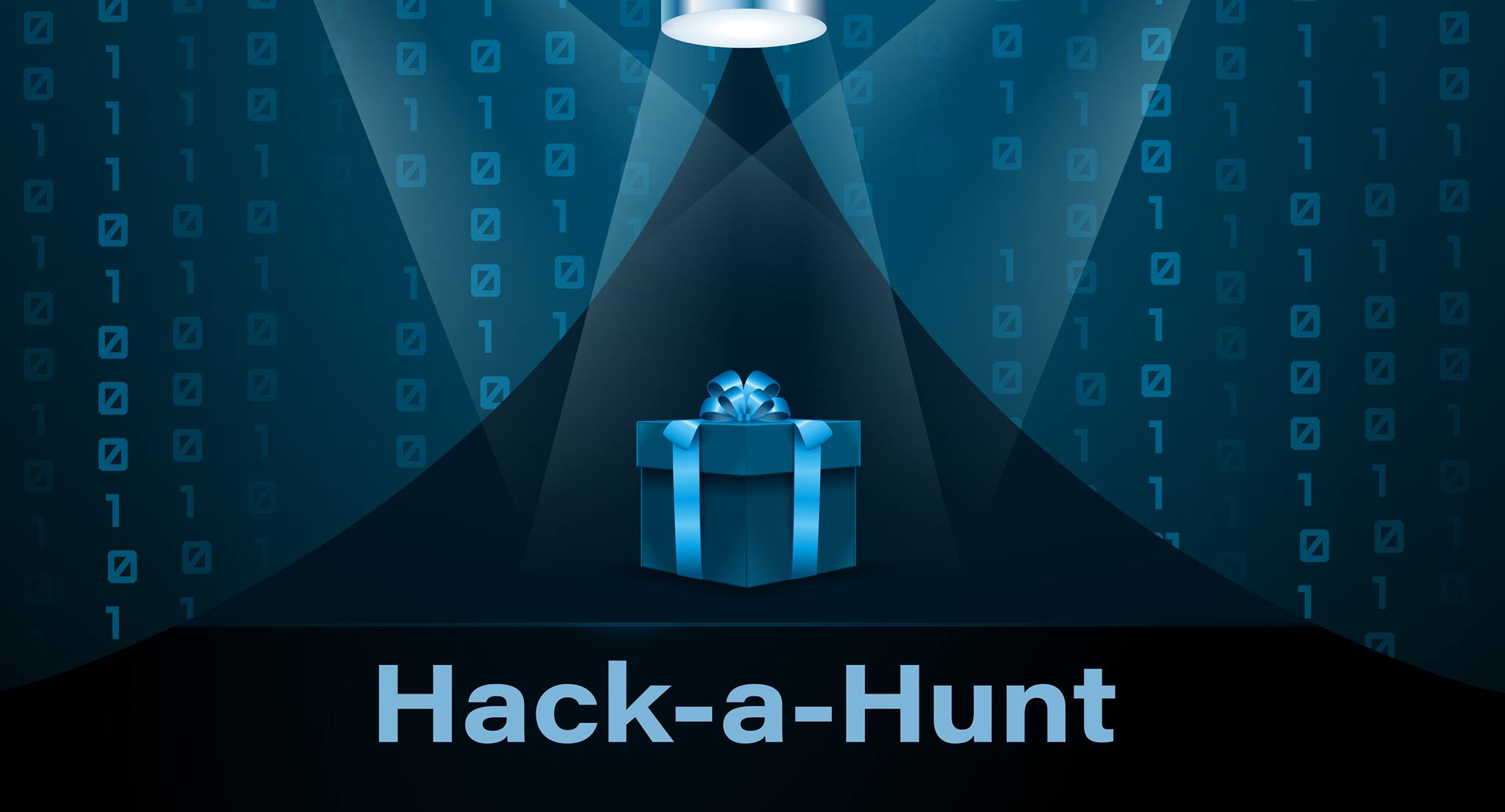 This past December, the Romanian Web Community participated in a set of technical challenges called the "Hack-a-Hunt." In this fun contest, players from Baia Mare, Bucharest, Cluj-Napoca, Iasi, and Timisoara Studios completed challenges through a web app to compete for prizes.
Most of us know the idea of a "Hackathon", which is a sort of contest at the end of which some piece of functional software must be completed.
"We had such contests in Softvision before, and we had great fun. But, given I attended a couple of them, I thought "Hey, this is what we do on a daily basis here at Softvision – among others, building high quality functional software to help our partners achieve further stages of digital transformation", right?" says Radu Macovei, the organizer of the contest.
Radu, Softvision Team Lead and a Web Community Lead, wanted to challenge his colleagues in a new and entertaining way.  
"The idea of what I called a 'Hack-a-Hunt,' was to challenge our competing colleagues in a different way, focusing more on giving them opportunity to show how greatly skilled they are in identifying the fastest approach for solving a series of intriguing, 'Christmassy,' specific technical problems. But even more, trying to make sure they have a great deal of fun while doing it."
Hack-a-Hunt Challenge Example:
"As usual, Grinch attempts stealing the Christmas, and he checks Santa's letters. Good thing Grinch is oblivious and doesn't do binary. But you just proved you can handle it. Therefore, let's binary 'encode' some of the letters content. Connect to server on '/santa/letters/binary' path via a Web Socket, providing your token too in the query string. Whenever you receive a message like 'test', you need to send back the binary 'encoded' back, like '01110100 01100101 01110011 01110100'."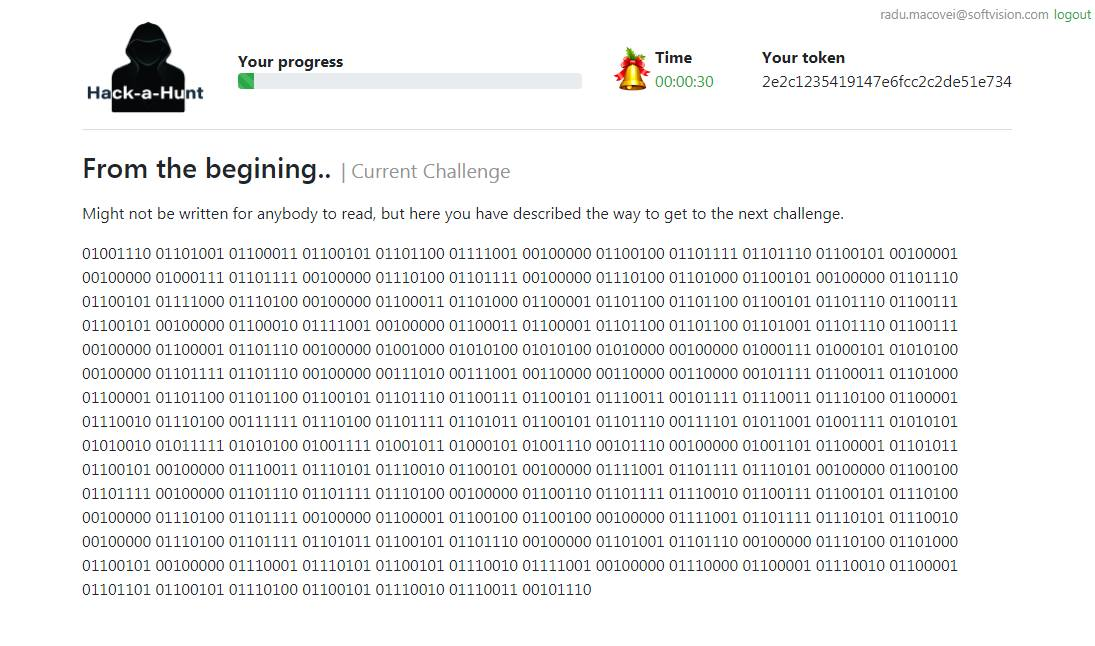 After completing challenges, such as the "Grinch" example, the top three participants to complete the challenges successfully in the shortest amount of time won some great prizes.
1st place – Adrian Apostol
2nd place – Valentin Valciu
3rd place – Alexandru Pultea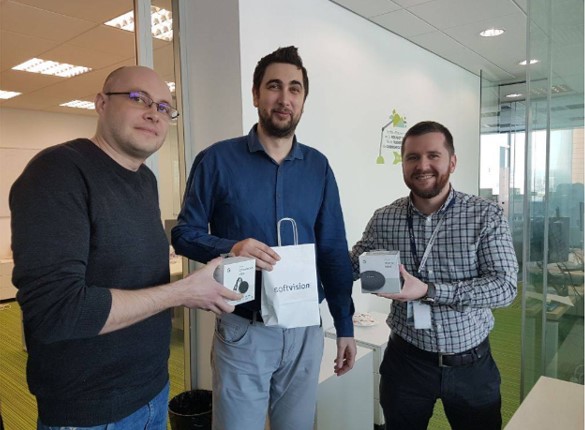 Honorable mention goes to Cosmin Ionascu, Cristian Bud, Bogdan Catana, Adrian Uglean, and Robert Fainarea.
Special thanks to Andrei Croitoru, Radu Macovei and all those who made this event happen! The team is already looking forward to the next event that we'll enjoy together in Softvision's Web Community.