Programmers' Week 2019
Cognizant Softvision's largest technical event takes place September 9-13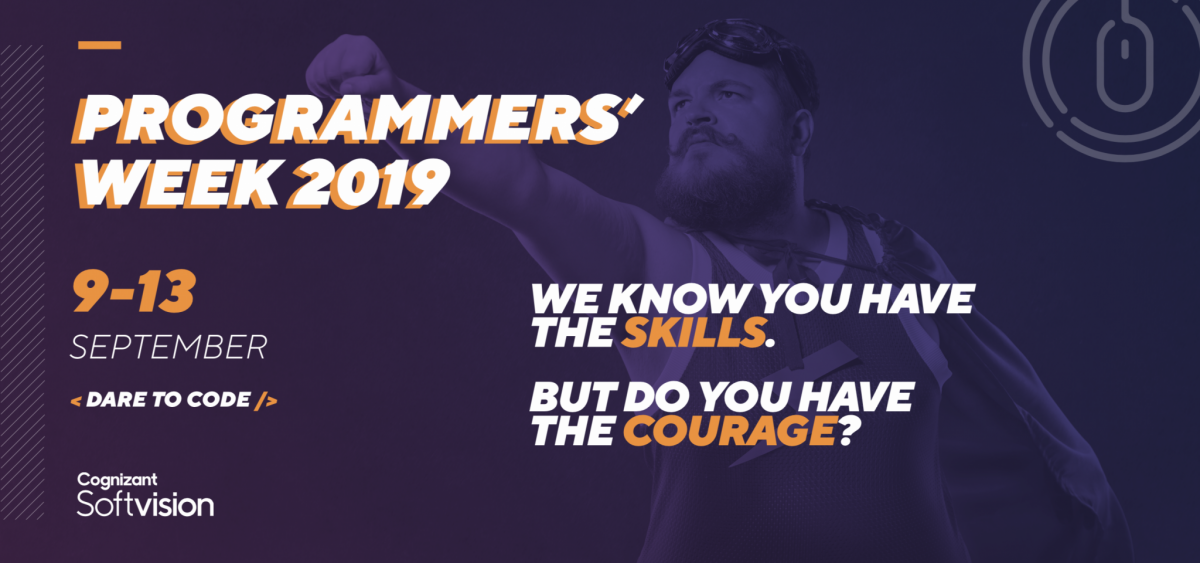 Save the date for Programmers' Week 2019! The 5-day event splits into globally available Webinars, and a Tech Conference focused on current technology trends. Additionally, a huge Coding Contest is scheduled for October. The initiative started in our Romanian Studios five years ago, centered around the International Programmers' Day (September 13th). In 2018, we took the initiative globally for the first time and in 2019 we are taking it to the next level!
You don't want to miss the opportunity to listen to renowned speakers discussing cutting edge projects, emerging technologies, innovation case studies, or even their favorite technologies!  
Programmers' Week events include:
Multi-technology Tech Talks – Webinars held by Cognizant Softvision engineers, gurus and special guests from all our studios worldwide. Free access via live streaming upon registration.
The 256 Conference — September 13
The one day Programmers' Day Conference held in Bucharest, Romania. The conference will feature the best local and international speakers sharing wisdom and expertise throughout the day. Stay tuned to see the complete speaker details and to book your seat in advance.
Coding contest — October 19-20
The biggest live Coding Contest organized in Romania to date. Open to teams of three to five members. Total prizes will exceed $70,000. More details soon.
When: September 9-13, 2019
Where: Tech Talks: live streaming online
The 256 Conference: Intercontinental Bucharest
See more about the events and register
A little glance to Programmer´s Week 2018: