Cognizant Softvision is delighted to announce its 'New Normal' photo project was among the winners of the Webstock Awards 2020. 
The unique celebration of International Women in Engineering Day by Cognizant Softvision won 3rd place at the Webstock Awards Gala for the 'Best use of photography' category.
Webstock Awards 2020, part of the Webstock Conference , is the largest social media and online communication event in Romania. The online community gathered for a two-day online conference and Awards Gala, on October 8-9, at the most important social media conference from Romania. Now in its 12th year, the event is organized by Evensys. 
"What a great honor to find our project among the winners of the Webstock Awards 2020 in Romania. We started this project to celebrate International Women in Engineering Day. But this year because of COVID-19 we did something a little different. We wanted to showcase what our new normal looks like. So we asked our women engineers from Romania and from all around the globe to share with us the essence of their 'new normal' while working from home. 
Our own visual designer and passion photographer, Paula Fernandez (Pope) based in Buenos Aires, Argentina, conducted personalized photo shootings via zoom. The reception and reaction to the photos was amazing so – we've expanded the exhibit beyond International Engineering Day, and we're continuing to capture pictures of our new normal as we speak. It's important to showcase how women engineers work, how they play, how they teach, how they cope, and how they take care of themselves and their families during these difficult times – because this is how we grow stronger. Thank you first to all the Cognizant Softvision women for joining the project and allowing us to share their stories. Also, a big thank you to our team that made it happen," said Fausta Ballesteros, VP of Communications and Marketing.
"Best use of photography is a category that brings together projects that have placed an increased emphasis on photography, have used photography in a creative way or projects that have involved photographic images and expressions," said Cristian Manafu, during the Awards Gala. The 'Best use of photography' award was presented by Robert Diaconeasa, a promoter of amazing voluntary projects in Romania, blogger of daddycool.ro, and an enthusiast photographer himself. 
The Webstock Awards gala is a contest of the best Romanian social media & digital projects. On this online edition of the Webstock Conference, the most creative and original social media & online campaigns were recognized and awarded. The event brought together the newest and most interesting topics from areas such as social media networks, blogging, podcasting and technology.
About the Organizers
Evensys is a meeting and event planning company with over 12 years of experience in organizing business-to-business events (conferences, gala awards, trainings and workshops), aiming to provide interactive & insightful information, analysis effective solutions and best practices about issues facing businesses today in Romania as well as in CEE Europe, along with high-level speakers, both local and international.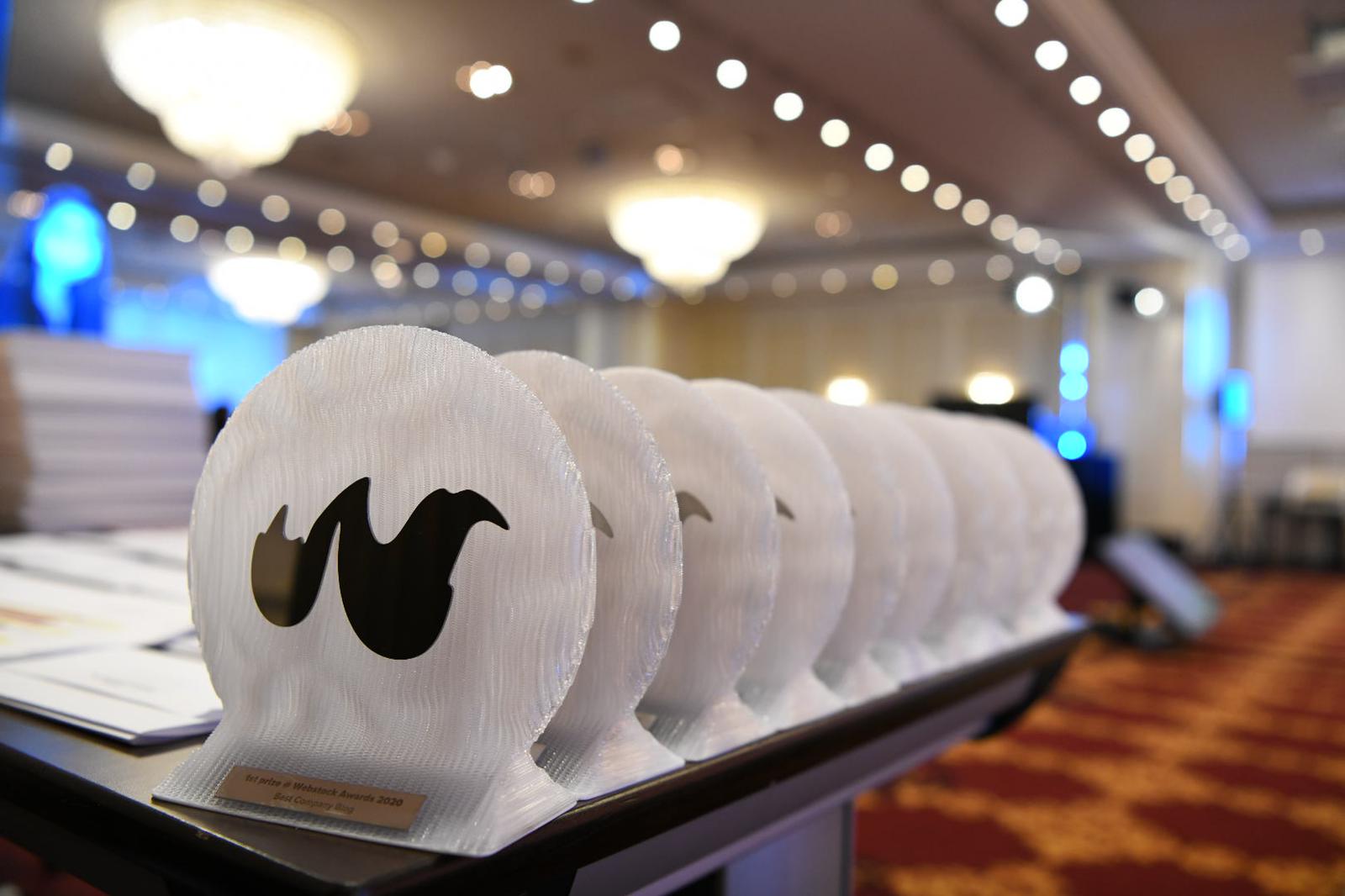 Photo credit: Webstock Awards 2020