Cognizant has been named a 2019 Systems Integrator of the Year Award for Customer Scale by Pivotal Software, Inc., a cloud-native platform provider for building enterprise software.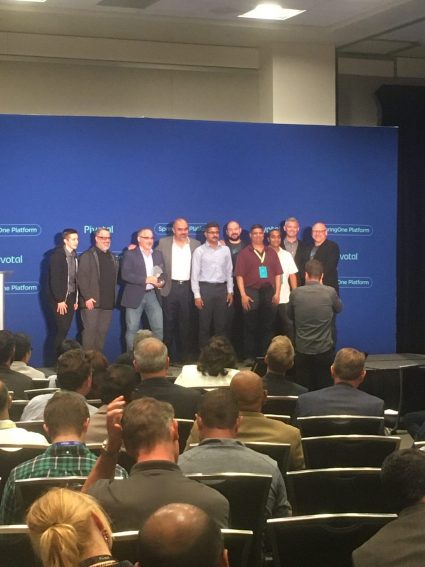 The award, presented at Pivotal's SpringOne Platform conference, recognizes Cognizant for its at-scale enterprise application transformation expertise, and investment in training its digital engineers on Pivotal Cloud Foundry for developing software used by clients in industries such as banking, insurance, healthcare and telecommunications. These clients often have vast, complex problems to solve that are further amplified by their size. 
"I am delighted to announce that Cognizant has received the Systems Integrator Partner of the Year for Customer Scale award," said Nick Cayou, Vice President of Global Ecosystem, Pivotal Software. "Cognizant's knowledge of our solutions and their ability to address our clients' needs makes them a trusted and valued partner for Pivotal."
"Enterprises across industries are approaching digital transformation with a sense of urgency – and they can't succeed in transforming at velocity and scale without the agility and efficiency gained through modern software engineering," said Malcolm Frank, President, Cognizant Digital Business. "Moving to scalable cloud-native platforms can speed innovation, eliminate costs, unlock business value, and improve customer experiences." 
Click here to read more.