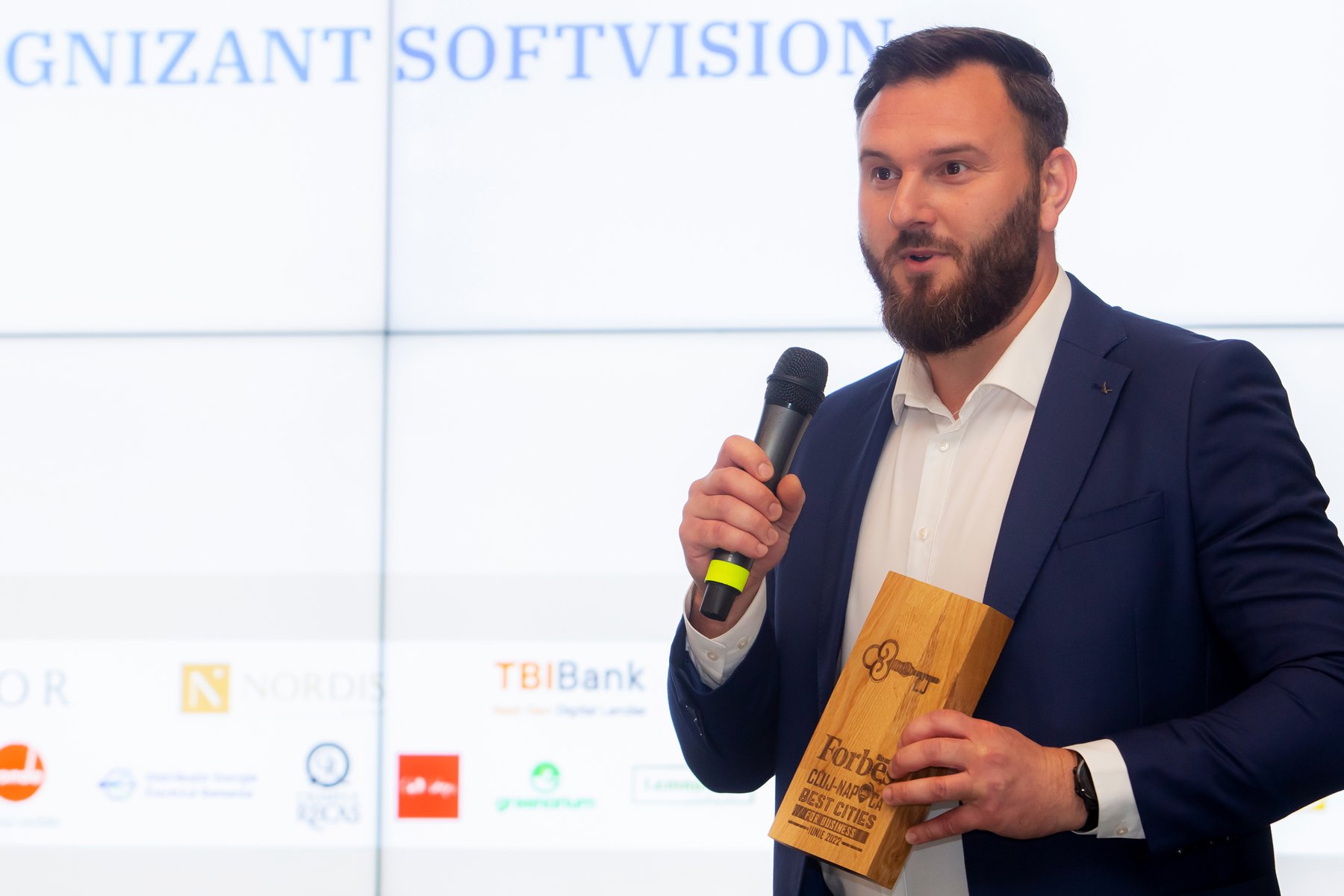 On June 23, decision-makers and representatives from the Cluj-Napoca business community gathered at the annual Forbes Best Cities For Business event. The event supports business communities across Romania, and includes an awards ceremony to recognize "doers and doings" that impact society and the economy.  
Cognizant Softvision was honored at the event with the Excellence Award for "Contribution to Regional Economic Development." Andrei Chifor, QA Community Director for Cognizant Softvision Romania accepted the award on behalf of the company, and spoke about the significance of receiving this honor.
"We have been in Cluj-Napoca for almost 24 years, and our global organization and our local community grow together every day. I would like to thank and celebrate all of my colleagues who have helped make this extraordinary evolution of Cognizant Softvision possible. And thank you to Forbes Romania for this award, we're truly honored to be recognized for our positive impact and contributions to regional economic development," said Andrei.
To learn more about the Forbes Best Cities For Business initiative, click here to read  this article in Romanian. For a live recap of the event, also in Romanian, click here.