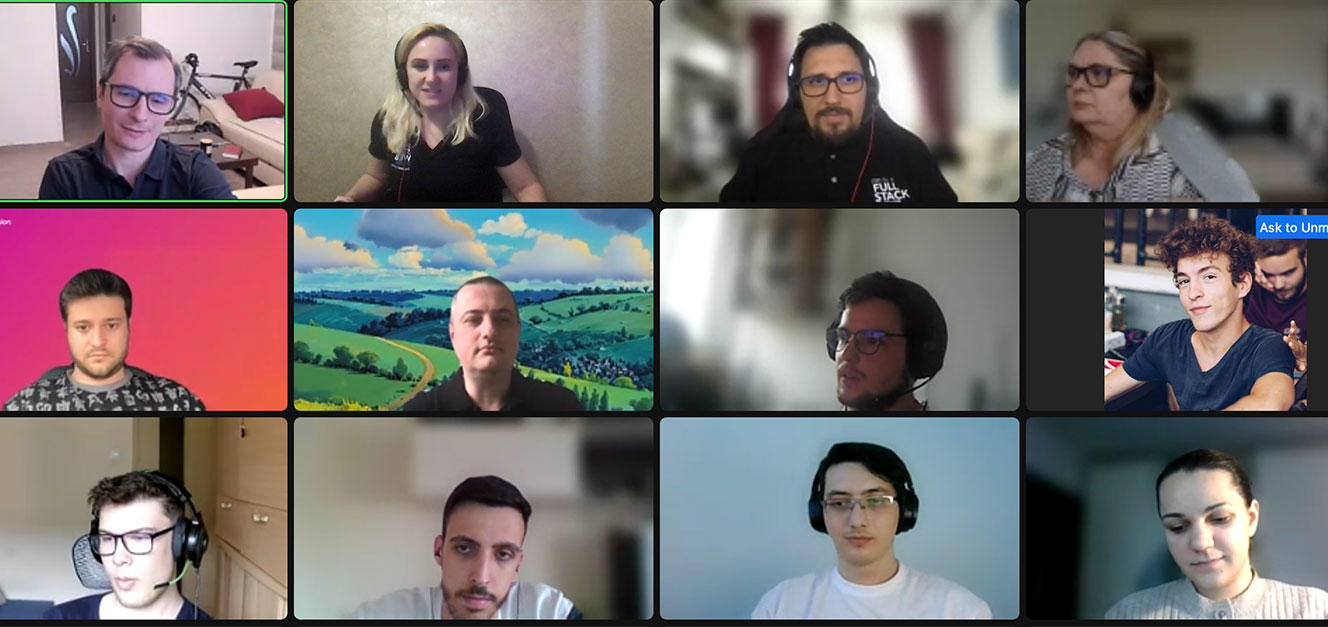 Cognizant Softvision recently participated in Liga AC Labs Timișoara, an initiative that brings students and professionals together to teach young people about current technologies and how to create a software product from scratch. 
Trainers from the Cognizant Softvision Web Community organized 10 sessions to teach and support students passionate about programming. This year's challenge focused on "Crypto Exchange with NodeJs Black Magic," where students' objective was to develop and implement a Crypto Exchange application using knowledge of Crypto, Node.Js, Reacts (with hooks), Mongodb, Git and Github actions, and Vercel.
The goal of the application was to develop a unique experience in which users can exchange virtual money that the students created themselves. Our trainers guided the students, sharing tips and tricks, leading code reviews, and revealing some "black magic" with top technologies. The 10-week lab program culminated in a demo presentation in our studio.
The Cognizant Softvision trainers were proud to be a part of this year's Liga AC Labs in Timisoara. This is what they thought about the experience:
Adina Gaciu, Web Engineer
"For me, participating in this experience was a great opportunity. I got to be behind the curtain, test my skills as an interviewer, and learn from the whole process. Interacting with the students helped me see things from their perspective, and I was able to help them improve and learn. I am very grateful to have been a part of such a great team that was all in every step of the way. See you all next year!"
Alex Ciobotaru, Web Engineer
"For many years I've organized this project as a member of Liga AC, so participating from a company perspective was a wonderful experience. It was great to be part of the interviews and give a helping hand in developing the project. And of course, I was happy to see students with a strong desire to learn. I hope we will see each other again to learn and grow together!"
Denis Slonovschi, Web Engineer
"It was a really great experience to be on the other side of the table, to be explaining concepts and best practices to the students. I learned a lot from this project, too, and I felt fortunate to be able to try new development tricks and tools."

"I know the students enjoyed the course and enhanced their knowledge with new, cutting-edge technologies. A huge thanks goes out to my wonderful, experienced teammates. Thank you and hope to see you again next year!"
Manuela Carpen, Web Engineer
"This was an ambitious project, covering a lot of knowledge related to fullstack development in Javascript. I think this program had a great impact on the students' outlook on this subject and gave them more insights into pursuing a career in this field. I'm honored that I was part of this endeavor."
We look forward to participating in next year's Liga AC Labs to help more young students in their professional journey!