Cognizant Softvision's Virtual Pods Helping Companies Achieve Results in New Remote Work Standard
Cognizant Softvision's Virtual Pods address the challenges of working remotely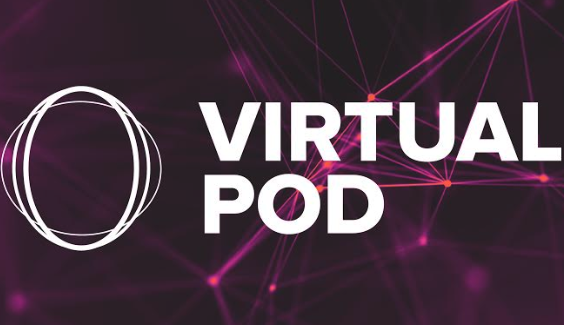 COVID-19 is garnering the world's attention and forcing companies to have dispersed teams on a global level work remotely. Organizations are forced to shift away from the comfort and ease of in-person meetings and collaboration and embark on a completely digital, remote journey.
Some companies have chosen to stray away from encouraging a remote work culture due to the all-too-common struggles of having a distributed workforce with common questions like, How do we keep up the momentum to ensure continuous delivery? How can we keep or improve the way our teams work together if they aren't face-to-face? How do we not slow down progress?
For modern tech companies, the shift to remote isn't a necessarily a big deal — for others, it can be a crippling reality that the foundation that they've built, the momentum they've worked so hard to achieve and the results their companies were on track to accomplish can all be tarnished by a new and, in the reality that COVID-19 has presented, forced pivot. Cognizant Softvision, however, has assumed the responsibility to not only answer these questions and address these concerns – defying the constraints of working from home or remotely – but, also to empower companies to achieve new results in this new business environment.
A Model That Works and Empowers
Built upon Cognizant Softvision's foundational Pod model, Virtual Pods is the mastered concept that builds upon agile efficiency, reinforces the principles of communication and collaboration and ensures that continuous delivery momentum is never compromised – from anywhere in the world.
"Right now, we are faced with the world's largest work from home experiment," says Bret Cunningham, Senior Vice President of Sales and Solutions at Cognizant Softvision. "But, for us, this isn't a challenge, we've built Virtual Pods to be crafted in a way that drives efficiency, but also positive business outcomes – globally. This is in our DNA and something we've perfected for decades."
The Virtual Pods delivery is rooted in three core standards for success:
Community. Healthy office culture can be hard to replace, but for a Virtual Pod, communities deliver a vibrant culture that keeps teams engaged. It's the cultural connective tissue that engages members – socially motivating member growth, providing personal development to create true Subject Matter Experts (SMEs), and empowering members to lead.
Communication. With a culture of continuous and clear communication built into the Virtual Pods model, global guidelines are set for all meetings and project communication, in an effort to mitigate uncertainty and fight miscommunications. Virtual Pod members are empowered by software and hardware protocols in addition to outside support systems, enabling teams and breaking through unnecessary blockers.
Engagement. Engaging remote teams can be challenging, but the Virtual Pods model, professional development objectives in addition to project-specific KPIs are always in permanent focus by way of Cognizant Softvision's gamification system, Game of Pods – a system designed to improve talent and projects through targets and Pod-specific collaboration opportunities.
Additionally, Virtual Pods accounts for the sometimes overwhelming security practices most enterprises can attest to, accounting for ironclad security processes which include credentialing processes, backup and recovery, certifications, centralized security ownership, VLAN work environment and segregation, and VDI and data loss prevention, along with many other security policies.
While some companies are just now beginning to work remote, these Virtual Pods standards have already helped to deliver various AI-enabled enterprise software products for a leading professional services firm in the U.S., solidifying Virtual Pods and its members as the most capable software product delivery team built on a distributed workforce ready for the new shift to embrace working remotely.
To learn more about how Virtual Pods can help your company achieve results, contact our solutions team to learn more.