Cognizant Softvision is proud to announce that Thary Chhom, Design Product Manager, has joined the stellar roster of diverse product and design leaders to speak at Remote Design Week this October.
Remote Design Week is "the design event of the year," and hosts over 50 speakers over the course of five days. The event also includes social networking opportunities for attendees.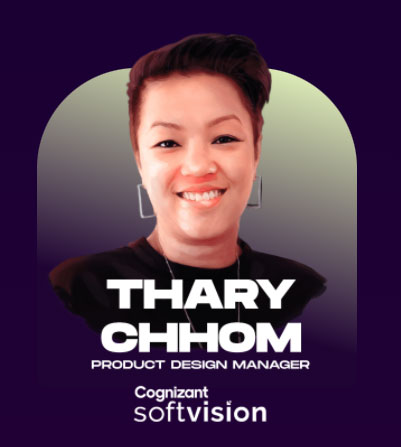 Thary will share her learnings and experiences from her career that has spanned over a decade. As a product design manager of a team of 14 designers across North America, Thary is passionate about people communities, and building experiences that connect and support humans where ever possible.
Remote Design Week
When: October 18-22, 2021
Where: Virtual
To see the full lineup of speakers and learn more about Remote Design Week, click here.