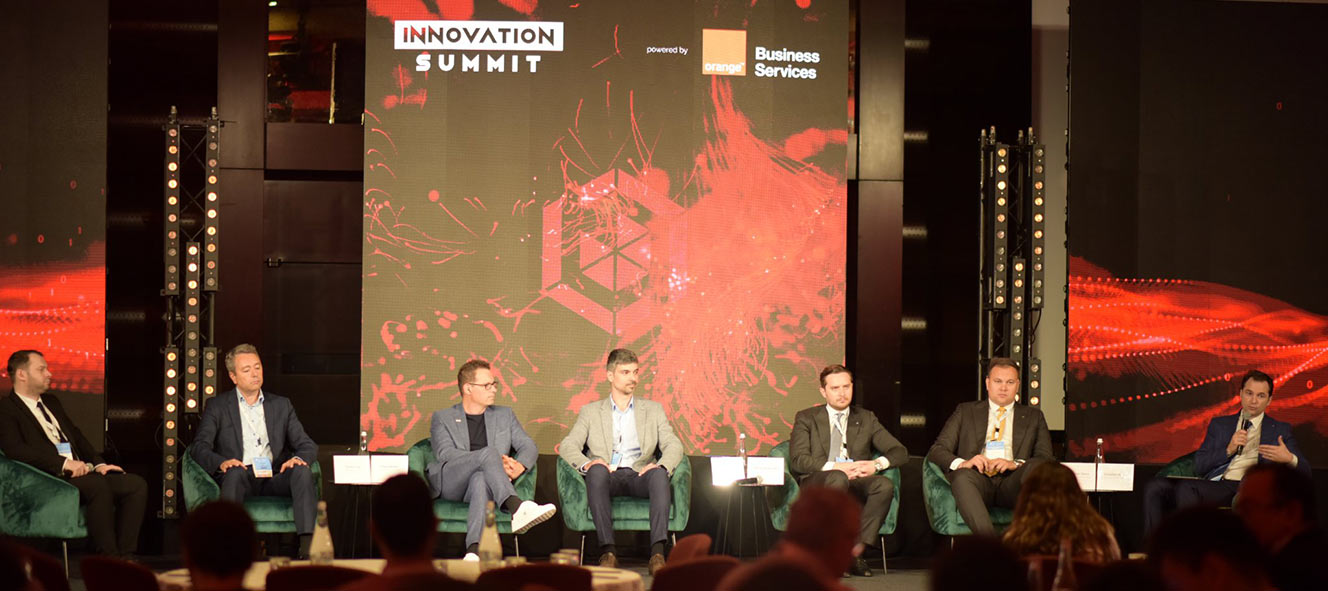 This June 14-21 Bucharest becomes the international capital of technology.
Cognizant Softvision is proud to participate in Bucharest Tech Week as the event's main partner. The sixth edition of Bucharest Tech Week features six business summits and a Tech Expo. The eight-day event focuses on the latest gadgets and innovations in the field of tech, as well as the latest applications and digital solutions that help improve both business environments and our personal lives.  
Business Summits

Six business summits will be held at the Radisson Blu Hotel in Bucharest from June 14 to 17, with conferences focused on current and international issues in the spheres of Innovation, Metaverse, Future Retail, HR Masters, Java, and Software Architecture. 
Cognizant Softvision experts are featured speakers and panelists in the Innovation Summit and Java Summit. On June 14th, our colleagues Alexandru Savu, .NET Senior Community Manager, and Alin Turcu, Mobile & AI Community Manager participated in panel discussions at the Innovation Summit.
Tech Expo
In addition to the six business summits, Bucharest Tech Week hosts the largest B2C event in the local technological ecosystem, the Tech Expo. Held on the weekend of June 17-19, technology lovers gather at the Constitution Square of Bucharest. This free event demonstrates the latest products and tech solutions as presented by local and international companies. To attend, adults over the age of 18 can pre-register for free here. 
Meet Us At Bucharest Tech Week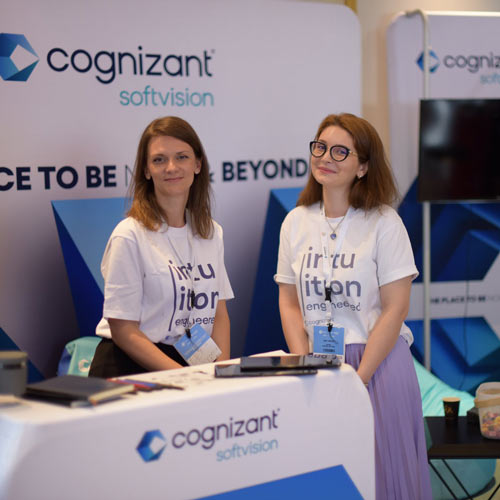 Attendees can meet our speakers, have a conversation with our colleagues, and learn more about Cognizant Softvision. Discover what it's like to work with us and gain insights about our communities, our hybrid working model, and open roles. 
Business Summits and the Tech Expo can be visited in full and online on the MyConnector platform. For more information, click here.
Bucharest Tech Week continues to be an important partnership, and we're excited to participate in person and online. See you there!