Cognizant Softvision Listed Among "The most innovative companies in Romania"
Romania's Business Magazine Recognizes New 'Culture of Innovation' Platform, Game of Pods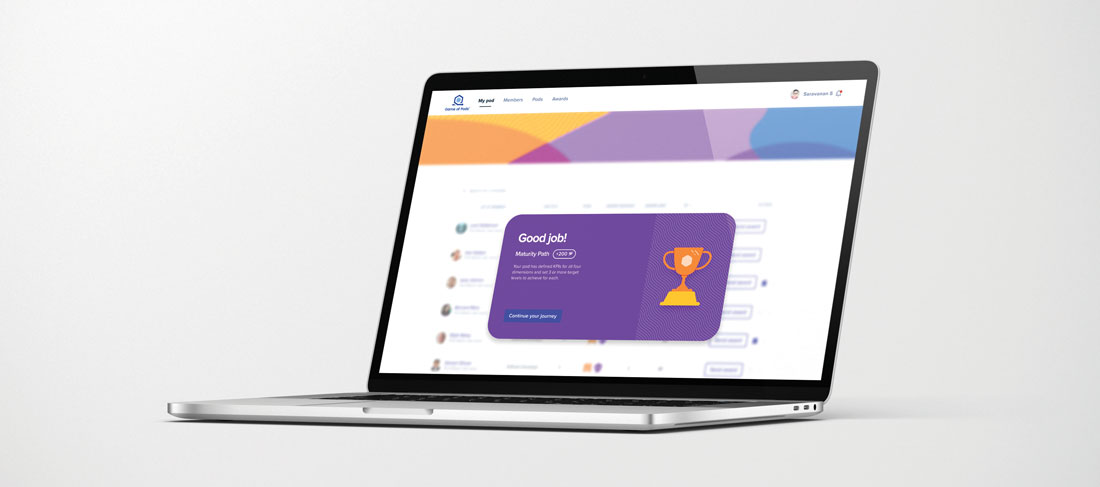 Business Magazine, a Romanian publication that covers important projects and milestones in the field of innovation, recently named Cognizant Softvision as one of the "Most innovative companies of the year in Romania."
The magazine's annual list highlights the top innovations developed in Romania, specifically recognizing those that are first to market and with quantifiable results. Cognizant Softvision was recognized among the 2021 honorees for our inventive platform, Game of Pods.
Game of Pods is an engaging, interactive software platform that codifies the processes that foster a culture of innovation. The platform creates a single space to foster creativity and nurture development, while centralizing all the information available in the company, including regional best practices and the latest industry trends.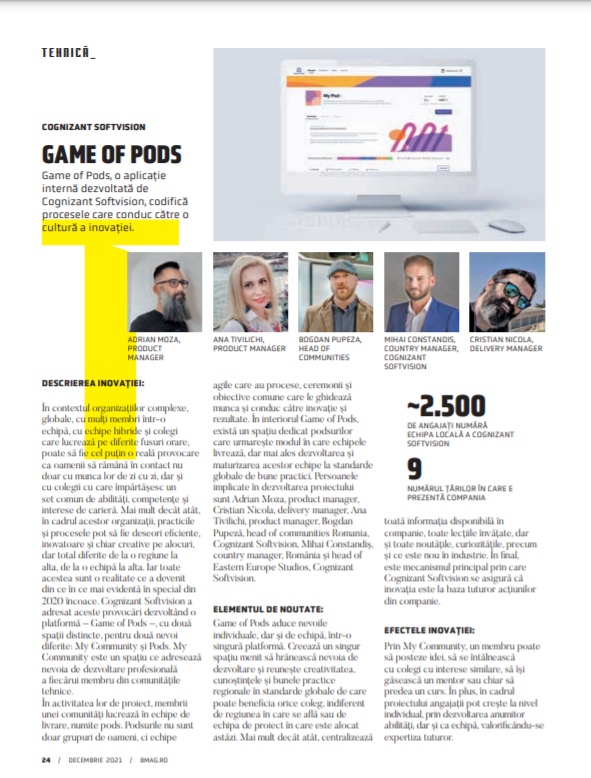 This year, Business Magazine focused on survival and reinvention through innovation, answering the question, "how do companies innovate in a pandemic?" With team members working across different time zones, in hybrid work environments and varying practices and processes, Game of Pods keeps teams in touch not only with their daily work, but with colleagues with whom they share a common set of skills and career interests. Game of Pods brings individuals and teams to a single platform, helping make consistent software engineering excellence a reality for any organization.
As one of Romania's largest technology employers and a core software product engineering hub, Cognizant Softvision is proud to have been selected alongside some of the country's top companies.   
To read more about Business Magazine's 2021 list of Romania's most innovative companies, click here. The full list of companies, including the feature on Cognizant Softvision's Game of Pods can be found in the magazine's print edition.