Cognizant Softvision is a proud Gold Partner supporter of IT Days, an event dedicated to innovation, programming and technology. With two days of tech talks by 70+ speakers, attendees will have the opportunity to absorb knowledge shared from speakers and learn about other experiences with other like-minded technology enthusiasts.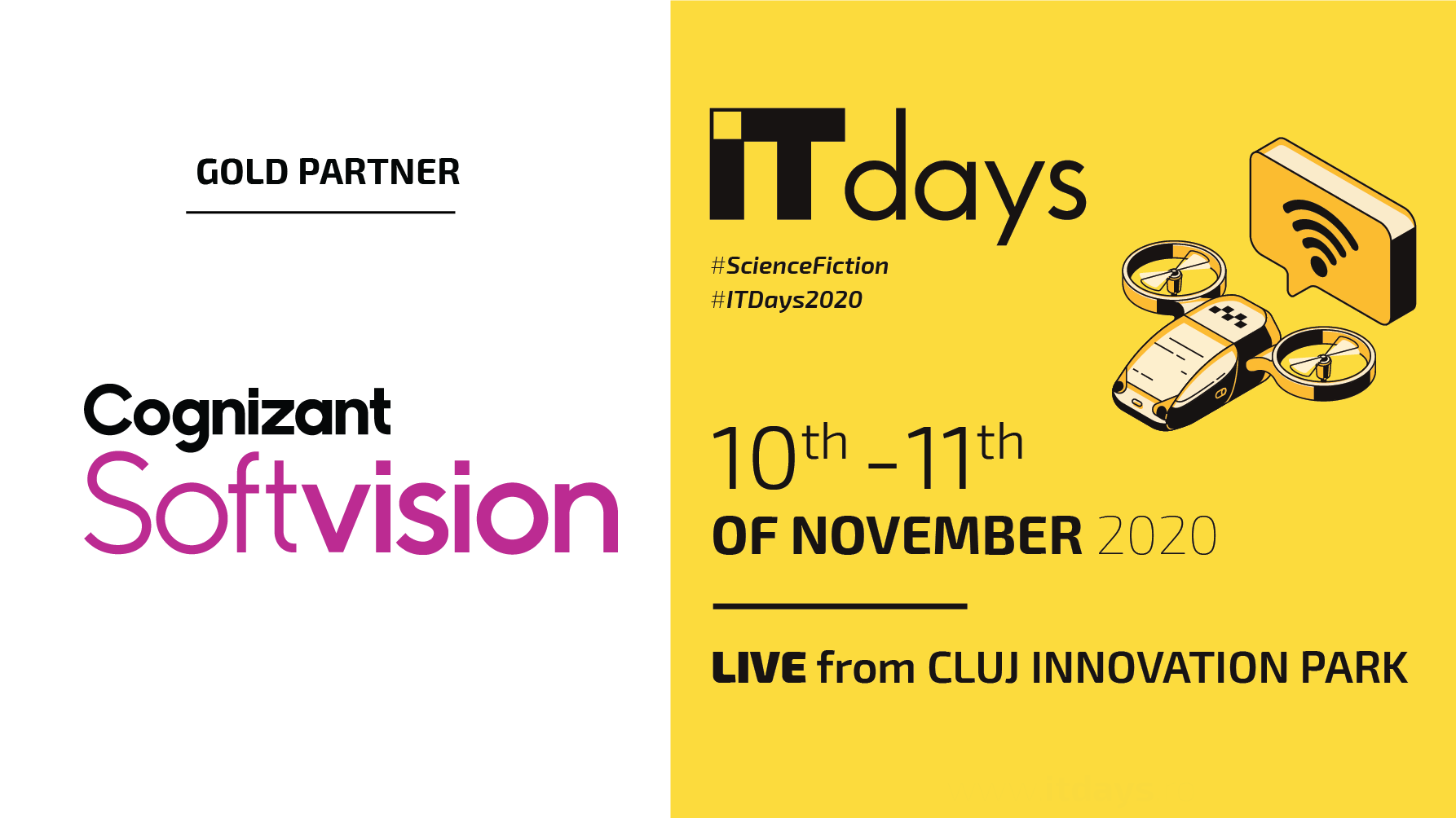 Softvisioners Valentin and Mihaela will take the stage at IT Days 2020.
Mihaela Pasculescu, a Java Software Engineer from our Timisoara studio, is passionate about object-oriented programming, with about 8 years experience of working with Java. She makes use of her technical skills and education to solve interesting problems and to drive improvements throughout the entire software development life cycle.
Her discussion, "Fault Tolerant Microservices with Resilience4j" will be on November 11, at 12:00 AM EEST. Attendees will get an overview of patterns used to build fault tolerant microservices and how Resilience4j helps implement them.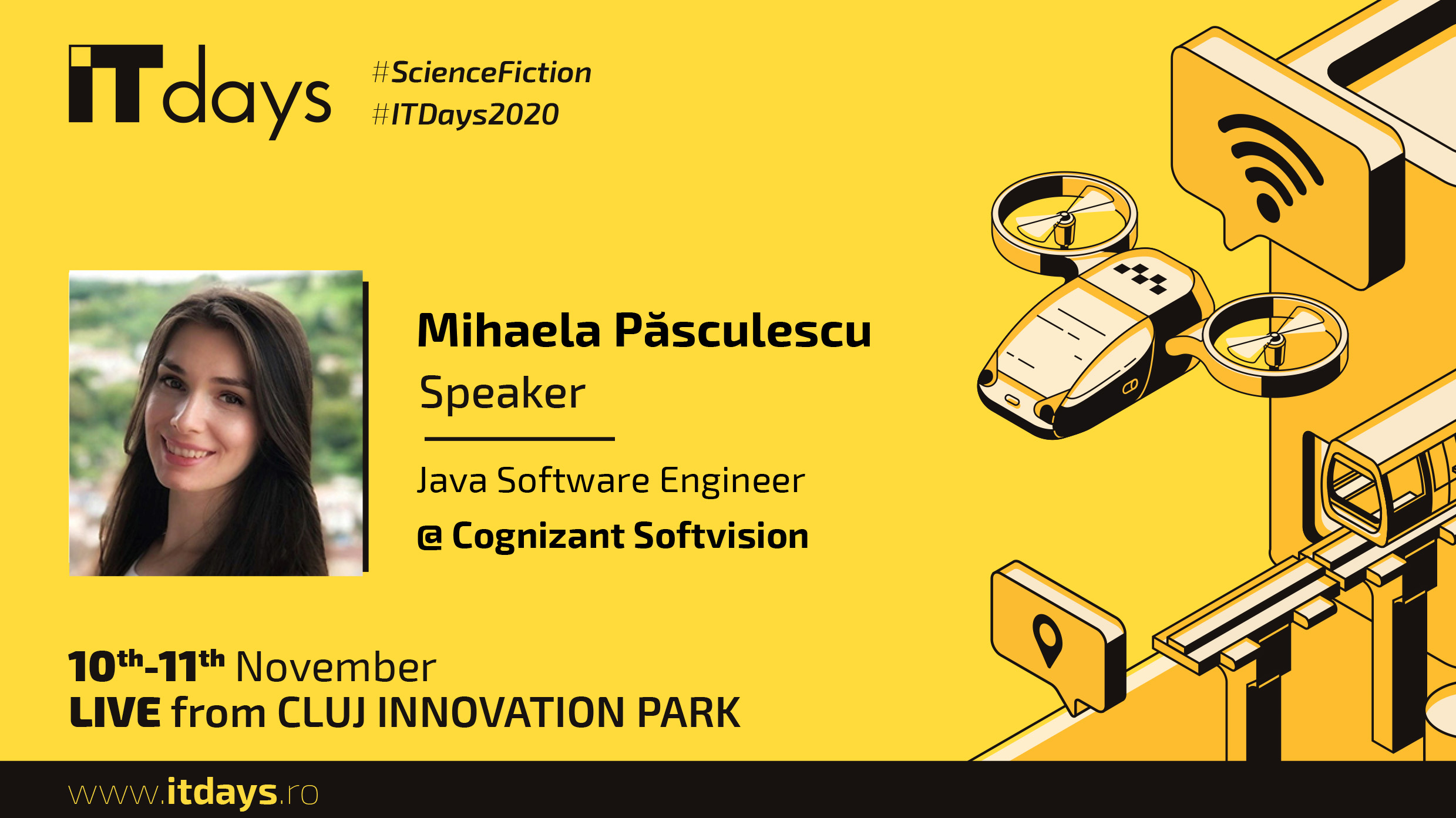 Valentin Botoc, a Development Technical Coordinator and an engineer with a passion for JavaScript, the latest front-end technologies, and coffee from our Cluj studio is eager to share his experience at IT Days 2020.
His discussion, "The Big A: A tale of hate and love" will be on November 11, at 15:00 AM EEST and is based on his personal experience with working with AngularJS for many years and the frustrations it may bring. Attendees will understand why after using it, it proves to be a solid React competitor.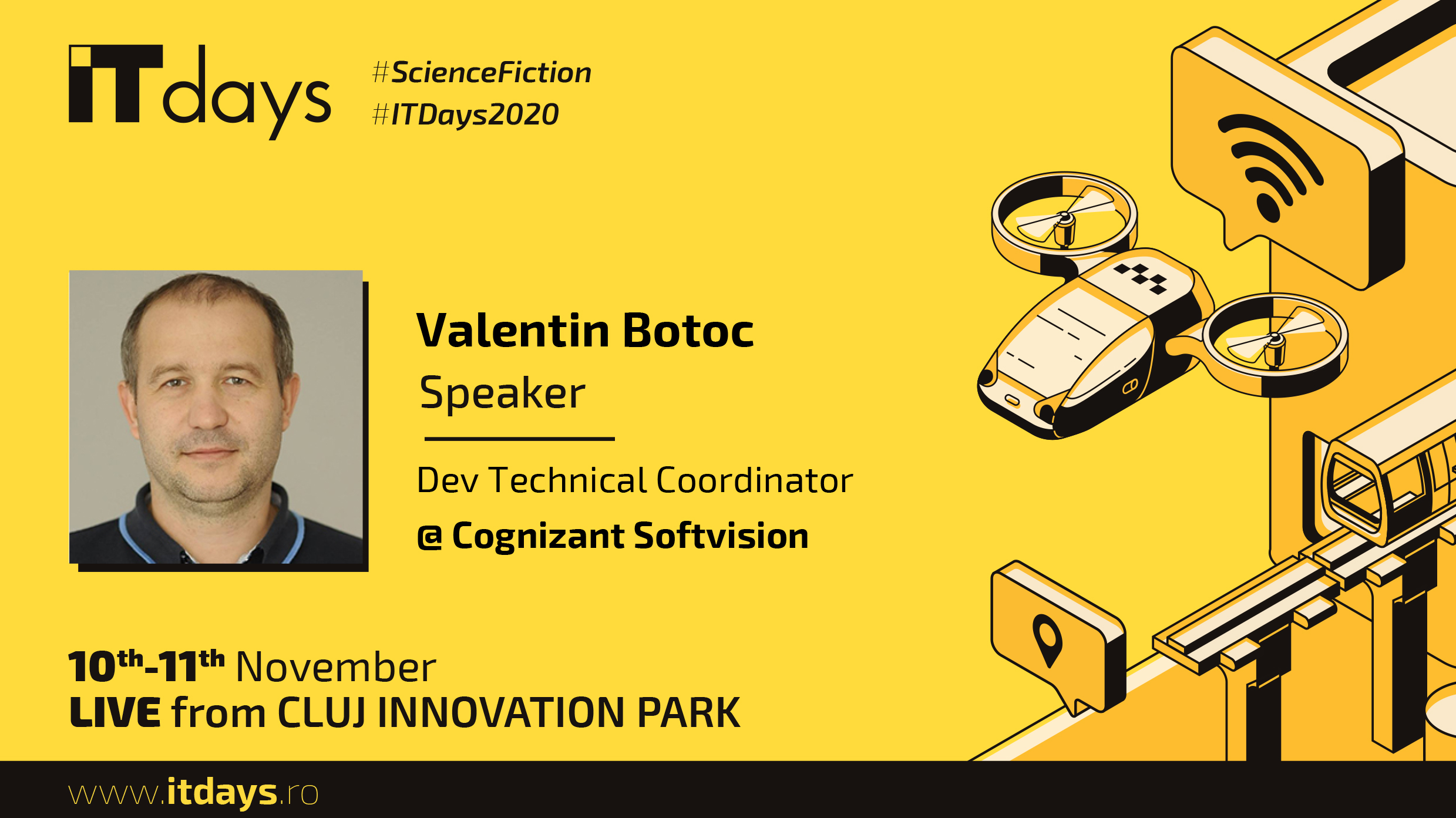 IT Days 2020
When: November 10 – 11
Where: Online by Registering