Cognizant Softvision at Gala ZF 2020: Romanians going global
Software Product Engineering Leader Recognized as Biggest Romanian IT Employer During pandemic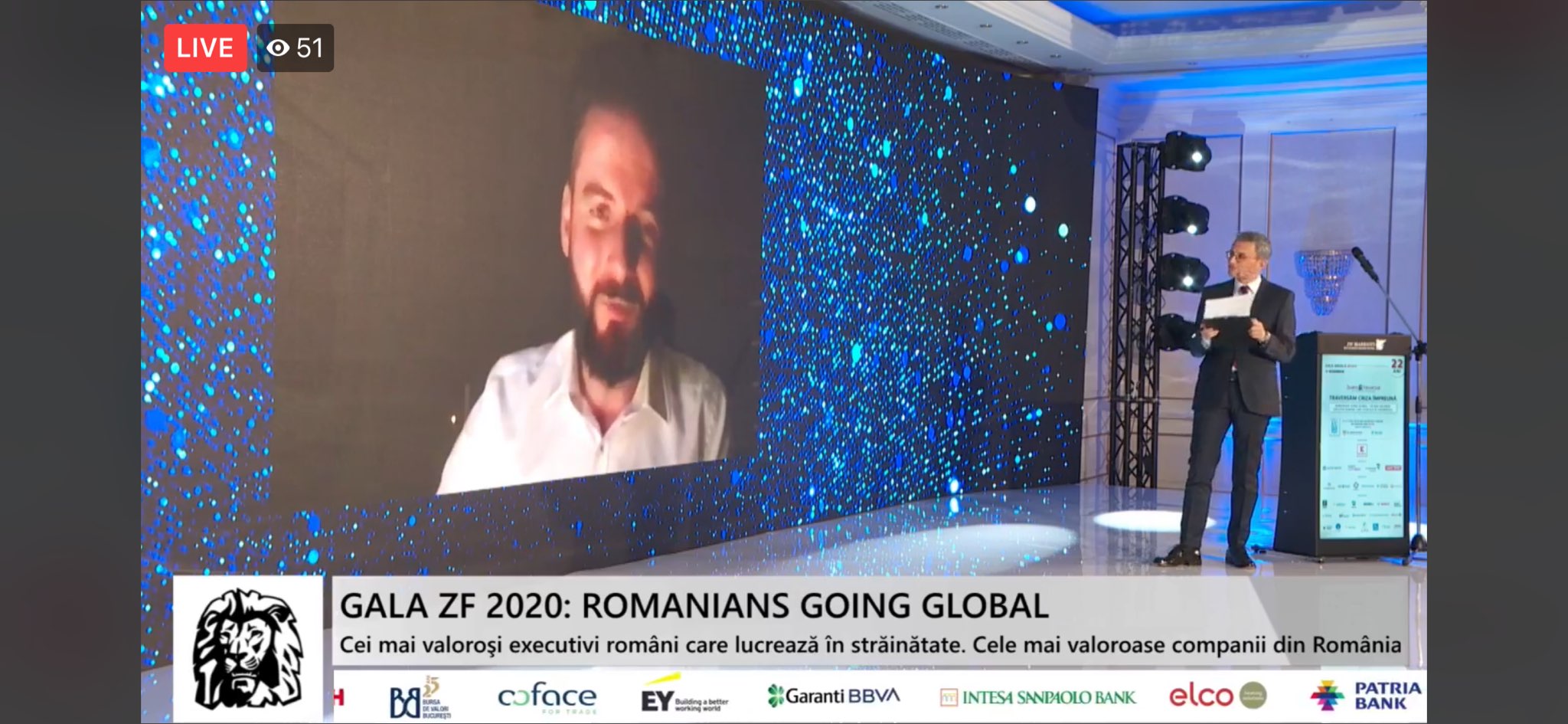 Ziarul Financiar Gala – 22 years is celebrating "ROMANIANS GOING GLOBAL."  This Live Gala took place on Thursday, November 19, 2020 and showcased the most valuable Romanian executives working abroad and the most valuable companies in Romania. 
During the gala, Ziarul Financiar recognized the most valuable companies in Romania. The online gala was the first since the founding of Ziarul Financiar, and the first time the organization awarded prizes virtually.  
Cognizant Softvision was honored to receive the award for "The largest Romanian IT employer during the pandemic," which acknowledges the organization's efforts, particularly the last two years in Romania.
Mihai Constandis, Country Manager, and Head of Eastern Europe Studios at Cognizant Softvision received the award during the Live Gala. "This past year has been an interesting one for us, and for our clients," said Constandis. "We're very proud to accept this award, and believe it validates the commitment we have made to our client, our colleagues and our employees, ensuring that we keep them safe but also partnering with them to play an active role in their professional development."