FOSDEM is a free annual event for software developers to meet, share ideas and collaborate. The two-day event aims to promote the widespread use of free and open source software. Every year, thousands of developers from all over the world gather at the event in Brussels. In 2021, the event takes place online.
When: February 6-7, 2021
Where: Online Live Streaming
Learn More
FOSDEM offers a wide variety of activities. This edition features 632 speakers, 703 events and 113 tracks, with six different categories of sessions: keynotes, main tracks, developer rooms, lightning talks, stands and certification exams.
Cognizant Softvision at FOSDEM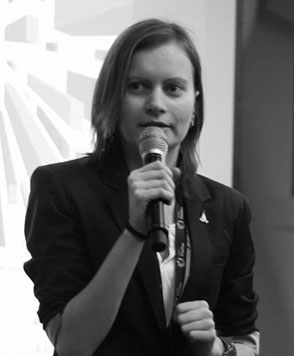 Marcela State, QA Community Lead at Cognizant Softvision's Bucharest studio is a speaker in the Testing and Automation devroom track. Marcela's speech, "QAOps – The Latest Trend in QA & Software Delivery" takes place on February 6 at 17:30 CET – UTC+1.
Marcela will discuss how QA plays a strategic role in adapting to evolving QA practices, quality expectations and rapidly changing market demand. DevOps can speed up the development, but continuous development and continuous delivery is impossible without a comprehensive QA strategy. How can we accelerate software delivery without sacrificing quality? Marcela will reveal why QA and Ops have a complimentary mindset, how you can implement a QAOps framework and why it matters.
Click here to watch the live stream of Marcela's presentation on February 6 and to learn more about FOSDEM 2021.