Cognizant Softvision is proud to announce that we are participating as a Diamond Partner at Codecamp Romania 2021. The series of tech conferences take place online with top tech speakers from around the world. 
On February 24-25 Cognizant Softvision Java Technical Lead, Razvan Prichici joined the virtual stage during the first Codecamp conference of the year "The one with architecture." Razvan, who is an experienced, hands-on software architect, delivered a presentation about architecture decisions and lessons they deliver on February 24.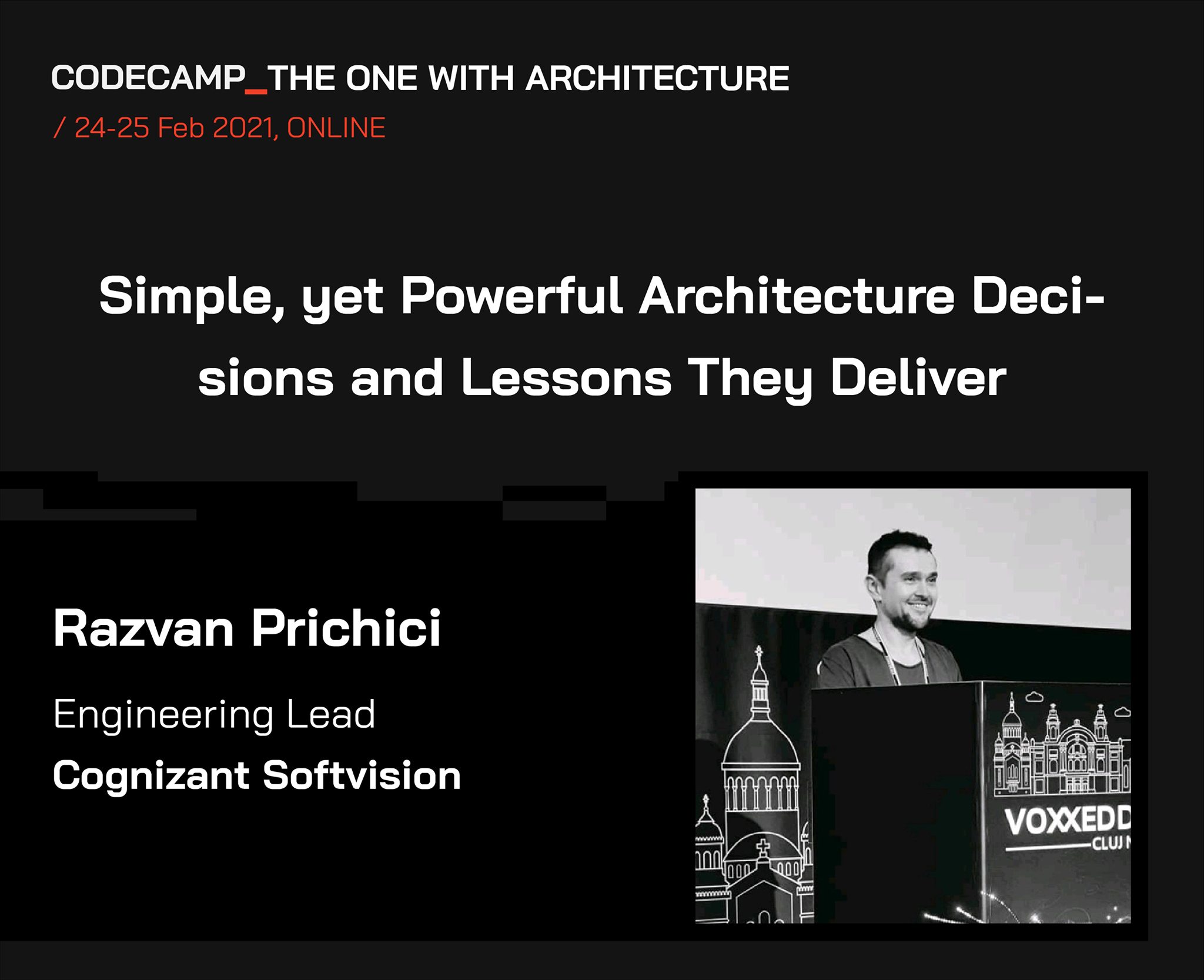 "The One With .NET" | March 24-25 
During the second conference at Codecamp Romania, attendees have the opportunity to listen to our very own Shaun Walker, Technical Director and Enterprise Guildmaster at Cognizant Softvision. Shaun has 25+ years of professional experience in architecting and implementing enterprise software solutions for private and public organizations. Shaun is the original creator of Oqtane and DotNetNuke, web application frameworks which have cultivated the largest and most successful open source community projects native to the Microsoft platform. He was one of the original founders of DNN Corp, a commercial software company providing products, services, and technical support for DotNetNuke. Shaun has been recognized as a Microsoft Most Valuable Professional, as well as an ASPInsider for over 10 consecutive years. 
Shaun's session, "Trailblazor: Building Dynamic Applications with Blazor" will demonstrate dynamic application development using an open source modular application framework for Blazor named Oqtane. Learn more about Shaun's presentation and see the agenda here. We hope to see you online! 
Codecamp Romania 2021 – "The One with .NET"
When: March 24-25, 2021
Where: Online
Register here.
More About Codecamp

Codecamp is the first nationwide IT conference in Romania, and most likely, the biggest one. Since its beginning in 2008, Codecamp has created an amazing community, bringing together companies, startups and IT professionals. In 2020, the community moved online.