On July 18, 2019, Cognizant Softvision CEO Andres Angelani, and other members of the senior team, descended on New York City for the first day of the CDX NYC Open Innovation Summit. Andres led a lunchtime session focused on Transforming While Performing: Creating a Culture of Innovation.  
This 'invitation only' event provided Andres with an optimal platform to discuss digital engineering challenges, and how best to partner with organizations to create and scale cross-functional teams, while inspiring and developing relationships that extend beyond the typical 'vendor.'
Additionally, the event also provided Andres with another opportunity to share practical advice from his new book, Transforming While Performing. The attentive audience asked several relevant questions, and overall provided Cognizant Softvision an ideal venue to talk about the book along with recent business momentum and how the organization differentiates itself in the market.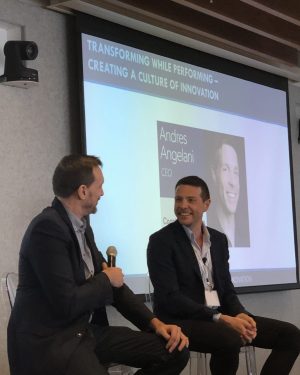 The event was an invitation-only gathering of some of the most established personalities and brands in the innovation and digital transformation space. The speakers and VIP attendees included Chief Digital Officers, Chief Marketing Officers, Chief Innovation Officers, R&D Managers, CTOs, and Chief Talent and Human Resource Officers. 
The agenda was spread across two days of panel discussions, keynotes and presentations that provided perspectives and actionable insights from innovation leaders across a range of industry verticals, including retail, financial services, media, travel and hospitality, CPG, manufacturing, automotive and transportation, along with powerful presentations from thought leaders and influencers from academia, research and the non-profit sector.
Andres' Session
Andres and Cognizant Softvision delivered a lunchtime keynote entitled, Transforming While Performing: Creating a Culture of Innovation.  The keynote featured a Q&A, with CDX Founder and Event Chairman Drew Ianni, where he introduced Andres to the audience. Andres spoke briefly about his background, but quickly pivoted to the need to think critically about digital transformation as an opportunity to 'engineer outcomes, and to embrace the idea of partnership by setting goals together.'  
Andres spoke about the importance of establishing teams within Pods, and organizing specific technology skills and talent across Guilds, ensuring that clients get the best thinking and infusing clients with talent that helps grow innovation organically. He also spoke at length about the concept of failing fast and cheap, ensuring that learnings are applied in real-time in an agile environment.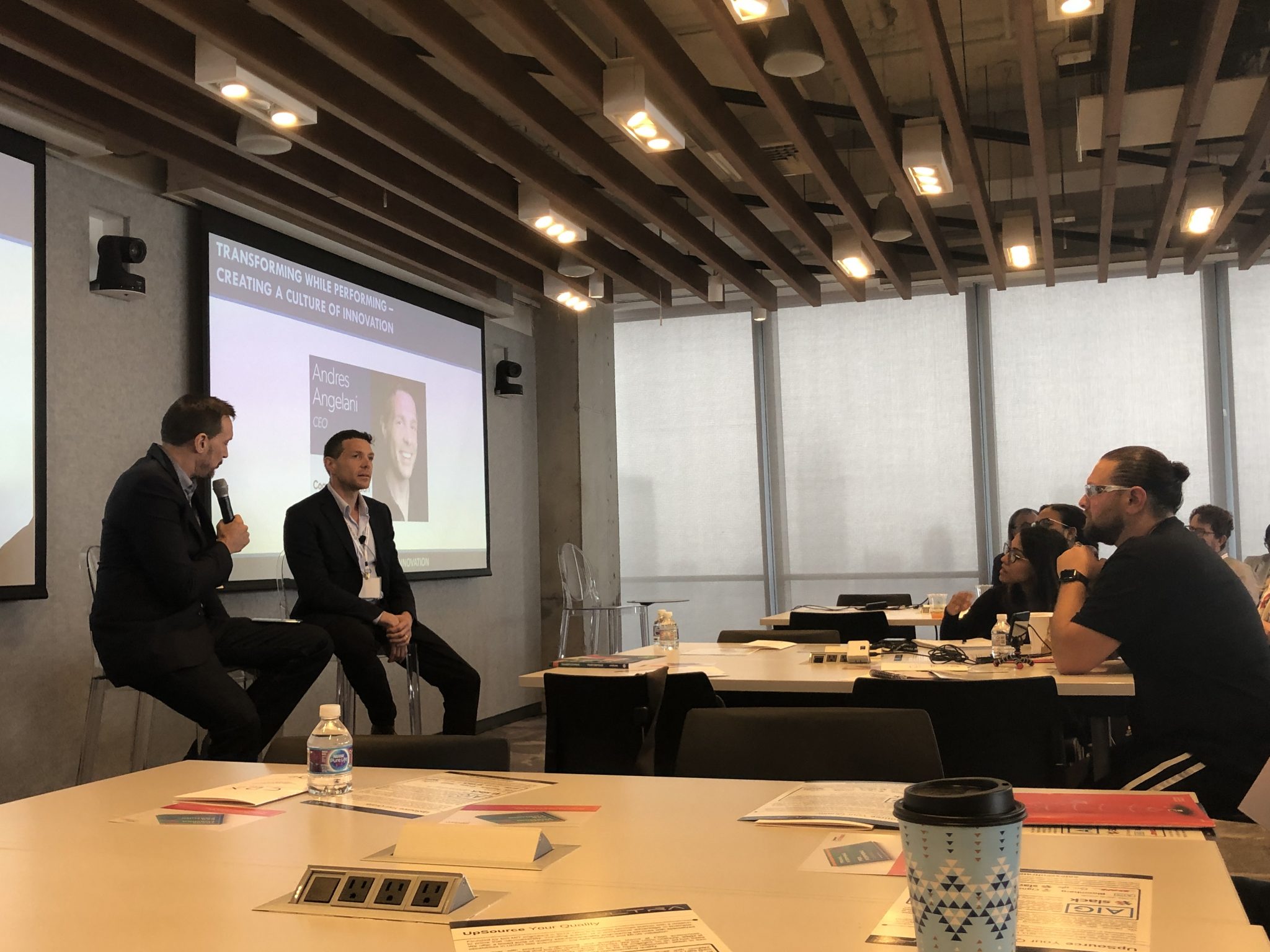 Several questions from the audience provided Andres with the opportunity to talk about continually rewarding and recognizing employees through programs like Game of Pods, and how best to find and nurture talent. 
Andres closed the session by advising to get used to being in a constant state of transformation, understand that we're in an era where transformation never ends, and acknowledge that the best companies understand that digital transformation is an ongoing process. 
The Main Takeaways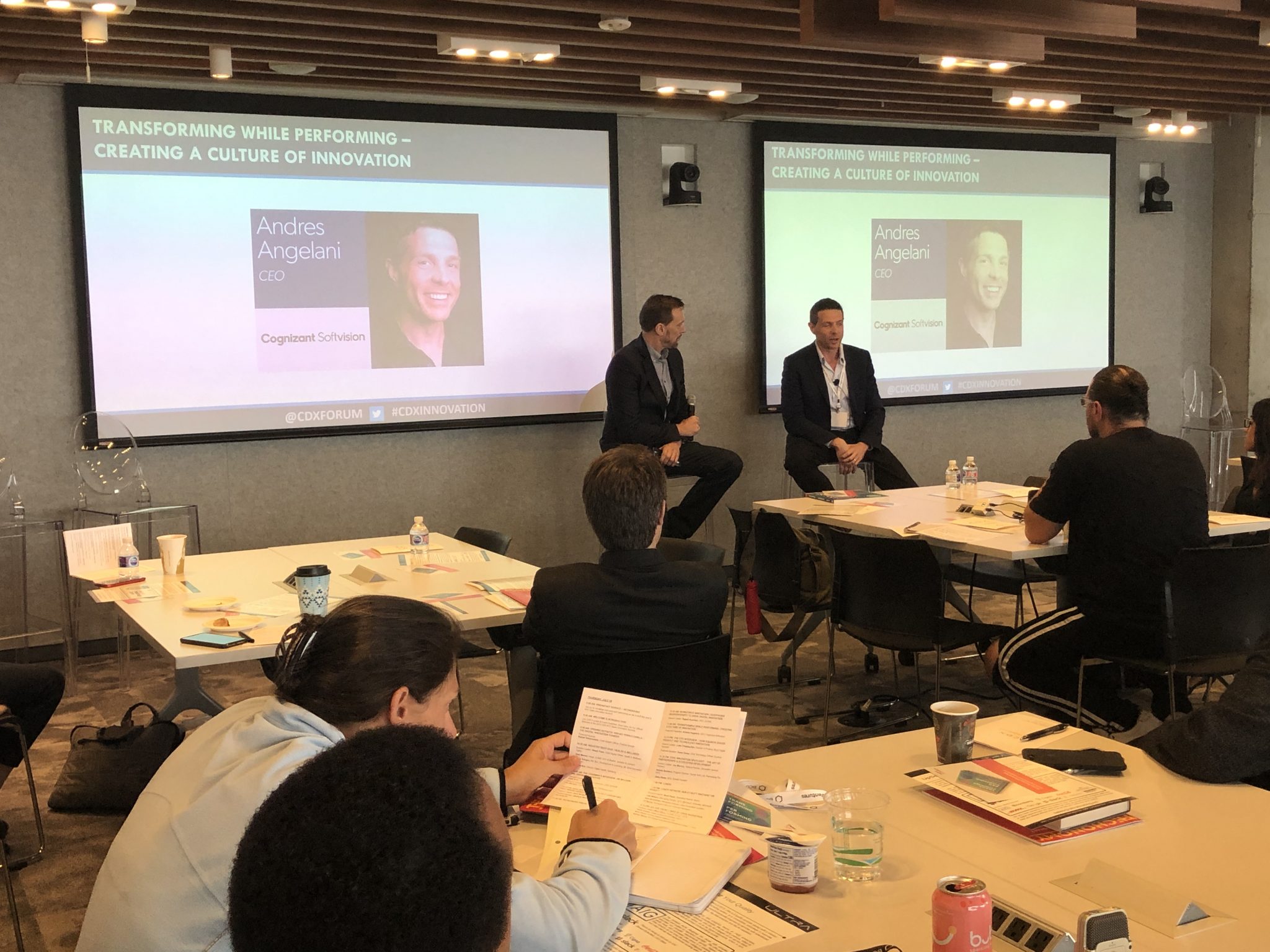 Leading companies and brands should not deliver go at innovation alone. Find and embrace a partner that not only delivers results in the short term, but also is helping you build a culture of innovation internally over the long haul.  

Find ways to continually recognize and reward individuals and teams. This does not always have to take the form of a financial reward, rather acknowledging great work and respective contributions throughout the life of a project will galvanize and nurture talent over the long term. 

Digital transformation does not mean that business stops. Today, companies are expected to 'transform while they perform.'