At the heart of Programmers' Week
Day 3 of Cognizant Softvision's largest technical event was filled with original and engaging presentations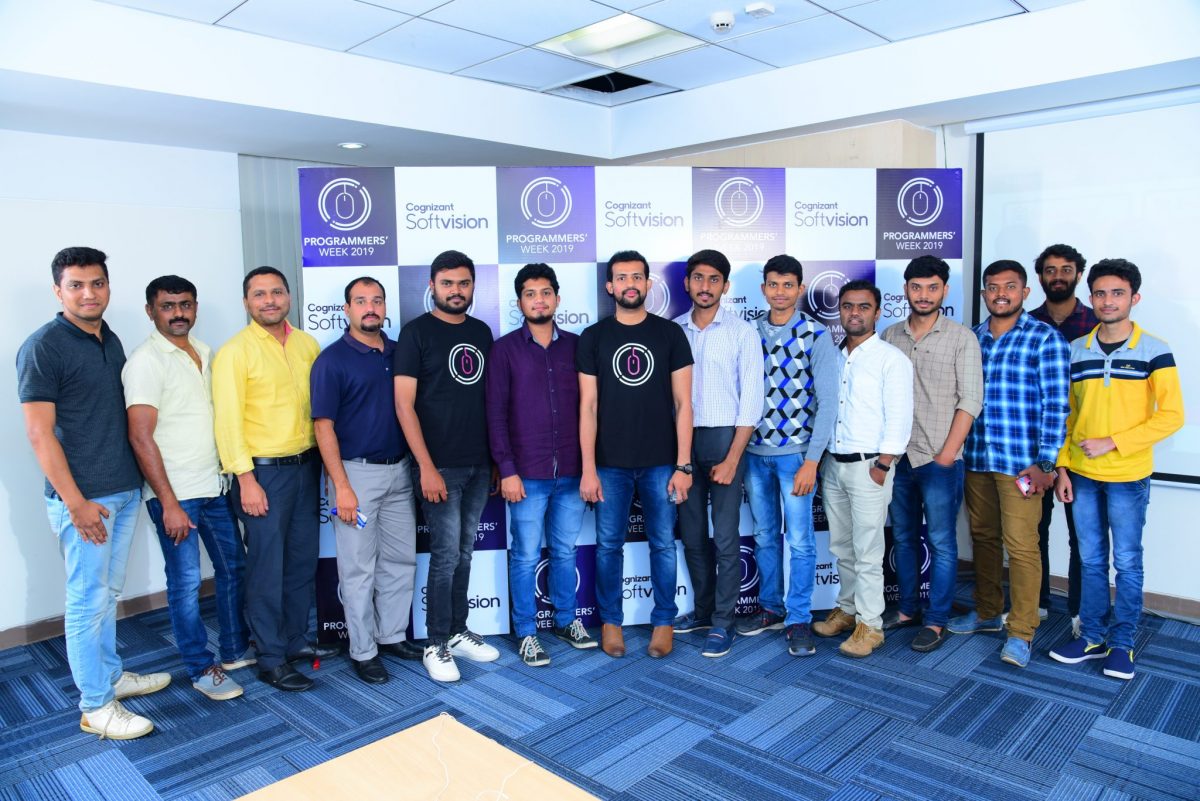 Bucharest, Romania, September 11, 2019. As a proud father, Marian Voicu couldn't avoid including his daughter's picture on his presentation, "UX First". She is  a toddler, and, like most young kids, is already familiar with smartphones, tablets, smart TVs and YouTube. Someday, the 32 year-old UX Community Lead will tell a surprised child that he grew up without the internet and that his first contact with a computer was at primary school. 
But yesterday, his audience was a different one; he gave a powerful talk on how to change the way products are delivered in order to stay competitive. "I proposed a UX first approach and focused more on the user experience delivery than on the features' delivery"; summed up Marian. It was his first time leading a webinar at Programmers' Week, a practice, he says, promotes team bonding, creates awareness of what our communities are doing and helps overcome public speaking anxiety.
Meanwhile, at 2 PM in the Argentinean afternoon, a three-speaker presentation about Clean Architecture filled the after lunch moment at our Buenos Aires Studio. With Guillermo Murano & Javier Páez in Vicente López and Matías Baldi in Bradenton, Florida, the .Net Community tech talk demonstrated how technology has shortened distances and facilitated communications. "We were a little bit nervous and, by the time we saw we had double than the expected assistants, we got excited"; Matias confessed. 
However, the one hour dialogue between the experts flowed naturally, and ended with a rich Q&A session. "Nobody should be afraid to be part of this initiative"; mentioned a relieved and giggling Guillermo a couple of minutes later. He also pointed out:  "this type of events are a great opportunity to share knowledge with others, while making the software community more solid. 
Wednesday, the third day of Programmers' Week, came to and end with 9 talks broadcast globally from India, Romania and Argentina, and 34 talks delivered internally to our Cognizant Softvision global team.
More about Programmers' Week 2019
The 256 Conference — September 13
The one day Programmers' Day Conference held in Bucharest, Romania. The conference will feature the best local and international speakers sharing wisdom and expertise throughout the day. Stay tuned to see the complete speaker details and to book your seat in advance.
Coding contest — October 19-20
The biggest live Coding Contest organized in Romania to date. Open to teams of three to five members. Total prizes will exceed $70,000. More details soon.
See more about the events and register.