I've always known that there is a shortcut for almost everything in this life. No, that doesn't make me a cheater, but I like to think of me as more of an open minded person. Let me first state that I'm a time-management obsessed person....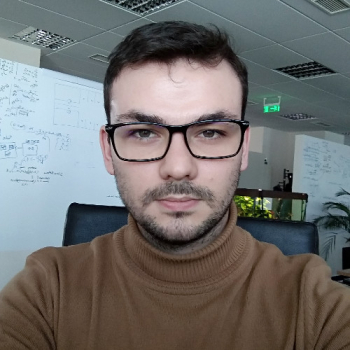 Andrei is a Front-end developer, with 4+ years of experience in the IT industry. He's always looking for new ways to improve his skills, learn and share his knowledge with his colleagues and the community.
This past week I had the opportunity to do presentations about Blazor at a number of community events both locally and internationally. This required me to update the slide deck I had presented previously at the DNN Summit 2019 in Denver, Colorado to include the...
Technical Director and Enterprise Guildmaster
Shaun Walker is the original creator of DotNetNuke, a Web Application Framework for ASP.NET which spawned the largest and most successful Open Source community project native to the Microsoft platform. He has 25+ years professional experience in architecting and implementing enterprise software solutions for private and public organizations. Based on his significant community contributions he has been recognized as a Microsoft Most Valuable Professional (MVP) as well as an ASPInsider for over 10 consecutive years. He was recognized by Business In Vancouver in 2011 as a leading entrepreneur in their Forty Under 40 business awards, and is currently the Chairman of the Advisory Council for Microsoft's .NET Foundation.
Latest posts by Shaun Walker
Today's digital world requires automatic interaction within websites, between websites and client application and between websites and databases since there is a huge amount of information flowing in from diverse sources. The source could be such as vast amount of data generated from day to...
Senior Programmer Analyst
Latest posts by Jyothi Jaganath
One of our clients is a non-profit organization that represents the most popular college entrance exam accepted and valued by all universities and colleges in the United States. The testing mechanism is based on what students learn in high school and provides personalized information about...
Latest posts by Softvision Team