A group of people that grow together
You have ownership of your professional career and we are here to help you reach your full potential. Let's grow together!

Driving excellence - consultancy over execution
Connecting business needs, consumer expectations, and flawless, quality delivery.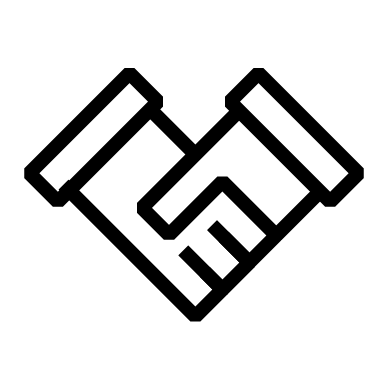 Cutting edge technologies
Paying attention to technology trends (Security, AI, Performance, QA Ops) and applying them in our projects.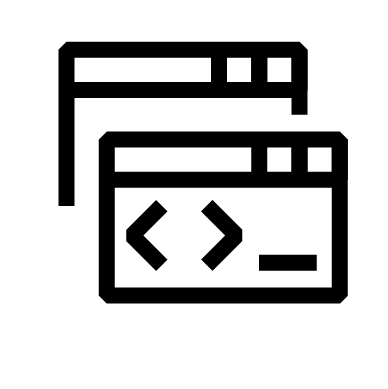 We cover everything around Quality
All platforms - web, mobile, desktop, cloud; full stack - frontend, backend; all testing types - functional & non-functional (performance, load, stress, security, accessibility, etc.).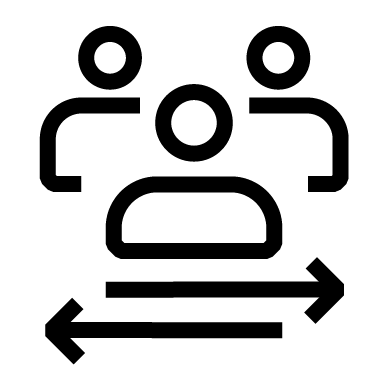 We cover a large base of clients
You have the chance to contribute in a business domain that gives you satisfaction! Our partners are from Fortune 500 clients covering domains like Healthcare, Automotive, Fintech and Lifestyle.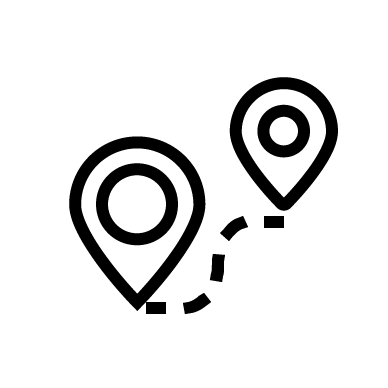 eXperience a true Sense of Community
We're the oldest (20+ years) and largest Community (650+ QA Engineers) ready to welcome you.
If you have an eye for details and can quickly spot issues or follow requirements, then our QE community is the right place for you. With over 20 years of experience in multi-platform coverage with a balanced seniority mix and hundreds of engineers with multi-area business knowledge, we definitely have a spot for you. 
The technology spectrum is continuously evolving, so what matters most is your drive to keep yourself up-to-date by adopting and driving new technology trends. 
Most of the projects that we tackle all sides of testing in both manual and automation tracks, using a variety of the below technologies: 
Programming languages: C#, java, js, python, PHP, groovy, BeanShell, kotlin, swift, typescript

Testing frameworks: JUnit, NUnit, TestNG, PyTest, PHPUnit, Spock

Automation Libraries: WebDriver, Cypress, Appium, TestComplete, Jasmine, Jest, Espresso, RobotFram, XCUITest Protractor, WebDriverIO

Bug Tracking: Bugzilla, Jira, Azure DevOps, Github, VersionOne

Virtualization: Docker, Kubernetes, VirtualBox, VMware, Remote Desktop Service (MS)

Methodology: Agile (Kanban and Scrum), SAFe Agile, Waterfall

Test management tool: Jira, Zephyr, TestLink, Rally, Azure DevOps, gdocs, VersionOne, TestRail

CI/CD: Jenkins, TeamCity, CircleCI, Bamboo, Azure DevOps
We cover many domains regarding types of testing including smoke, regression, user acceptance, unit, sanity, system, component, and integration; our team also looks over non-functional types as well, such as security, performance, load, accessibility, and also focuses on providing best user experience through cross browser and A/B testing.
E-COMMERCE PLATFORM
For another client, we are building a complex microservices E-Comm platform supporting more than 25 well-known cosmetics brands in over 150 countries and territories.
The collaboration started in 2017. With over 120 Engineers, we cover backend and frontend development, QA, technical support, DevOps, and project management. With 25 QA Automation Engineers, Cognizant Softvision is the main quality gate-keeper of the Microservices platform, providing QA architecture support, API and frontend functional testing, and API performance testing.
Our QA Team has created a new, robust and scalable test automation framework covering Microservices and Frontend parts and can easily integrate a wide range of third-party tools.
PARTNERSHIP WITH MOZILLA
Our partnership with Mozilla started in 2009 with a test engineer. The headcount is just shy of 100 engineers, including manual & automated testing, DevOps, and Android and iOS development.
On the testing side, we drive the release process with feature testing, complete build test plan and execution, prevent regressions, and decrease build time with automation coverage. Desktop QA teams have been driving comprehensive manual testing strategies and processes, responsible for ensuring the highest quality in all of the biggest Firefox for desktop.
Besides the Firefox Browser's main product, we lead the testing process on Addons platform, subscriptions and premium services, hubs and Firefox Reality app (browsing in Virtual Reality), and other experiments.
INNOVATION SECURITY SYSTEMS
Cognizant Softvision has helped a partner become one of the leading US-based technology companies that provide cloud-based services for remote control, home automation, and monitoring services.
Testing covers hardware (routers, hubs, camera firmware, security panels firmware, sensors, door locks, thermostats, sleep sensors), mobile, and web. The automation solutions, integrated by a custom CI tool, are front-end web – java + selenium, Front-end mobile – java + appium, Back-end – java + rest assured.
Hardware automation requires using a series of Raspberry Pi's wired to cypress boards, then onto relay boards that connect directly into the hardware and are controlled remotely. This way, there is no need for physical interaction with the devices.