As a backend developer coming from a strict C++/C# background, one of the issues I faced when trying to learn JavaScript was the multitude of ways you can accomplish one thing. For example, when I would try to write my first function I discovered no…
Latest posts by Yuriy, Matias, Razvan & Javier
Introduction As we know, Drupal is a popular CMS framework in industry. It is not only used for creating and manipulating digital content for websites, but it can also be used for creating web services to provide content to other applications, irrespective of language, platform…
Vinod G & Shashikanth D are Software Engineers at Cognizant Softvision. Shashikanth has expertise in Drupal 7&8, PHP, Mysql, Codeigniter, HTML5, CSS3, and other internet technologies, and holds a B.E. in Electronics and Communications. Vinod holds a Bachelor of Technology from Vidya Vikas Institute of Technology, with expertise in Java, HTML, PHP and more.
Latest posts by Vinod & Shashikanth
When to Review In this article, we will talk about code review, but let's look quickly at Wikipedia to learn what all the fuss is about… "Code review is systematic examination (sometimes referred to as peer review) of computer source code. It is intended to…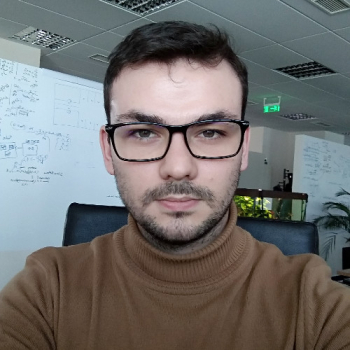 Andrei is a Front-end developer, with 4+ years of experience in the IT industry. He's always looking for new ways to improve his skills, learn and share his knowledge with his colleagues and the community.
Codecamp is one of the largest IT conferences in Romania. The conference focuses on a multitude of topics and takes place in several locations, so there's truly something for everyone. As a returning partner of Codecamp, Softvision is proud to announce 12 Softvisioners will be speaking...