Softvision partnered with the world's second-largest telecommunications company, which provides communications and entertainment services over the United States' most advanced fiber-optic network and invests heavily in technology services and products to bring to its customers. At-A-Glance: Global leader delivering innovative communications and technology solutions Ranked…
Latest posts by Softvision Team
September 5, 2018 - Softvision's CEO, Andres Angelani was featured in Forbes' article, "12 Ways To Keep IoT Projects On Track." In this article, several members of the Forbes Technology Council, an invitation-only community for world-class CIOs, CTOs and technology executives, offer their advice on how...
The Gartner Application Architecture, Development & Integration Summit brings together over 500 enterprise architects, IT executives, portfolio managers, and those in applications roles to transform their application architecture, agile development and integration strategies. The summit provides presentations from Gartner analysts and guest speakers, as well as...
Check out Softvision's first Whiteboard Wednesday presented by our SVP of Digital Consulting, Bret Cunningham. Learn how Softvision leveraged old world devices and enabled IoT-like interactions to solve a common struggle retailers have today to modernize in-store checkout and engagement.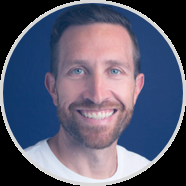 SVP of Digital Strategy & Solutions
Bret is responsible for our Global Strategy and Solutions team, runs Marketing and Communications, and leads Softvision's Innovations and Labs program. As head of Strategy & Solutions, Bret runs our global digital product teams and brings Softvision's best creative, industry and technical domain leaders together to define and implement solutions for our clients. As Brand Ambassador and head of Marketing and Communications, Bret oversees go-to-market strategy, demand generation, and the Softvision brand. He leads our Labs team, where we partner with clients to infuse innovation into their business, and implement rapid prototype programs that deliver and test ideas with velocity.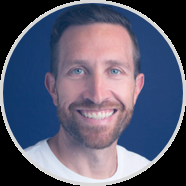 Latest posts by Bret Cunningham