A few months ago, I found out about a technique called the 5 Seconds Rule- the premise being I have 5 seconds to make a decision and go for it. I applied this for the first time when someone asked me if I would like…
Experienced Software Engineer with a demonstrated history of working in the computer software industry. Skilled in Agile Methodologies, iOS development, Event Management, Team Leadership and Software Project Management. Strong engineering professional with a Master's Degree focused in Project Management from Universitatea Alexandru Ioan Cuza din Iași.
Latest posts by Andra Such
There is a new cross platform framework out there which has been gaining more and more popularity. What is Flutter? Flutter is a cross platform framework that is open source and promoted by Google. The framework is built with C, C++, Dart and Skia (2D…
Ciprian has 10+ years of experience in the IT industry, trying his hand in various technologies and platforms. A few years ago Ciprian began his career as an iOS engineer, which he enjoys. He likes trying out new things and keeping up with the latest technology.
Latest posts by Ciprian Savastre
Nowadays smartphones are at the center of all our activities: phone calls, messages, maps and navigation, calendar meetings, etc. Having all this personal information about us on one tiny device, it's crucial to restrict outside access as much as possible the access. Starting with iPhone…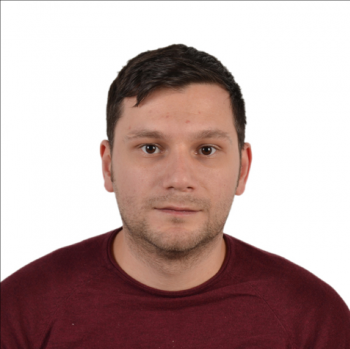 iOS Senior Software Engineer
Florin started his career as an iOS developer over 8 years ago and joined Softvision a few years later. Over the course of his career, Florin gained experience not only in iOS but also in game development, which helped him bring a new perspective to the mobile app world. Currently, he's also a technical lead on one of the iOS projects.
Introduction: Maybe you've already heard about the "xccov" tool released by Apple in Xcode 9.3. It's marketed mostly as "Human rendering that Xcode already displays us Code Coverage information in a nicely done GUI? Let me explain it shortly: If you are looking for Code…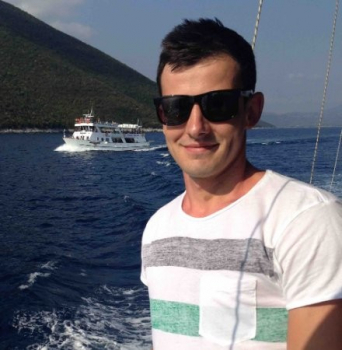 Senior Software Engineer / Unit Testing Lead
Csaba is a passionate mobile developer who started his iOS adventure in 2011 and has put his skills to work at Softvision since 2014. Lately he shifted his focus on Unit Testing and Continuous Integration leading efforts in that direction on his project.
Everybody must have heard so far about React Native – the famous framework built by Facebook that caught the attention of so many developers. What is React Native and how did it all start? React Native is a Javascript framework based on Facebook's Javascript library…
Latest posts by Softvision Team
What are Location Aware Apps? First of all, what is "location?" This actually depends on what the app uses the location for. It may be a region or country if the app only cares about that, or a city if the app needs to show…

Madalin likes challenges and is passionate about programming. In his 8+ years of experience, he tackled many technologies and platforms, then chose to specialize in iOS. He's currently working on a large scale iOS project as a senior developer.
Alin Turcu, Android Community Lead at Softvision, has been involved in all stages of mobile app development in his career, from coding to architecture solutions and coordinating engineering teams. Alin's experience, expertise, and passion for technology and software design make him the perfect fit as…

Alin started his career in Softvision in 2010 with a summer internship and has worked on various mobile Android apps, some iOS apps, as well as the backend side of a few projects. He was involved in all the parts of a mobile projects from coding, to solution proposals and also coordination of engineering teams. In the last 3 years Alin worked on Groupon project and led the largest Android development team in Softvision.
Since joining the company he was an active member of Softvision University, held various tech talks both for internal and external events. He also contributed on some open source libraries and the Softvision app uSketch. Alin is a dynamic person, an incurable optimist who never refuses a challenge, he is very passionate about technology, software design, always keeping up to speed with the latest technological trends.
Overview One of the most important processes involved in human Face recognition is how accurately you detect human faces located in any scene. This is why it is really important to decide what framework should we use for Face Detection when we are planning to…

Sahnawaj fondly called Sah by his friends and colleagues alike, has an experience of 9 years in mobile application development i.e. iOS, Blackberry, J2ME and Windows.

He started his career as a J2ME game developer, switched to Blackberry Development and joined GlobalLogic Inc. as a Sr. Software Engineer where he worked with telecom giants like Verizon, AT&T and also received a Mobistar Award.

Being an enterprising person he set up his own startup, SiSAH Technologies Pvt. Ltd. in 2012 where he took on the role of the Lead iOS developer, managing the entire mobile application development team and also handling the customer.

Sahnawaj recently joined the Softvision family as a Senior Programmer Analyst and can be defined by his positive attitude, his attention to detail, and commitment to self-improvement along with helping others. In iOS development, most of his experience has been in Retail, HealthCare, LBS and IOT domain.