With 25 Studios across 10 countries, Cognizant Softvision is home to countless individuals with a wide range of expertise. In this series, we sit down with our experts to get to know them better, pick their brains and gain some insights. For our first interview,…
Latest posts by Softvision Team
January 26, 2019 - The Softvision Candle and Cognizant Outreach team visited two remote schools in the village of Sulvadi and Bidarahalli of the Chamrajnagar District on Republic Day this year as part of their CSR initiative. This was Softvision's first initiative in collaboration with...
At Softvision by Cognizant, our clients are not only our clients, but our partners in every sense of the word; we work together as one cohesive team, working toward one unified goal. Softvision's unique approach to developing digital products and solutions has been proven successful…
Latest posts by Softvision Team
Kiran Shekar, Delivery Director at Softvision's Mysore Studio, recently celebrated his 20th work anniversary. Kiran's journey began in 1998 as employee number three, in a small, garage-like space, sitting in front of a bulky CRT monitor. Many software engineers in India 20 years ago hoped…
Latest posts by Softvision Team
October 22, 2018 - Softvision's Mysore Studio recently wrapped up their 2018 Cricket Tournament. The competition took place over the course of two weeks and involved approximately 250 Softvisioners. Overall, eight teams competed in the tournament, with the "Royal Strikers" coming out the victors. Second place went...
October 18, 2018 - Softvisioners in our Bangalore and Mysore Studios enjoyed Ethnic Day yesterday. Ethnic Day is celebrated across India, with different regions celebrating in their own unique way, such as dressing in local traditional clothing, performing folk dances, or eating ethnic foods.    According to...
As a global company with more than 2,500 employees, Softvision embodies cultural diversity every minute of every day. Softvision CEO, Andres Angelani shares his tips on how you can encourage and nourish a culture of diversity. Inspire Diversity Through Innovation — I'm a strong believer…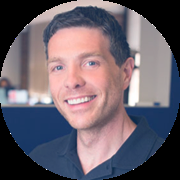 As the CEO of Softvision, Andres is responsible for both the day-to-day operations and the strategic vision of the firm. He most recently served as the Chief Solutions Officer at Globant, responsible for the design and development of digital solutions while leading strategic customer engagements globally. His areas of expertise include product development, agile transformation, and gaming.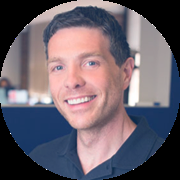 Latest posts by Andres Angelani