Want to create an impactful end to end digital products and solutions? Join Cognizant Softvision's more than 2,800 product, design and engineering professionals working for top brands across the globe. We have opportunities in 20 cities across 11 countries.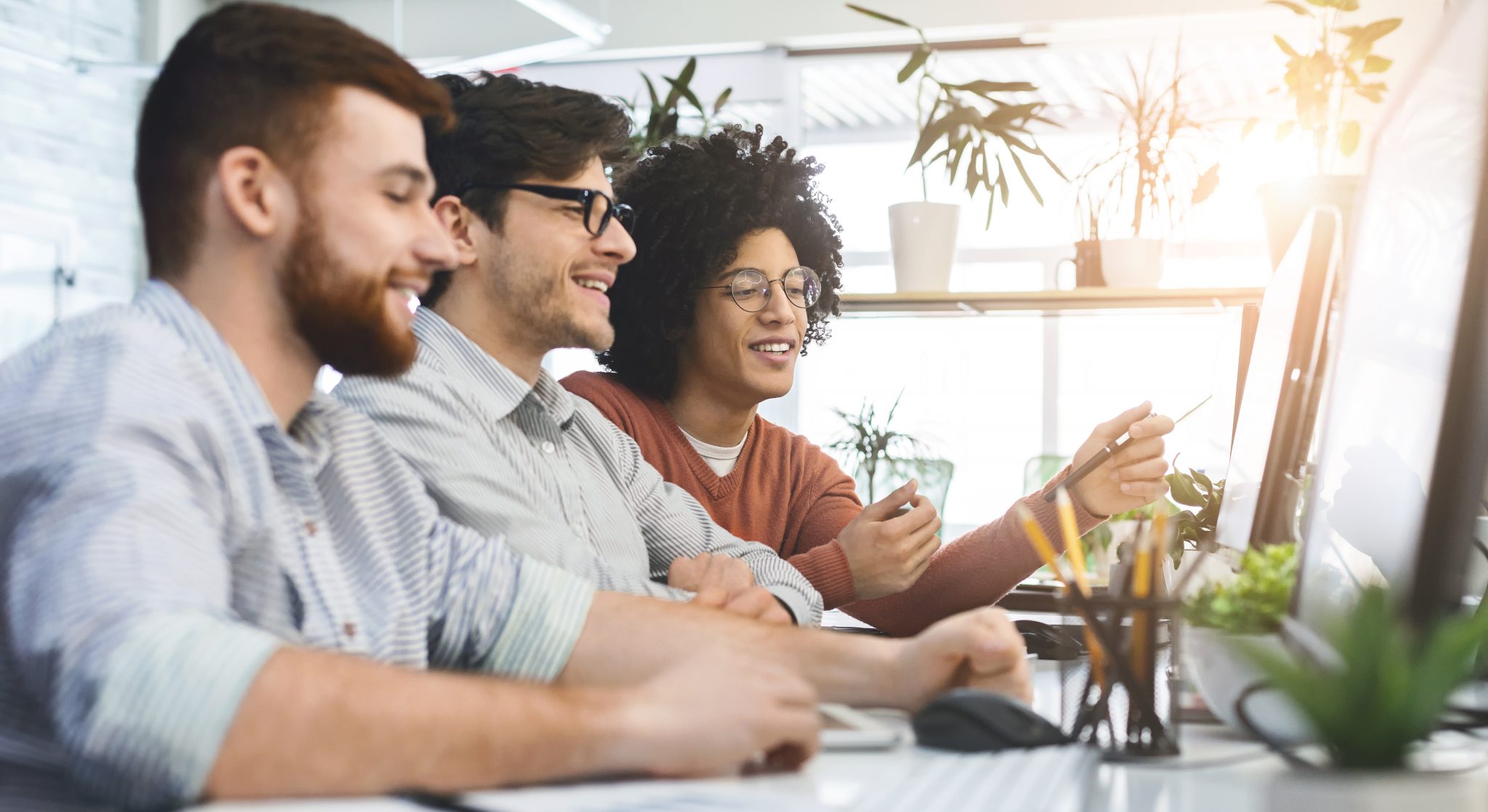 We Offer:
Competitive salary
Flexible work-life balance
Health coverage
Ongoing training programs
Relocation opportunities
Eugenio Calamari
Guild Master - Design & UX
"Our labs team looked at how customers could be given engaging experiences that enable them to discover and explore through the mixing of digital and physical experiences."
Shaun Walker
Partner and Innovation Lead
"With 15 years of software development experience, ranging from startups to Fortune 100 companies, and a Sitecore Certified Advanced Certification."
Rob McClanahan
Delivery Director - Enterprise Applications
A few months ago artist Strider Patton spent 4 days in our Oakland Studio painting this original piece. It shows Oakland's graffiti heritage while representing the core of Softvision.
We are Cognizant Softvision Family
International Women's Day
Our six core values intend to foster positive and meaningful thinking within Cognizant Softvisioners, communities, guilds and studios all over the globe.
Agility is a Mindset
Agility is in our DNA, we transform as we perform. We execute quickly and nimbly, and learn as we go. We strongly believe that the power of the individual is multiplied by the combined wisdom in their community.
Better Together
An African proverb says, "If you want to go fast, go alone. If you want to go far, go together." We believe that teams are the backbone of our culture's ecosystem and collaboration between peers should always be something to defend and nurture.
Inspire People
Our people are our most powerful force. Our leaders are entrusted to help make their team members become better versions of themselves every day and to improve their skillset. As Confucius said, "Respect yourself and others will respect you."
Listen & Share
Communication is the key to success and in a multicultural, multilingual and geographically diverse organization. We choose to share success and failures equally in order to learn and let others learn. Whomever coined the phrase "it's business, not personal" is dead wrong. It's always personal.
Make an Impact
We believe that everyone within Cognizant Softvision should be able to bring up new ideas openly. Softvisioners should constantly be thinking, "How can I make this better?" We endeavor to keep creativity and innovation at the heart and soul of our organization and to become an open incubator of ideas.
Make it Happen
Surpassing ordinary standards is what we strive for in every product we create and every service we design. Our teams work to achieve high quality standards while accomplishing high goals every day. As Aristotle proclaimed, "Quality is not an act, it is a habit."
We have a model with cross disciplinary teams, as a part of your team, building an emotional connection with your customers, community of guilds for sharing knowledge and keeping you at the cutting edge.
LCA NOTICE: To see all notices