ZF Digital Summit '19: Robots, Software and The Future of Jobs
How is technology changing the way we work? Machine Learning Engineer, Alex Vasinca, participates in AI and software robots panel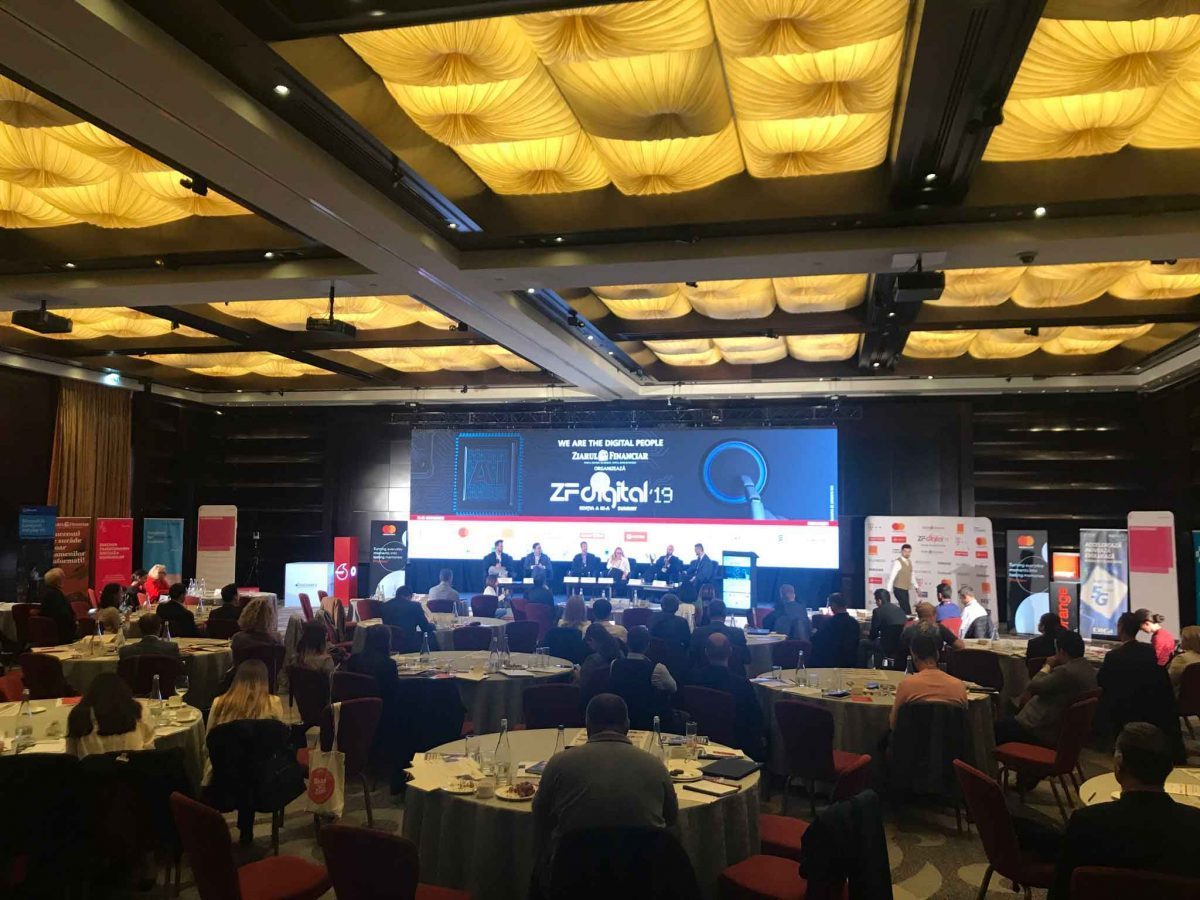 Bucharest, October 14-15, 2019. Cognizant Softvision participated in ZF Digital Summit 19, an event that brings together important leaders of the telecom and hi-tech industry in Romania. The two-day event brought to the forefront, two trends that are defining the evolution of the local technology and communications market, and their implications in the economy: consolidation of the telecommunications industry and the explosion of the adoption of software robots.
Alex Vasinca, Machine Learning Engineer from our Timisoara Studio, was invited to participate in a panel discussion regarding the topic of AI and software robots and how they are threatening current jobs. "I got to share my opinion on where the industry is now and where it's heading, in a way to democratize some scary thoughts about AI, but also acknowledge some real concerns that we should have during the industry's transition to an AI-first mindset," said Alex. Additionally, he talked about how the most affected jobs will likely be the ones that have repetitive and predictable tasks and how we need to learn from that to redefine our jobs.
He also pointed out that the industry is in a moment where it experiments with automation to reduce costs in certain areas like support centers where software delegates are able to replace people for certain tasks. "Reducing costs with automation is real for multiple areas in basically every industry with one more example being fast-food processing, where well-calibrated machines most certainly can replace humans," reflected Alex. 
Automation was still a relevant topic in the discussion just as it was in history. Alex pointed out that there was always a gap between the moment people lose jobs and the moment new jobs appear. "As an example, think about the telecom industry, where the rise of the smartphones generated millions of jobs for app developers vs the moment when most of the operations for connecting two phone lines were automated instead of being manually done. The conclusion is that humans adapt and evolve and every form of automation augments their jobs in some way enabling them to be better,"  Alex concluded. 
Cognizant Softvision also had a booth where attendees got the chance to learn more about potential job opportunities and talk with Alex about current AI projects.
ZF Digital Summit '19 was designed for the community to meet and share expertise and knowledge. We're looking forward to participating again next year. Want to join us?  Subscribe to our blog and keep posted of upcoming events!