Working together to create a level playing field for women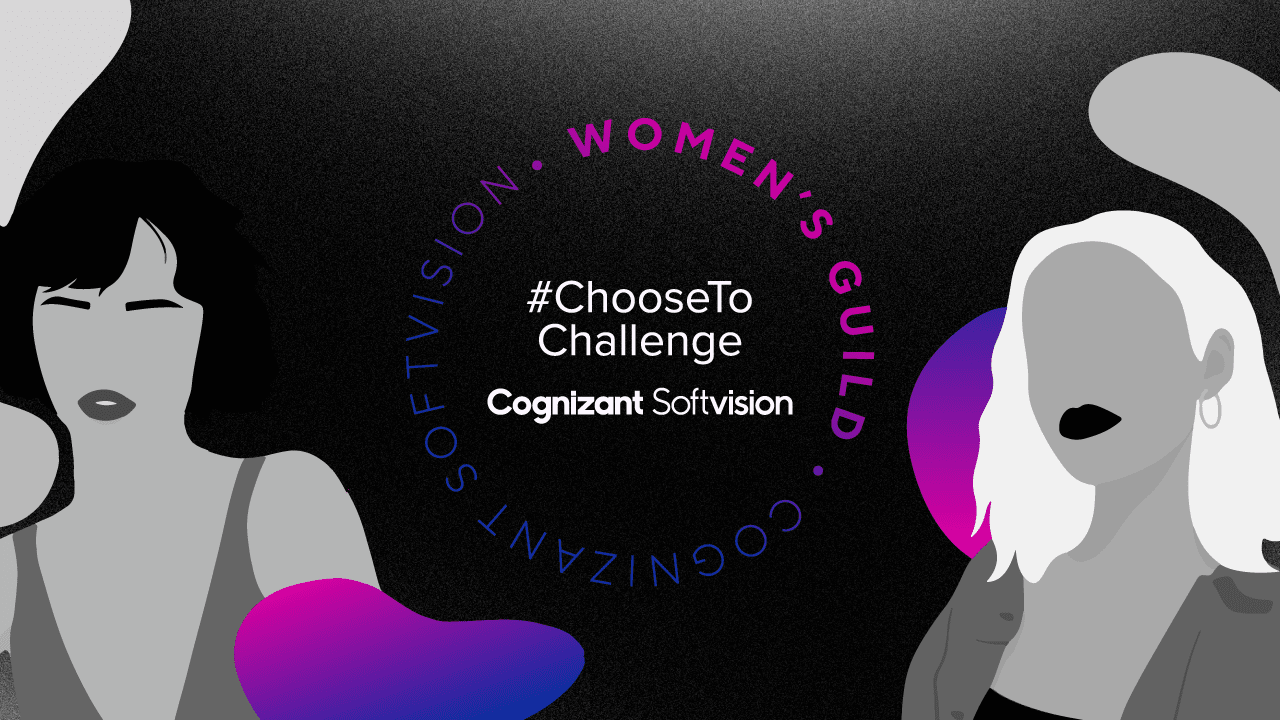 Today we celebrate International Women's Day, a global day to recognize all the achievements and contributions of women. It's also a day to raise our voices and advocate for women on issues of equality and programs and ideas that will accelerate gender balance.
This year International Women's Day takes on even more significance. March also represents the one-year anniversary of the World Health Organization (WHO) declaring the COVID-19 outbreak a global pandemic; which greatly impacted every aspect of our personal and professional lives.
For working mothers around the globe, the additional challenges of working during this time have been felt deeply.
Consider the following:
In one recent global survey, 47% of women believe the effects of COVID-19 have delayed their career progression. Adding to this stressful situation, 63% of mothers working in technology agree they have done most of the home schooling, and
Since the beginning of the pandemic, based on data from the U.S Department of Labor, more than 2 million women have dropped out of the workforce, essentially eliminating gains over the past decade.
While there are tangible benefits for mothers working remotely in the tech industry (e.g., less time commuting, more flexibility and autonomy), the pandemic has created a power struggle between professional development and social barriers. It's not surprising to learn that 40% of women report they have been held back from pursuing career changes since March 2020 due to family or home pressures, including childcare, schooling, elder care, housework, etc.
Understanding these pressures and this sobering reality, International Women's Day 2021 presents all of us with an occasion to not just celebrate the achievements of women, but also come together and create more opportunities for women in technology that will translate into long-term success, security and mobility.
It's not enough to identify the issues and the problems. Instead, for those of us in positions of influence, let's look at specific ways that we can act now and positively impact the professional and personal lives of women in technology:
Normalize The Reality of Parenthood for Recruitment – Societal norms won't change overnight, but we can be agile and adapt the way we approach the lives of mothers (and fathers) and acknowledge their realities. To this end, let's recruit more moms and those who want to be moms. Reassure staff and talent prospects that you understand not just their professional responsibilities, but their personal obligations as well. Let women know they have room to grow, both professionally and, if they want, as a mother. Advance the idea of equal responsibilities, and describe scenarios where parents can and will feel comfortable (e.g., doctor's appointments for kids, school activities), and build confidence that you get and support their reality.
Devote Time and Resources To Training – At Cognizant Softvision, we've created a Women's Guild. The focus of this group, composed of both women and men, is to collaborate and learn from each other and share insights and information. To our surprise and delight, the Women's Guild has been more than just professional development. Women (and men) have gone further to help each other with personal development, sharing resources and information related to time management, child development, even relaxation techniques. The result is escalating Women's Guild activity, stronger bonds between colleagues and actionable life lessons.
Empower Women To Lead – Create an environment where women can be empowered to lead, and give them more visible responsibilities. This will result in better talent retention, recruitment, and business outcomes. In one recent acquisition 'All Hands,' five people from our organization were at the table, including the female executive who leads our global studios, the female executive who leads our communities in the U.S., and the female executive who runs our marketing and communications. The acquired company informed us that seeing that gender diversity at the negotiating table was not something they'd seen from other suitors, and that our culture and diverse representation helped seal the business relationship.
Talk Openly With Women! – When I finished college, I was fortunate to be mentored by a woman while working in Silicon Valley. She gave me every opportunity to see her life up close, particularly the professional and societal expectations. I have tried to do the same in my career progression, paying particular attention to listening to others. In fact, for this article, I asked ten working mothers in technology what they would most want to see and hear from me on this topic, because it can't just resonate with me, it has to be authentic with the women who have lived this every day for the past year and beyond.
Civil Rights Activist Marian Wright Edelman famously said, 'You can't be what you can't see.' This directly speaks to the long-term commitment we have to women in technology, and what I hope for when it comes to my own daughters and their professional future – that they'll have the same opportunity for success and advancement as my sons.
Women won't become software engineers or mathematicians at the same rate as men if they don't see themselves in books, on television and on websites. How we speak to young women, and the experiences they have will impact whether they choose math or science as a career.
Men need to demonstrate that we're willing to provide tools and flexibility that enable women to be great at their professional job and the job they have with existing or growing families, with or without them. We need to place more value on the contributions of women, which will impact wage disparity while also helping to bend societal norms.
As we mark another International Women's Day, let's recognize and respect all the accomplishments that women in technology have achieved, and remind ourselves that this past year and the impact of COVID-19 on women proves we have so much more to do when it comes to creating a level playing field.