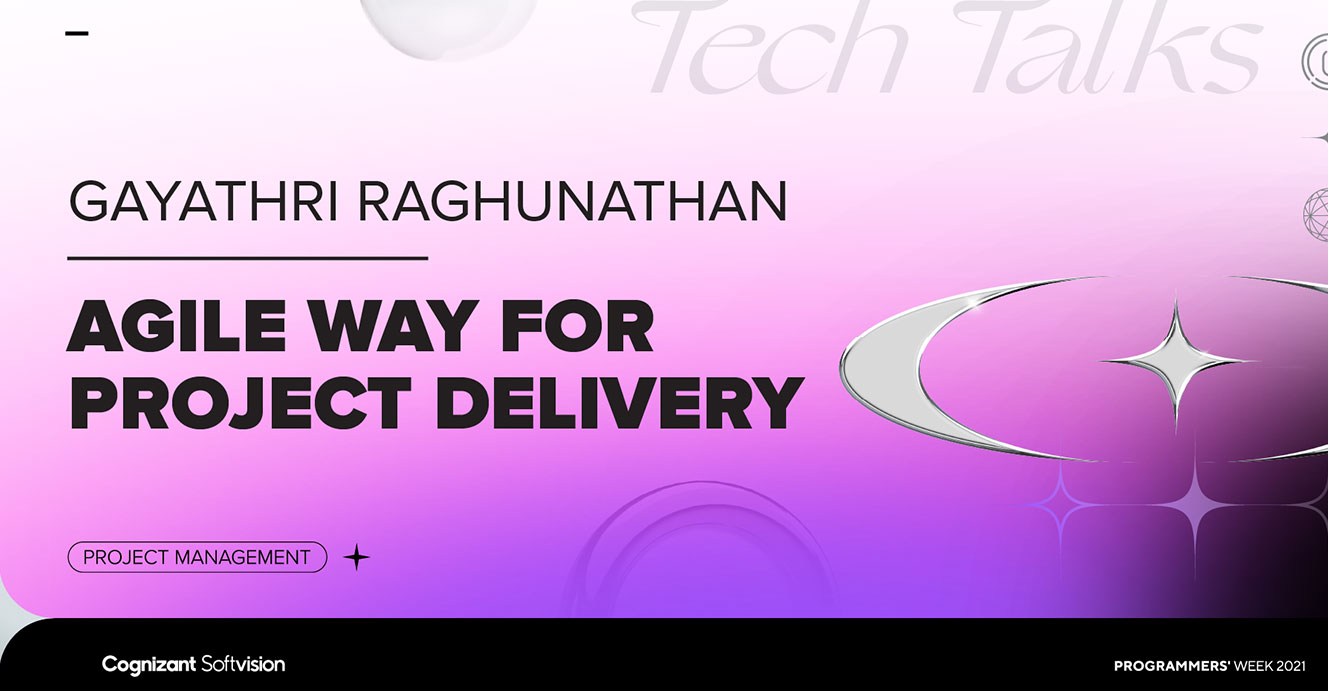 As an Agile Project Manager, I often get asked about the difference between Agile and any traditional delivery method. A frequent query is "what's the Agile way of delivering a project from discovery through handing it over to the customer?"
So, when I had the opportunity to speak at Programmers' Week 2021, Cognizant Softvision' s largest tech event, I immediately knew which topic to address. At the 2021 virtual event, I presented an introductory talk, "Agile Way Of Product Delivery." 
Since Programmers' Week presentations are free and open talks, it was a good opportunity for people to access the basic knowledge that I wanted to share. The session was available to both colleagues within Cognizant Softvision and an external audience, giving me a platform to inspire others to learn more about Agile and Product and Project Management. 
During the presentation, I covered the basics of Agile, including the many benefits of this mindset:
Overcoming Obstacles

: Having an Agile Mindset helps when obstacles present themselves. Obstacles are more easily overcome, as an Agile Mindset helps you be flexible when unexpected events occur. 

Delivering Value:

Agile helps teams deliver value to customers quickly and effortlessly. The work provided, although small, is in usable increments. We can respond to changes swiftly and efficiently. 

Customer-Centric:

Agile Product Delivery is a customer-centric approach for defining, building and releasing a continuous flow of valuable products and services to customers and users.
As an Agile Project Manager, I always have the chance to use creativity and agility, to make better changes and impact in the world of Product delivery via Agile ways. Although I face many challenges, in the end it will always be a success story. 
How do I make that success happen? What exactly is the Agile way of product delivery? Watch this presentation to find out.
How do you create your Agile success story? We'd love to hear from you! Share your thoughts in the comments.