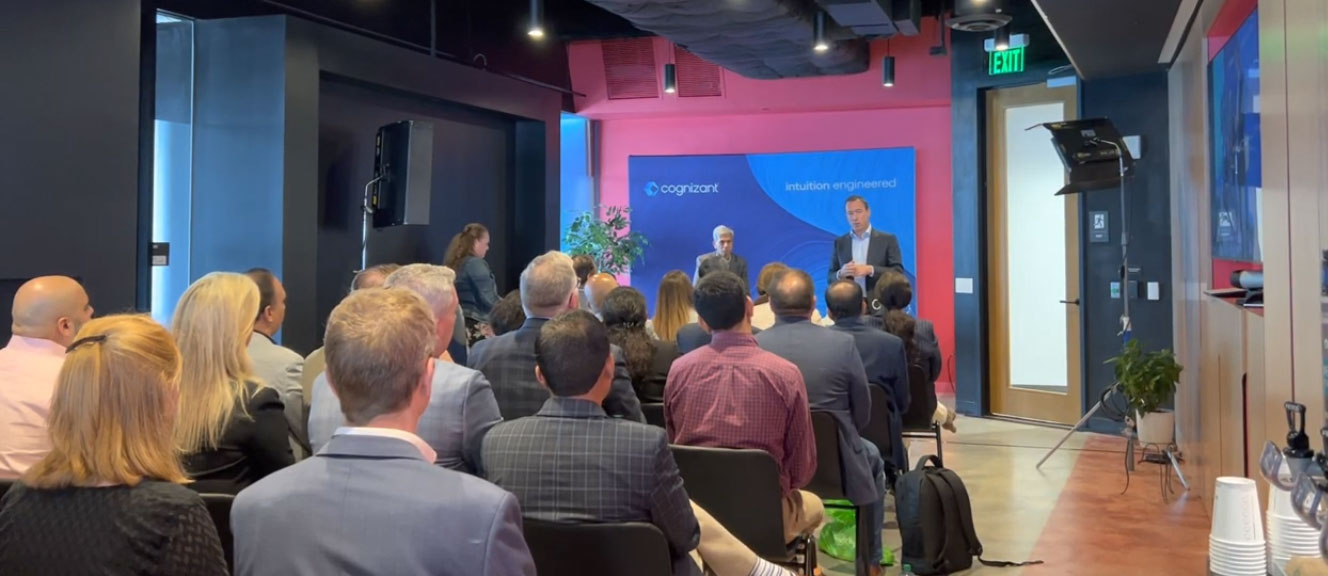 Brian Humphries, Cognizant's CEO, recently visited the newly reopened Softvision office in Atlanta, Georgia where he spoke to associates alongside Anil Cheriyan, Cognizant's EVP of Strategy and Technology. The August 16th "Town Hall" meeting was attended by approximately 45 local associates and was live-streamed to all Georgia-based employees.
Brian and Anil gave a brief address on international growth, strategy, and talent. Brian also shared his views on the importance of open communication, human interaction, and the importance of choice when it comes to a hybrid work environment.
"I greatly value human interaction – a coffee break or a lunch break, a quick beer after work…people would say 'hey, they asked you this, but what they really meant was this'… those were moments of learning, moments that matter," said Brian.
The floor then opened up to a Q&A session, where Brian and Anil answered questions from the local associates and from employees participating virtually. They addressed many topics including various leadership decisions, the future of Cognizant, and Cognizant's reaction to the changing world we live in.
This was the fifteenth Town Hall that Brian has held so far this year, with additional town halls planned for the remainder of the year as he visits clients and associates around the world. Town halls are a great way to bring associates together, answer questions they may have, and reignite camaraderie and unity.
As Brian revealed during his opening address, "At the end of the day we're a delivery organization…we're here for you guys as one team."