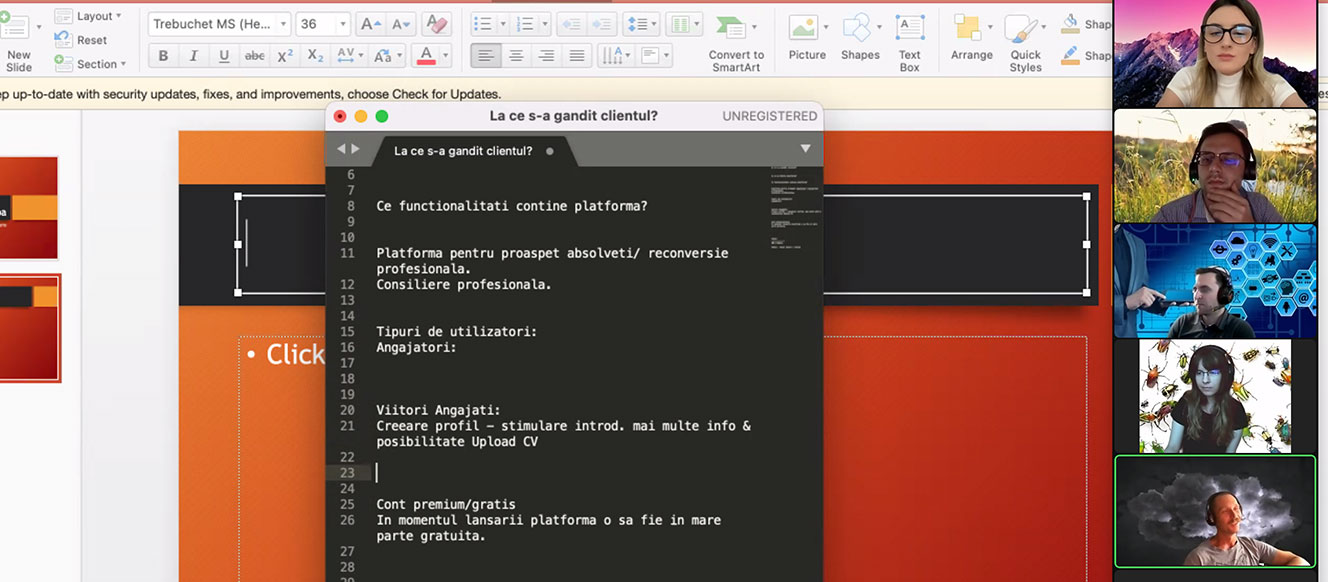 This summer, students had the opportunity to participate in the Cognizant Softvision Web Academy in Romania. The Web Academy helps candidates apply what they've learned in school and get real-world experience working at an IT company.
Web Academy candidates were selected through a rigorous process. Only 25 students were chosen from more than 500 applicants to participate in the assessment center, a one-day recruitment event with group challenges, intense communication, and individual interviews.
Working alongside seasoned Softvisioners, the young participants learned about Cognizant Softvision– what we do, our company culture, and how we work together through a supportive network of communities. Students also learned about our events, both technical and social, including our annual Programmers' Week, Cognizant Softvision's largest technical event that celebrates programmers around the world.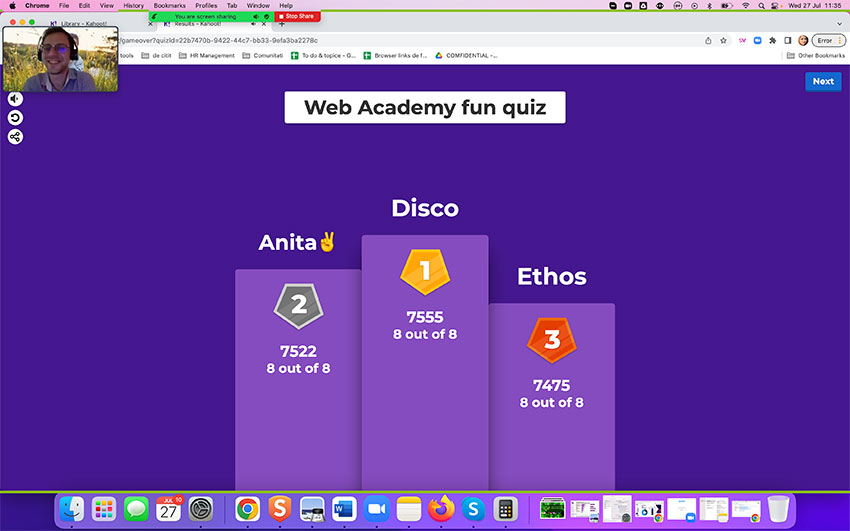 Candidates participated in group exercises, team building activities, and quizzes to test their company knowledge and skills. Through the program, 12 students were selected to continue training for two months. At the end of the training, four talented candidates were allocated to delivery projects.
Both Softvisioners and candidates alike benefited from and enjoyed their experience.
Ionut, one of the trainees, remarked on his favorite part of the experience:
"I found the group exercises the most interesting. We were able to interact, and even challenge ourselves through some unexpected situations, which helped us to grow," said Ionut.
Another participant, Cristina, mentioned how enthusiastic and friendly the Cognizant Softvision team members were:
"One of the things I liked best about the experience was the warmth with which we were greeted and guided, and the feeling of sincerity from everyone at Cognizant Softvision. We felt camaraderie, and I think that helped all of the participants feel comfortable with each other and enjoy the experience," Cristina said.
Thank you to our talented HR team for helping facilitate the 2022 Web Academy and  creating a memorable experience for both applicants and the recruitment team. We look forward to next summer's Web Academy and would like to congratulate and welcome the four trainees to the Cognizant Softvision Romania team!