I've always known that there is a shortcut for almost everything in this life. No, that doesn't make me a cheater, but I like to think of me as more of an open minded person.
Let me first state that I'm a time-management obsessed person.  I come to work early so I can leave and go to the gym and still have some time to read a book or an interesting article.
I strive to be as productive as possible at work, especially as a web developer, so I choose to spend most of my time implementing awesome features for our project in Visual Studio Code.
Visual Studio Code is my favorite integrated development environment (IDE) for Web Development. It is open source and highly customizable with the support of a live community. The most amazing thing about Visual Studio Code is the abundant amount of extensions, all available to help you be more productive.
Here are a few that I personally recommend, and use them day-to-day as a front-end web developer with Angular.
IDE / UI Related
Ex: Go to the definition of variables/functions when you press F12 within html.
I discovered this particular extension recently and it instantly has become one of the most used extensions not only internally within my company, but also within the entire Web Community. 
Intellisense, Code Snippets and Linters
Within our internal team, it's the first of multiple mandatory extensions to install. If it's discovered you haven't installed it, you have to buy cookies for the entire team! What a tasty reward for us rule-followers! 🙂  
I've highlighted a few examples of TSLint hints below.
Formating
Debug related
For me, it was the first extension I was looking for. I was a Delphi developer at the beginning of my career and now, as  a software developer I've been used to juming inside the same file to different code blocks. (ex: Declaration zone and the Implementation).
Unit Testing
Autocorrect
How you can install these extensions
In order to install extensions you need to have Visual Studio Code installed on your machine, if you don't have it already, you can download it

from here

.

Open the Extensions tab by clicking on Extensions in your left sidebar and use the search bar to search to get the extension you're looking for.
Conclusion
I recently presented at a Web Community Share Knowledge session where I showcased these extensions and received very good feedback from industry colleagues. They've shared that these extensions are helping them to be more productive; allowing  their work to be completed utilizing the latest industry best-practices.
While these extensions aren't new, and have been utilized by many developers,  I hope you'll be able to benefit from the ease in quick coding and newly formed productivity these bring.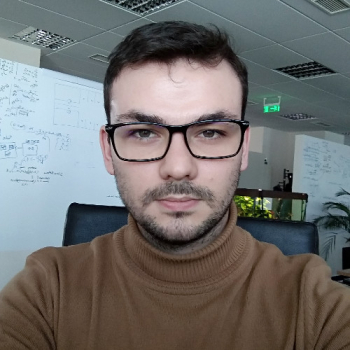 Andrei is a Front-end developer, with 4+ years of experience in the IT industry. He's always looking for new ways to improve his skills, learn and share his knowledge with his colleagues and the community.