It's one thing to embrace failure as a necessity for innovation. But we don't always take the time to talk about the process of failure, and what it teaches. After all, in order to make the most out of your failure, you need to learn from it.
Done well, failure encourages experimentation, and the act of experimentation breeds learning. An iterative learning process provides not only short-term gains but also long-term advantages, such as teaching companies and employees how to adapt to the particulars of their work environment. This adaptation helps build skills and momentum for future scenarios and business cases. In turn, this learning can be shared with coworkers, partners, teammates and others who are part of a co-creation process.
The Upside of 'Smart' Failure
A good example of how failure can lead to experimentation is Shell, which has responded to industry demands by adopting a digital mindset. Digital technologies and approaches are transforming the energy industry by improving efficiency and safety, and by facilitating the use of renewable energy. However, this involves more than just technology – it also requires cultural change that involves people and more agile ways of working. The work environment is critical in framing and enabling the behaviors and mindsets necessary for co-creation and value delivery.
Shell's R&D facility has been completely transformed into a space that combines lean start-up thinking and design processes. Silos have been broken down, and innovation is fueled through rapid experimentation and integration of domain knowledge with digital technology. As a result, teams are able to ideate, "fail fast," learn and drive priorities in a space that accommodates a variety of work styles, all while empowering them to deliver effectively.
Shell is now applying machine learning and other artificial intelligence (AI) techniques to dramatically improve its drilling processes by learning as it goes. Drilling teams are using AI and related tools to pinpoint optimal layers of rock in the earth that contain oil and gas, also called "geosteering." Each small failure makes the system smarter, thus improving its drilling accuracy and performance.
Shell's GeodesicTM system improves the accuracy and consistency of a horizontal well's directional control to reach optimal oil and gas rock. The system streams drilling data and uses algorithms to make real-time decisions that better predict outcomes. A drilling simulator offers an interactive interface and a suite of machine learning and control algorithms that help improve accuracy and performance, reducing both time and costs.
The Virtues of Failing Fast
Failing fast enables companies to quickly pivot and make adjustments based on their discoveries. This is essential in today's fast-moving markets, when first-mover advantages are short-lived. Businesses can no longer rest on their laurels; they need to leverage Agile development to move fast and create a model for sustainable innovation.
Building a culture of continued user feedback, informed by data and lessons learned from failure, is crucial. The collaborative dialog often leads to new ideas.
Businesses can use multiple approaches to instill collaboration into their work culture:
• Prototype, test and learn. Structure your team with a strong product leadership mindset, focusing on communication, flexibility, rapid response and satisfaction. Doing so will enable a better understanding of the end user, and encourage a continuous, open dialog and culture of experimentation.
• Embed new and emerging tools. Use tools to enable agility (e.g., InVision, Marvel, Adobe XD, Zeplin, Figma). These tools help make proofs of concept cheap, iterative and fast, and elicit real-time feedback that directly impacts the product backlog and roadmap.
• Stay open to new Ideas. Novel approaches are the lifeblood of any business and brand, and new ideas can be revealed at any time during the business process and team collaboration. These can be tied to new user insights, technologies, markets, products, geographical preferences, among others. Embrace new ideas and their inspiration. (Explore this concept fully in my new book Transforming While Performing.)
In the end, business change starts with quick wins and inexpensive, quick failures. By working through fast victories and even faster defeats, business stakeholders and partners can experiment and test emerging technologies quickly and efficiently.
Part 1 of this series looks at how to devise a successful digital strategy that optimizes partnerships and investments. Part 2 looks at the need to connect the design and engineering teams to achieve business outcomes. To learn more about engineering your digital strategy for business success, download our latest whitepaper "Outcome Engineering 101" or read my guidebook, Transforming While Performing: How To Create A Culture of Innovation With Partners.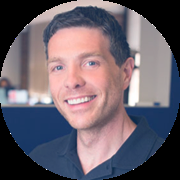 As the CEO of Cognizant Softvision, Andres is responsible for both the day-to-day operations and the strategic vision of the firm. He most recently served as the Chief Solutions Officer at Globant, responsible for the design and development of digital solutions while leading strategic customer engagements globally. His areas of expertise include product development, agile transformation, and gaming.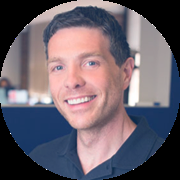 Latest posts by Andres Angelani