Today Software Magazine Highlights Product Delivery at Cognizant Softvision
Ana-Maria Masoud shares her insights as a Digital Engineering Sales Director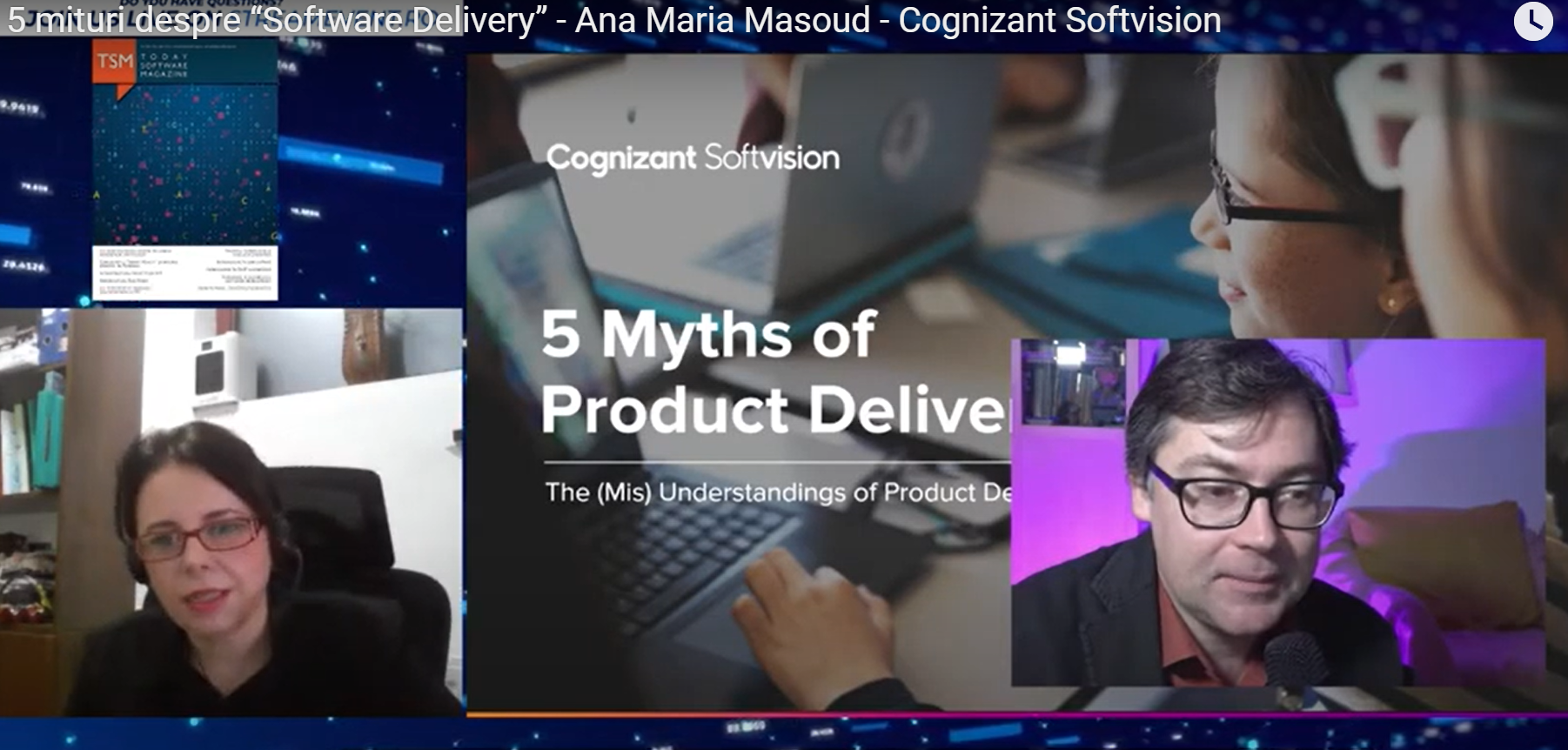 Ana Maria Masoud, Digital Engineering Sales Director from the Cognizant Softvision Bucharest studio, shared her take on misunderstandings in product delivery in a recent article of Today Software Magazine – a Romanian online magazine for software engineers, testers, managers and HR. 
In the article, Ana-Maria Masoud shares best practices from her experience on the Cost-cutting approach, how high utilization of resources will improve performance, and why the more features we put into a product, the more customers will like it. 
Listen to her presentation in Romanian here, or you can read the article in Romanian here. 
This article was originally published in English: 'The (Mis) Understandings of Product Delivery'.