This Is How We Win – Together
Looking at Cognizant Softvision's hallmarks and how we remain strong as an organization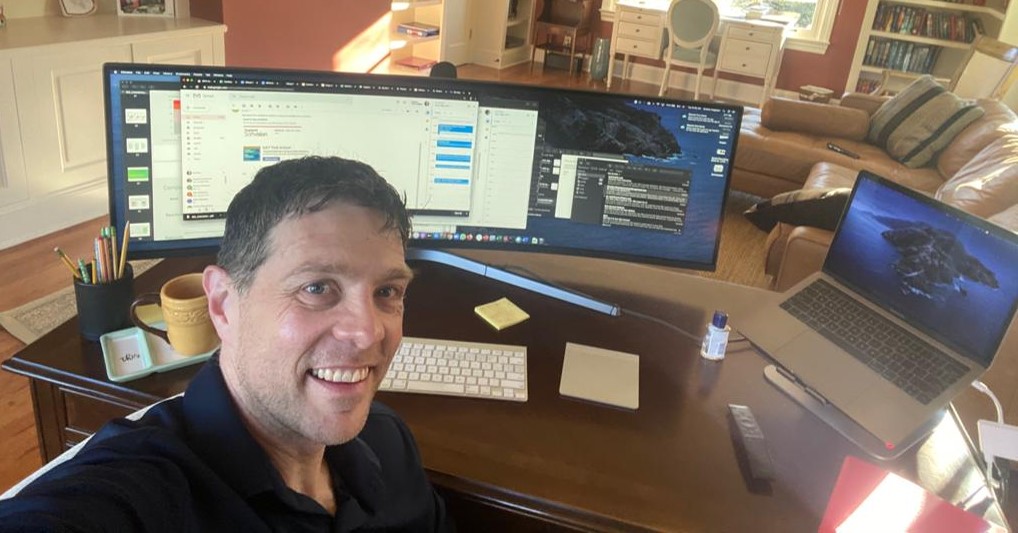 For those of us who call ourselves Softvisioners, working productively from home and remote locations is not a new concept. In fact, it has been a reality since we founded the company more than 20 years ago.
And while today's challenging environment demands that our entire global workforce operate remotely, we wanted to be sure to emphasize a few things that have been and will continue to be hallmarks of our organization:
Health and Family First – Above all else, we want to be sure that our colleagues' health and the health of our families come first. This is how we win, ensuring that our talented global staff stays healthy, and in turn, keeps their families and their communities safe.
Ensuring Client Engagement – It's important we remember that our customers are also going through this crisis, and it may have a more dramatic impact on them and their business and ultimately, their families. Our organizational structure of Pods and Guilds continues to provide us with a unique independence and flexibility, enabling us to pivot to help our clients with increasingly changing business priorities and product engineering requests. Our Pod structure naturally leads us to create a model uniquely suited for today's remote environment, which we're calling…
Virtual Pods – One of the most important elements in these difficult times is understanding how we can instill extra confidence among clients, especially those that may be new to working with and having off-site internal and external teams. We have considered an enhanced Pod offering, one that is more 'fully-distributed' while also adding in a new layer of communication standards, tools, software, community engagements, and security. This timely new offering, which we're referring to here as Virtual Pods, is not a new concept. However, our ability to package our delivery with new standards addresses the unique challenges that our clients are tackling this very moment.
Ultimately, our ability to successfully operate remotely means we can continue to help our clients 'transform while they perform,' knowing that today's business needs are rapidly changing to reflect the evolving needs of their respective customers and stakeholders.
We Are Better Together – While business cycles may mean certain elements of clients' business are out of our control, it's critical that we stay close, use the infrastructure and tools that are available to us, and over-communicate every step of the way. Our Guild Masters, our community managers, and every one of us bring a different level of expertise and perspective that help our clients realize success. It's not one of us, it's all of us.
I have no doubt that this experience will ultimately change the way we do business, the way we learn, the way we interact. Let's all use this time to not just get by or get through, but also as a bridge to become better versions of ourselves and a stronger organization.
For me personally, I'm using this time to really become a better listener… for my staff and colleagues, and also for my family. Without having to rush out to catch that car, to catch that plane, to get to that next meeting… I'm finding myself able to focus better and be more "in the moment." This is particularly true with my family, reconnecting with them at a level usually reserved for long car rides or vacations. We're listening and learning from each other, and I hope the same is true for the rest of the Cognizant Softvision family.
I encourage you to share your insight or story or picture here.
Thank you to our wonderful global staff, our leadership team, and the patience and partnerships of all our clients and partners. Despite our physical distance, let's stay close, let's stay united, and let's stay vigilant … together.