The Power of Communities
Softvisioners from the US, Romania, Australia, and Argentina share their experiences with leading their teams remotely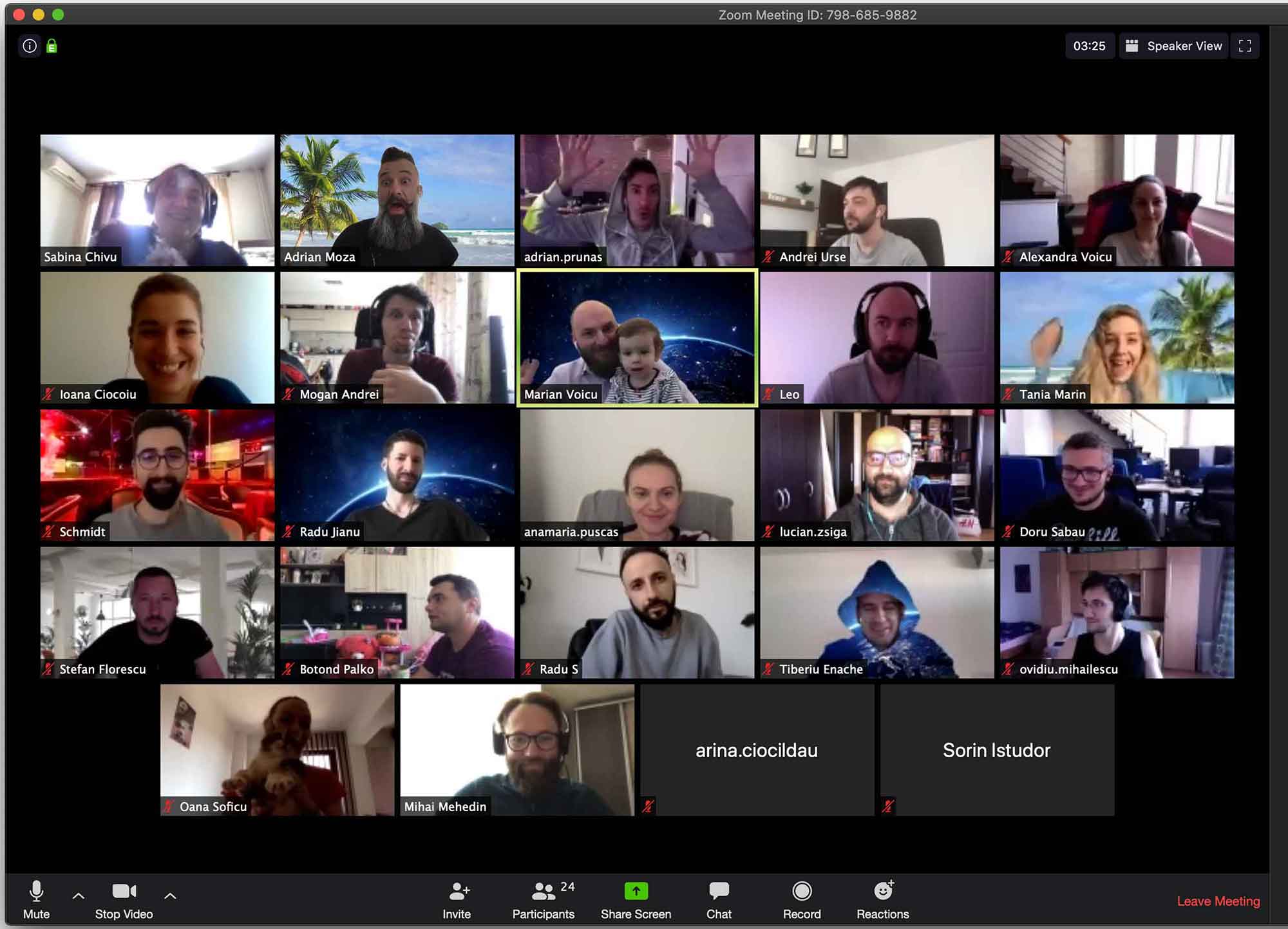 With countries recovering from the COVID-19 crisis, the "world's largest work from home experiment" has reached a new level. What our work environment will be like in the future is still up in the air, but there are some lessons and routines that may be here to stay. For Cognizant Softvision UX Community Manager from the Bucharest studio, Sabina Chivu, the virtual environment was already in place and its members were already accustomed to collaborating remotely well before the pandemic hit.
"The only change is that now all of us are working from home, so we've lost the personal interactions in the different studios. That is why it is important to have regular sync calls and keep all of us updated, provide transparency on business and company's actions and even organize some informal meetings online to share personal experiences," she says.
Sabina is aware that functioning effectively in a fully distributed environment doesn't just mean getting accustomed to conference calls and time management. "I am also having more often conversations with each member separately, checking on their status, and asking if they need any support. I feel they appreciate my approach and the relationship is getting better and better," she highlights.
Seven hours ahead in Melbourne, Australia, Community Manager Ajish Valappil, agrees with Sabina's point of view. "You have to keep yourself motivated and also keep the community motivated, have a conversation with family, take an exercise break and talk with the community members about something outside of work– discuss sports, movies, or some other common interests," he suggests. Ajish also points out the importance of setting "no-go" zones, where all work devices are banned to avoid stress and burnouts.
Motivation – the big challenge
Keeping remote teams regularly motivated, engaging, and dealing with distractions that come along with working from home are challenges that most companies have dealt with since stay at home mandates were put into place. In order to avoid these challenges, Matías Baldi, a .NET Community Manager from the Buenos Aires studio, placed an emphasis on one-on-one meetings, making them essential to everyday tasks. "We are in contact with the community members constantly to remind them that we are here to solve any problem they may have," he says.
Matías also went a step further to really engage his community. Aware that people were willing to learn how to bake, he made use of his additional title as a chef and offered online classes. Matías put on his apron and taught fellow Softvisioners via Google Hangouts how to cook croissants, cheese cookies, flavored breads, and Easter thread during several different afternoon classes.
"I've always enjoyed teaching and cooking, and it's rewarding to see how my studio colleagues share their creations with their families at home. Croissants were, no doubt, the most popular recipe; people felt proud and surprised to be able to cook something they typically buy," concludes Matías, who is already thinking about his next online cooking courses.
Prepared for a new reality
Although the COVID-19 pandemic dramatically changed the way most companies used to work, at Cognizant Softvision more than two decades of virtual experience allowed teams to quickly adapt to the new reality.
"Our guild, while super fond of in-house studios, is also highly distributed. We have teams in 10 different locations, so we have been used to virtual continuous interaction for a long time. Naturally, we have missed being all together in the same space, but our team is as tight as we've always been," says Eugenio Calamari, Design & UX Guild Master.
To keep up the momentum, Eugenio and his team have a series of initiatives to virtually socialize, including virtual happy hours, movie clubs, and frequent personal check-ins. "We are very focused on close connection, group Hangouts or Slack chats, and we over-communicate both from a personal and business perspective," he adds.
Dreaming about the future
When we are able to come together again with our colleagues is a question no one can answer but that doesn't stop Softvisioners from thinking about future plans. When asked what he will do when studios open up again, Ajish takes a moment to think. "First of all, I am eager to gather with the community members in person again, so I would have a QA meetup. I also look forward to socializing with our clients again," Ajish replies.
While Sabina Chivu and her community would like to organize a new event like UX Mind and Eugenio Calamari wishes to participate in a new edition of the Guild Summit, Matías would like to keep teaching cooking classes and participate in other activities he finds interesting.
Our community managers and guild masters put a great amount of effort into communication, community spirit, and engagement to continue to keep our virtual pods thriving, achieving objectives, and having fun. It's these fundamentals of continuity that have kept us delivering results for our clients for over two decades. While companies are still trying to navigate their way through the challenge of working from home, this isn't an "experiment" for Cognizant Softvision – it's in our DNA.