Every year, Cognizant Softvision celebrates International Programmers' Day with an entire week-long celebration, Programmers' Week, filled with exciting Tech Talks on technologies and trends and thought-provoking keynotes assured to spark inspiration. This year, on September 15th, 2020, Andres Angelani, CEO of Cognizant Softvision shared his personal story on mastery and how he chose his own career path. It was a discussion that inspired attendees with three key takeaways on how to master their own journey. In the weeks before his talk, Andres gave a sneak peek into his Programmers' Week discussion, listed below. 
Saturday, September 12th officially marked Programmers' Day. It was the 256th day of the year, and it was chosen because it is the number of distinct values that can be represented with a byte, a value well known to programmers. 
In short, the day is a big deal in the tech and programmer world. 
Technology, computers, mobile devices and software move our world. For every piece of innovative software, there's a clever programmer or several programmers working diligently behind the scenes, solving problems with breakthrough code and software engineering solutions. 
This year, as in years past, we'll recognize the day and celebrate International Programmers' Week by engaging our global programming workforce in a full week of activities and events, beginning today. 
For me personally, it's an incredibly gratifying event, one where we get to recognize all our amazing programmers, most of whom are very willing to come together, share their passion for the industry, and deliver invaluable expertise and insights and passion to internal and external audiences. 
It's also a time of the year when I often reflect, reflect on the path I've taken, and the choices I made that have enabled me to pursue a career in technology, and that have led me to where I am today.
For me, growing up as a small boy in Argentina, I knew two things: piano and prosciutto.
I began my training as a classical pianist at a young age, and spent several hours each week learning my scales and eventually discovering Bach and Beethoven. While my friends were outside playing futbol, I was practicing piano, dreaming about capturing the imagination and attention of a packed auditorium. 
My family was very supportive of my passion. They owned a local, successful charcuterie business. When I wasn't tickling the ivories, I was learning the family business, which meant understanding the art of aging prosciutto and other fine meats. Like playing piano, the fine art of aging meats takes expertise, practice and patience. Prosciutto is cured with specially selected sea salts. You have to establish the right air circulation in the room, maintain tight control of PH levels and do constant testing. It's quite the process.
This was my world growing up, each discipline providing me with comfort, inspiration, familiarity and security. 
I became good enough at piano that it was time to make a decision. Do I devote all my time, energy (and resources) to try and get to a master level? It was an expensive proposition, and while I enjoyed the piano immensely I chose not to pursue that calling. 
As a result, and as the oldest of my siblings, it was assumed that I would someday take over the charcuterie business.
But alas, that was not meant to be either.
As I moved away from piano, I discovered something that many boys discover when they hit their teen years.
Video games. 
But my interest was not just in playing and mastering games. I had to know everything about them. Why did they look and sound a specific way?  
Asking questions, exploring software and programming, led me to where I am today.
At first, my family was disappointed. I did not choose the piano, and I did not choose the prosciutto.
Instead, I pursued a career as a programmer. Programming became my passion, and enabled me to look under the hood of video games, of websites, of all technology, to discover how and what made them run.  For me, and for many who pursue it as a profession, programming was a gateway, a window to explore everything… industries, storylines, relationships, innovations and new frontiers. 
This is a modest example for why we celebrate Programmers' Week, and why we set aside time and attention to nurture and fuel the programmers within our organization. To this day I'm a programmer at heart. When faced with critical decisions, I usually turn to my programming background and think 'how can we engineer it better,' and 'can we make the experience the best it can possibly be?'
This training has served me incredibly well, both from behind a monitor and behind a podium. And my training is even more appreciated when you run a global software engineering company, composed of thousands of developers and programmers. They know that you understand their world, their motivations, and their challenges, in ways that the typical executive may not.
Everybody has a piano or a prosciutto, a path they could take in life, each with varying degrees of difficulty and commitment. 
For me, the lessons I learned from the piano and the prosciutto — the importance of honing your craft, of trusting yourself, of working hard until you develop an expertise and mastery — were invaluable.  These lessons helped give me the character, training and foundation required to be a successful programmer and ultimately, an ever-learning executive. 
Watch Andres' full Programmers' Week discussion below.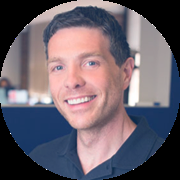 Andres Angelani is the Chief Executive Officer of Cognizant Softvision (a division of Cognizant Digital Business). He is a proven leader at blending design and engineering disciplines that not only boost business performance, but also help organizations build modern business that can seize the potential of the digital revolution.

Andres became CEO of Softvision in March of 2017. He continued in this role through the company's acquisition by Cognizant in late 2018. Prior to Softvision, Andres was one of Globant's pioneers and served as the Chief Solutions Officer. He successfully created multi-million-dollar practices and fostered a culture of continuous discovery where design, technology, process and talent blended to drive digital innovation at scale for the company's marquee global clients. He held other positions at Synthesis Information Technology, Electronic Data Systems and Sistemas Estratégicos.

His second book, Transforming While Performing: How To Create A Culture of Innovation With Partners, was published in October of 2019, and aggregates many years of experience in building innovation cultures with his clients. The book received endorsements from analysts, editors and tech influencers. The book was a winner of the 2020 International Book Awards in the General Business category, and was a finalist for the 2019 Best Book Awards. Andres also found time to write an extra chapter to the book, specifically covering how to transform your organization in the midst of COVID-19. Within 48 hours of shelter-in-place orders due to the coronavirus, Andres was able to move the entire Cognizant Softvision operation to a completely remote environment, and helped counsel clients on best practices to move their business and staff to a work-from-home and distributed team model.

Andres' first book, The Never-Ending Digital Journey: Creating New Consumer Experiences Through Technology, was published in 2016, and describes his method to build high performance teams and top notch software products. In 2019, Andres was recognized by the Hispanic IT Executive Council (HITEC) as one of the top 100 technology executive leaders that happen to be Hispanic. Andres is a frequent speaker and thought leader on how to scale digital innovation in organizations, and was recently featured at The Programmer's Week Conference in Romania, CDX / Techonomy event in New York, and Tech Up for Women. He is also a member of the Alliance of Chief Executives and the Forbes Technology Council.

Andres currently lives in New York and has American, Italian and Argentinean citizenships. He holds a Bachelor of Science in Business from University of Belgrano in Buenos Aires. He enjoys cross-fit training, running, skiing with his wife, Laura, and their four kids. He is also passionate about classical music, and has played the piano from a very young age.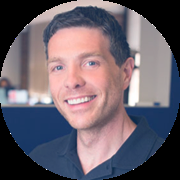 Latest posts by Andres Angelani