In September 2019, we celebrated the 10th anniversary of International Programmers' Week by engaging our global programming workforce in a series of activities and events. Our week-long festivities featured global Webinars and a Tech Conference focused on tech trends. Additionally, held an October Coding Contest, a two-day contest that challenged our programmer's coding skills for the chance to win some fantastic prizes.
For the past five years, Cognizant Softvision has recognized the value that its programmers deliver, and our commitment to this event is a testament to the important role that programmers play within our organization and throughout the industry. 
A look at some statistics provides a glimpse at what we can expect in terms of industry growth:
According to Evans Data Corporation, the number of software developers is expected to reach 26.4 million globally by the end of 2019, and 27.7 million by 2023. 

Evans also predicts that while the US currently has the largest number of software developers, China and India are growing faster, with India set to overtake the US by 2023.

Women currently account for 25% of all professional IT jobs in the U.S.
As someone who began his career as a programmer, I have a special affinity for programmers, the role and the way the role has evolved over the years.  I'm pleased to say that programmers have been able to emerge from the shadows and dark basements within companies everywhere and to sit at the adult table of corporate America. Most companies and brands these days value their technology abilities and talented programming personnel as much as they do legal, marketing and business development functions.
It has never been a better time to be a programmer. And this will be an increasingly important point in the months and years ahead.
Many people have declared that we're in the midst of a Fourth Industrial revolution, one that began less than five years ago and is characterized not by digital, but by technical expansion: robots, artificial intelligence, and 3D-printing are long-awaited innovations that are finally here and changing our lives each day. 
 Our ability to positively impact the world is tied and shaped by how we leverage and engage with technologies and each other. 
As technology has driven industrial revolutions, it has also altered human function at work and in society.  Training workers to be part of early industrial revolutions was relatively quick; it centered on craftsmanship and pushed many people to poor working conditions. 
The phenomenon we are seeing right now is that the soft skills, empathy, leadership, mastery is only achievable by a small percentage of the population.  Typical factory or line-based jobs are losing value in the chain, and being replaced by technology, while a talent gap seems to be growing for positions that demand those 'soft skills.'
One might think that factory-producing software engineers with focused training programs would be more than enough to cover the needs of most companies. 
However, the truth is that's not enough, and not all programmers are created equal. Factory-produced programmers can't solve for a lack of product engineering experience. People built in this factory mode rarely understand how to create transformation. The model does not teach people the soft skills needed to work in teams with designers and product managers.   
We have an opportunity and responsibility to find our purpose and bring order and structure to the next industrial revolution, and this will undoubtedly lead to a dramatic shift and demand with respect to talent.  
 In the past, we built machines and trained people to use the machines. Realities have inverted… now we train the machine to meet people's needs, and we must train people to further what makes us unique.
And that's one critical reason why International Programmer's Week is important. It is a week for celebration, for training, for humanity and for purpose.
Having purpose within a specific role, within a community, within a company, helps drive and amplify engagement. Purposeful engagement also positively influences business outcomes, and this leads to a better opportunity to define your career, your future, your success and the success of your company.
The Fourth Industrial Revolution might be characterized by tech expansion, but closely following it is a Fifth Industrial Revolution, one characterized by talent. In this Fifth Revolution, companies that develop talent, talent that drives purpose, humanity and engagement, those will provide the basis and foundation for business success.
Take a look at Programmers' Week 2019 Highlights video: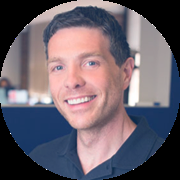 As the CEO of Cognizant Softvision, Andres is responsible for both the day-to-day operations and the strategic vision of the firm. He most recently served as the Chief Solutions Officer at Globant, responsible for the design and development of digital solutions while leading strategic customer engagements globally. His areas of expertise include product development, agile transformation, and gaming.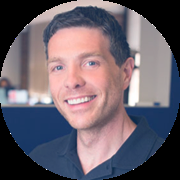 Latest posts by Andres Angelani