The Future of Software: Less Code, More Impact, and More Programmers
Cognizant Softvision CEO, Andres Angelani, featured in Techonomy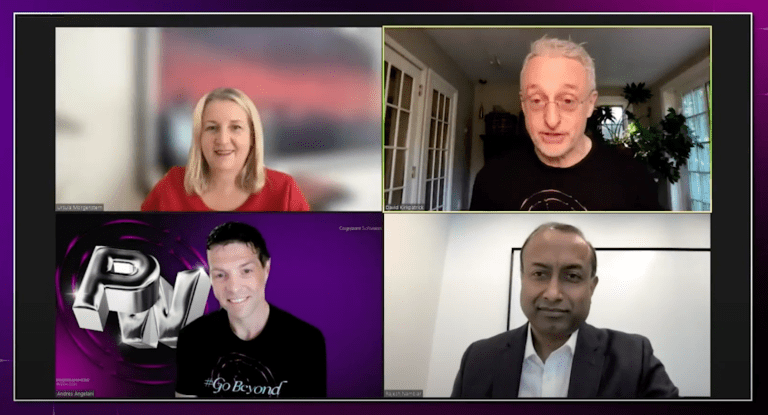 Cognizant Softvision CEO, Andres Angelani, was recently featured in Techonomy. Techonomy's mission is to help the world take advantage of the fact that technology is intertwined with economy.
Techonomy's editorial piece, "The Future of Software: Less Code, More Impact, and More Programmers," follows one of the panel sessions held at Cognizant Softvision's 7th-annual Programmers' Week. The panel featured Andres, alongside Ursula Morgenstern, president of global growth markets for Cognizant, and Rajesh Nambiar, Cognizant's president of digital business and technology, and was moderated by Techonomy's David Kirkpatrick.
The article revealed Andres' powerful opening statement, "Software is everywhere these days." Andres went on, mentioning how software has transformed everything from banking to connections.
The panelists discussed how the pandemic impacted businesses, including pointing out that companies have had to step out of their comfort zones.
The article quoted Rajesh, saying, "[The pandemic] has pushed companies to do things they'd never thought of. We were trying to get them into being more digital. But now that transformation has been hastened by about five years."
Techonomy's piece went on to reveal key points of the panelists' discussion, including talent in the software industry, processes for developing software, automation, and more.
To read the full article, click here.