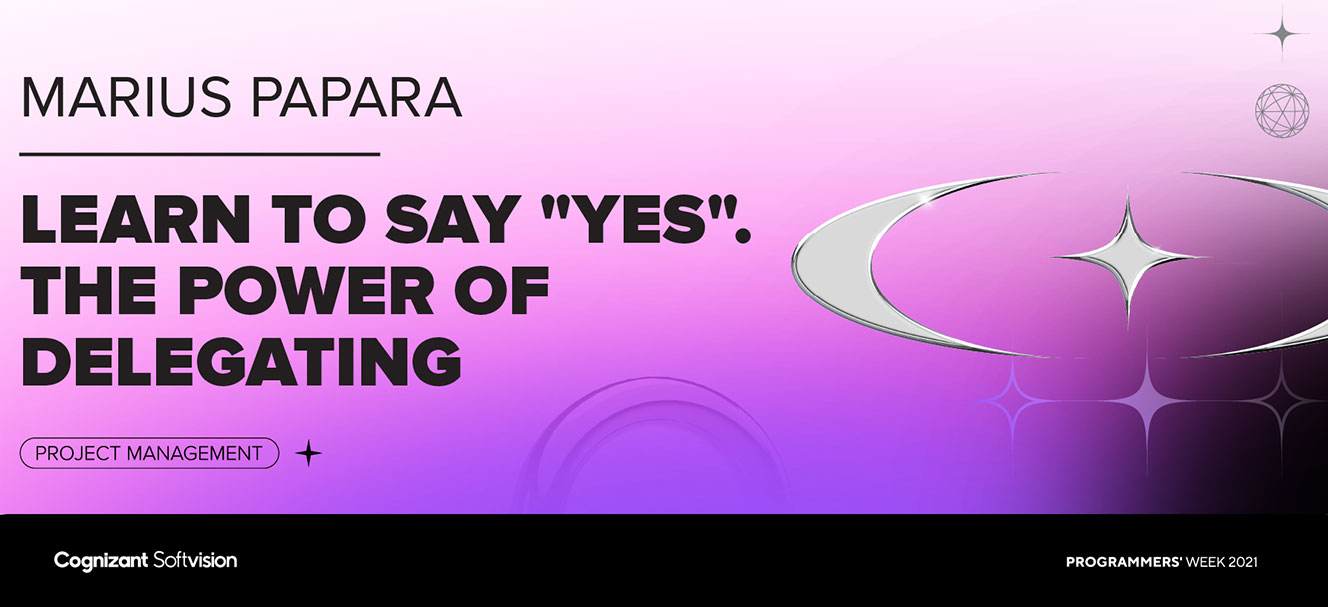 In September 2021, Cognizant Softvision went beyond with our 7th-annual, week-long event dedicated to developers and software engineers from around the world. Programmers' Week was filled with inspiring keynotes, specially-curated tech talks and discussions, all focusing on professional development, training, industry knowledge and trending technologies. 
Delivery Manager, Marius Papara has over 13 years of IT experience and has been a manager since 2013. He joined the Programmers' Week lineup to share some insights he's learned throughout his career regarding the importance of delegating, including:  
Why you should start with a "yes" mindset

How to be a good delegator

The phases of delegation

Common mistakes

Delegating upwards
In his presentation, Marius discussed how delegation determines success or failure as a manager.
"The most productive managers are those who know how to delegate. Delegation is one of the most crucial skills you will ever learn as a manager, and unfortunately it's also one of the least understood and least mastered skills," said Marius. Hear Marius' tips on how to delegate effectively and watch the full tech talk here:
To learn more about Programmers' Week, click here.