The 6 Characteristics of an Effective QA Team
Build a team that delivers great results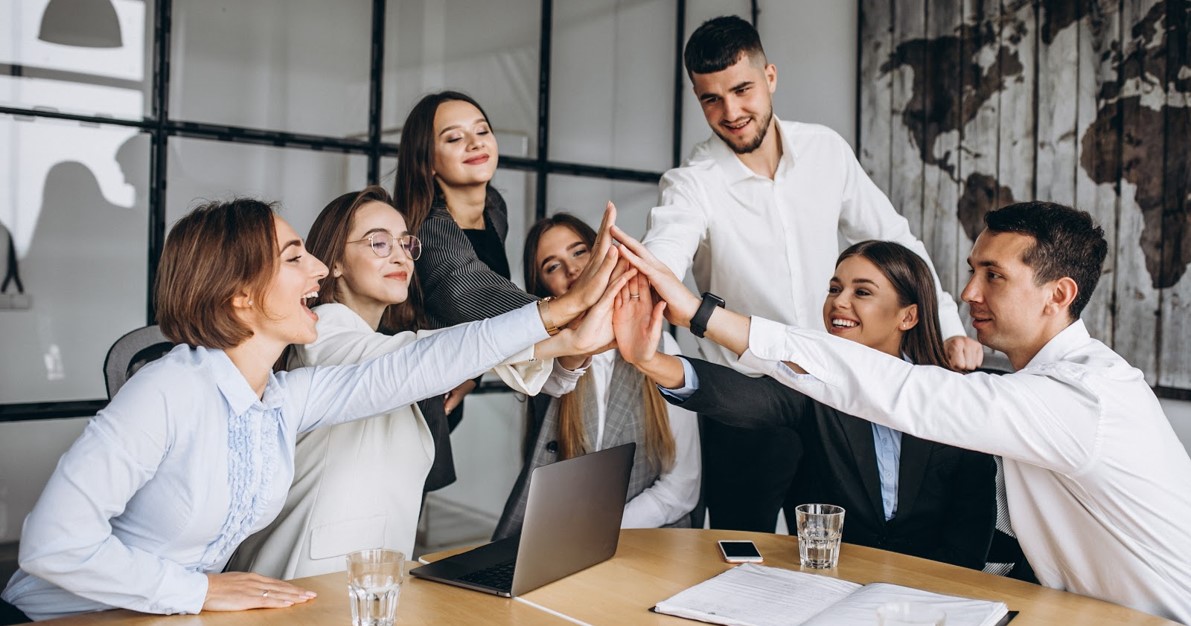 Testing is critical for the success of any software product. Some might even say a software is as good as the testing team behind it and their ability to identify critical bugs before they find their way into production. This is why the QA team contribution is so significant in delivering a high quality product. 
QA work requires a unique set of skills and knowledge that are not always easily observable by others. The QA colleagues have to learn the product and the testing methods, manage different personalities in their daily interactions and work with the development, business analysis and project management teams to ensure the success of the project. These are skills you can't just find anywhere. You can take a bright person and teach them to test, write test plans and document bug reports, but you can't teach them to be a good people person, a great team player or an expert at diplomacy. Building and nurturing an effective testing team is a crucial yet difficult task. 
Through working in multiple QA teams throughout my career, I've observed a few common characteristics that make QA teams successful, delivering results above and beyond expectations:
It is very important for every team member to know and understand their role inside the team. Individuals should understand the project in a bigger context, which includes the relevance of his/her job, as well as shared common team goals. This does bring great commitment towards the work and, hence, contributes to great quality.
How many times have you heard this phrase: "I did not know I should be the one who does this"? There's a high chance you`ve heard it at least once, if not multiple times. And yes, it happens. It happens because we are working in such a dynamic environment where things change. It's difficult to define every single duty, but it is so important to keep constant communication inside the team and make sure people discuss and agree on what their responsibilities are. It's also vital that people are kept  accountable for their area of ownership, once that's  agreed inside the team. 
By assigning the work inside the team by subsystem and setting up the bug tracking system in the same way, the team works more efficiently and they have less unnecessary overlap between tasks. QA people want to deliver high quality products, therefore the more ownership of a product or subsystem of a product they have, the more they care about its quality. People will work better when they know they are responsible for an area and it's even better if they can retain responsibility through maintenance release as they will take ownership, which leads to improved work performance.
2. Organization & strong communication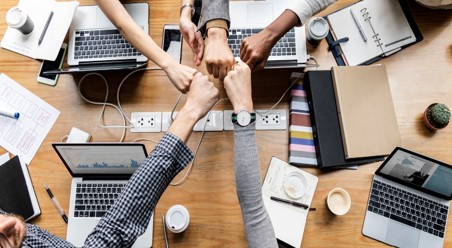 A great QA team requires very good organizational skills. Testing is a job with frequent interruptions: just about the time the tester dives into a task, the developer needs more information on the bug report. The tester switches focus, fulfills the information requested and goes back to the task at hand. This may happen several times until the final fix is obtained. Whenever there are a few spare minutes, there are always test cases to be updated, reports to be completed and new bugs to be documented.  The ability to be interrupted and pick up where you left off is a critical skill for any QA team member.
Being organized as a team means everyone is on the same page as far as it concerns the project updates and tasks. It would be ideal to keep each other informed inside the team by always keeping a strong communication regarding topics that can affect other team members.
3. Curiosity & positive attitude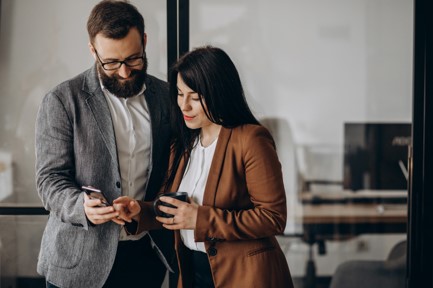 Successful QA teams are curious and they want to know "What happens if…?. Curiosity is what keeps the job interesting and is one of the areas where the testers find their rewards. The team should be encouraged and empowered to ask questions and feel confident to do so. The QA people who don't wonder why something happens  will likely become easily bored and will miss many problems by just accepting a problem's behavior as correct without questioning it. 
Keeping a positive vibe inside the team is vital for the success of the project. A mediocre person with a great attitude will go much farther than a very smart, qualified person with a bad attitude.  A positive attitude inside the team can also get you through a lot of tough deadlines.
In the same regard, a good sense of humor can carry the team through the tight schedules and releases of semi-functional software. The team should be able to hang together and sometimes that means being able to share a joke or two. People should enjoy their job and get along with their coworkers. A happy work environment is crucial for a happy and productive team.
4. Confidence & empathy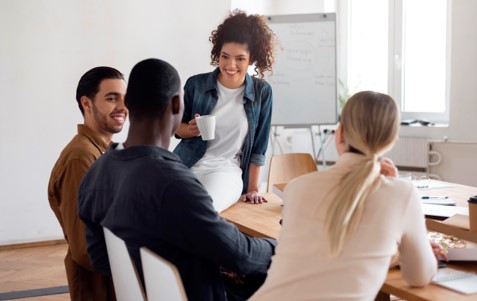 Individuals in the QA team have to be comfortable with their role and the job they are doing. If they don't have confidence they will be easily deflected when they approach a developer with a problem. Confidence does not mean arrogance, though. There is always someone who knows more than you do, so be humble and listen to the other person's point of view.
Some of the very best QA people have previously worked in support and/or development. They have experienced the other side of the world. Good QA people need to be emphatic with the developer whose code they are testing, as well as with the customer who has to use it.  Make sure not to point fingers at any time, regardless of the situation. Try to put yourself in the other person's shoes and practice active listening to really understand the other person's point of view.
5. Openness towards feedback & regular acknowledgements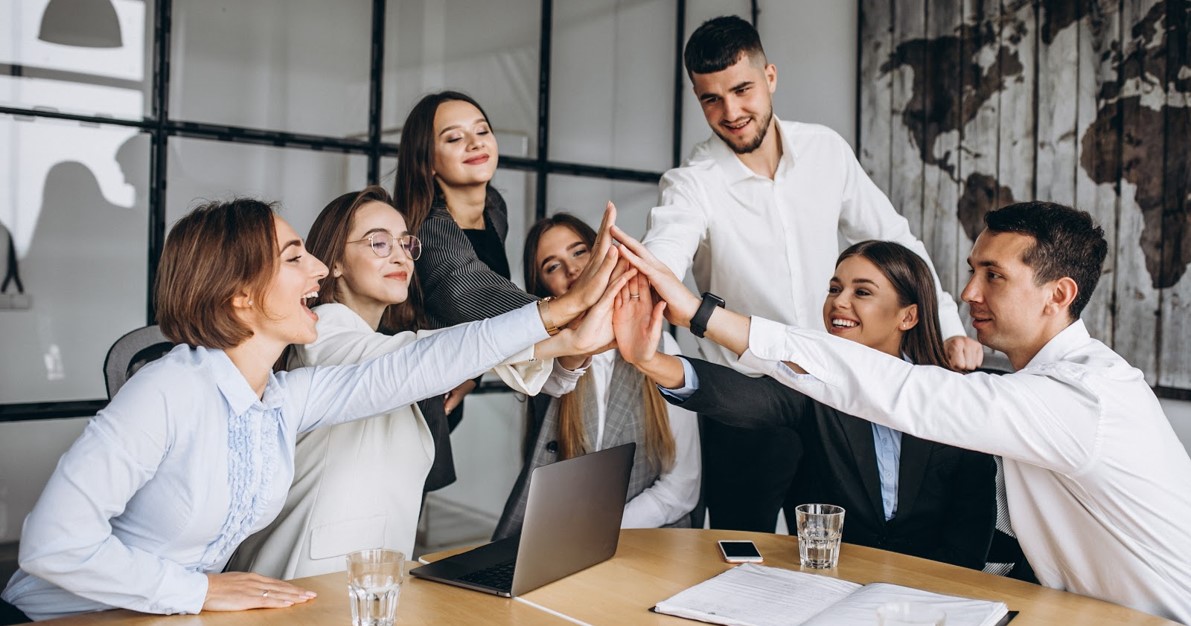 Giving and receiving feedback should become part of the daily interactions inside the QA team. By no means should the feedback be made a subject for performance evaluation only. People who are able to give and receive feedback on a daily basis  improve their performance daily.
Remember to celebrate the little victories. The little things do matter, so the team members should remember to say thank you or congrats now and then.  Everyone likes to be recognized for his/her work, so it's important to build a culture of recognizing other people's help. Give each other a pat on the back once a while. It will go a long way.
6. Thirst for continuous learning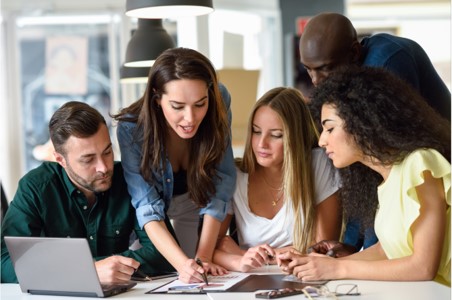 In order to be able to continuously deliver high quality results, great QA teams love to keep up with the latest technologies and trends. This is why, from my experience, the best QAs are the ones who want to get out of their comfort zone and continuously improve their technical and soft skills.
Some people are more technically oriented and they are usually looking for ways to grow through support and mentorship from other peers who are more experienced or even studying on their own by reading books, watching tutorials, going to conferences or using learning platforms, such as Pluralsight or Udemy. These QA people might dig deep into API testing, performance testing, security testing, solid scripting or all the way into automation testing. Their contribution to the team can save hours of manual testing work in the long run.
Others are very good at binding people together and building great relationships inside the team. They usually have great communication skills and they are up for any challenge that involves direct interaction with other peers or clients. You'll find these QA people shadowing leadership team members, reading leadership and personal development books and attending webinars about soft skills. In my opinion many of these people are born leaders and must be encouraged and supported to develop their career in this direction. Their role inside the team is to keep people happy, motivated and challenge them to get out of their comfort zone.
Putting together the right mix of talents to address all of the project testing needs and providing them with the right tools and incentives, helps build a testing team that delivers great results. 
The characteristics listed above proved to be important from my experience so far, but I would love to know what brings the salt and pepper in your QA team? What are those things that tie your team together and get you through the finish line? 
Leave a comment below and let's debate this topic together.