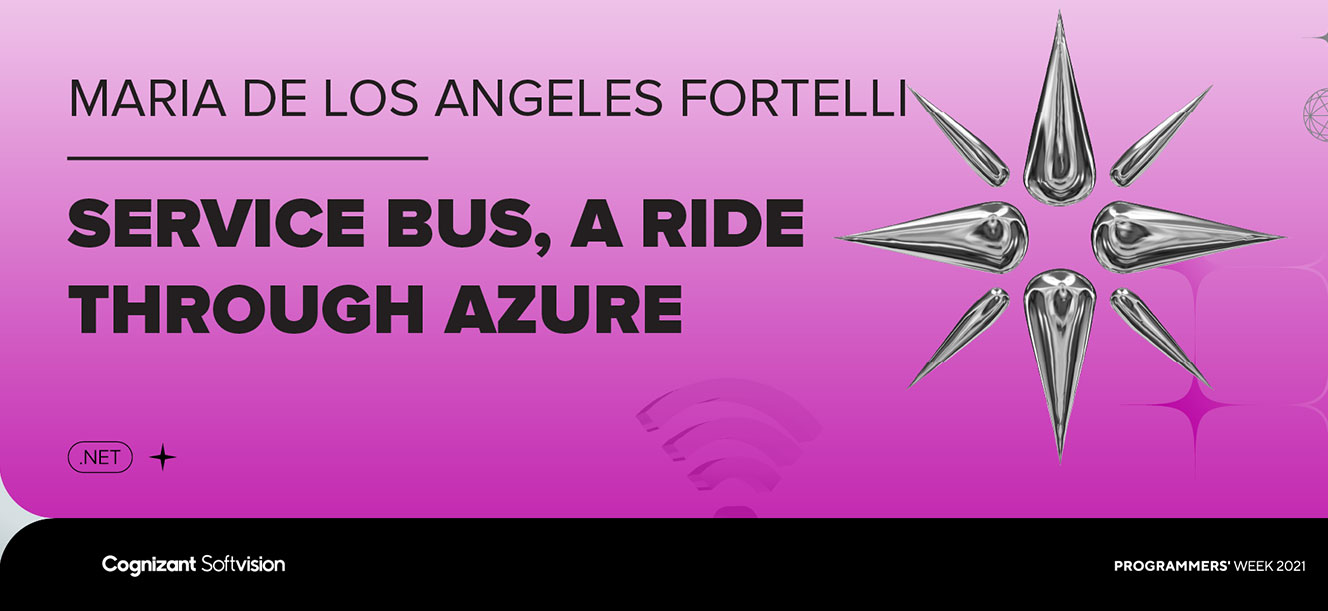 For the seventh year, Cognizant Softvision went beyond with our week-long event dedicated to global developers and software engineers. In September 2021, Programmers' Week was filled with inspiring keynotes, specially-curated tech talks and discussions, all focusing on professional development, training, industry knowledge and trending technologies. 
Throughout Programmers' Week, Cognizant Softvision experts from our global studios shared their insights and knowledge. Maggie Fortelli, .NET developer and Community Lead joined the event lineup to share her expertise on Azure Service Bus.
During her presentation, Maggie discussed:
What is Azure? Where can you use it?

What is Service Bus?

AMQP Protocol

The Publish Subscribe Pattern

Main concepts and terminology
After explaining the basics and background of the technology, Maggie walked the audience through a demonstration in the Azure portal. To view the demo and learn about Azure Service Bus, watch the full tech talk here:
To learn more about Programmers' Week, click here.