Systematically innovate or bust
How to keep your eye on the horizon of opportunity to win with Labs.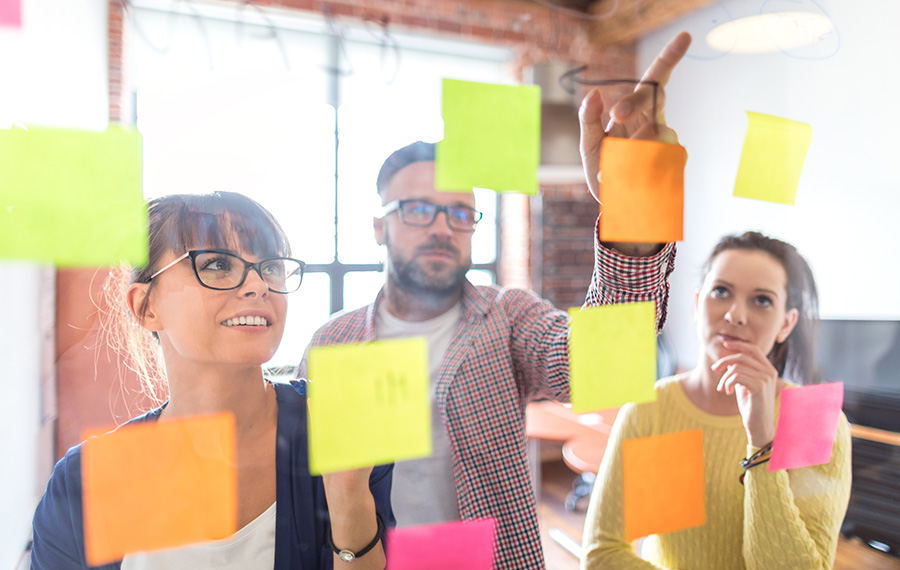 At Softvision, over the years of working with our clients to deliver world-class digital products, we have seen the challenge of keeping up with the ever-increasing pace of innovation and the digitally native competition who have been disrupting industry after industry.
The time for talking about digital transformation is now over – the imperative now is competing in your customer experience by delivering compelling products and services across customer journeys that are increasingly enabled and merged with the digital world.
This evolving digital landscape offers opportunities and daunting challenges for businesses – with open source, connected everything, increased urbanization and smart homes, cities and cars, secure digital identities, data-enabled business models and a growing AI and robot workforce, the choice businesses really have is:  Systematically innovate or bust.
That is why we created a blueprint to bring systematic innovation to our clients, to provide the approach, the people, and the tools to experiment in emerging areas and create an innovation pipeline that drives your business forward.
How to embrace systematic innovation
Innovation needs to be the heart and soul of your business and it needs to be driven from within, but the reality for most businesses is their need for help in staying ahead of the curve, operationalizing and executing. This is where Softvision Labs come in:
A team dedicated to your innovation pipeline
A Lab is a cross-disciplinary team that is dedicated to the innovation pipeline of your business.
Inside our Labs
Our Labs teams are innovators from experience design, digital platform development, and data analytics. Our people are 'full stack' hustler's – digital citizens connected to the world of design and technology with stand out skills and business savvy – but most importantly, who like to get their hands dirty experimenting and learning.
Access to the brain trust of Softvision: Guilds
There is a need within our Labs for a flexible mindset to tackle problems enthusiastically but also a depth of expertise to deal with complexities. This is why our Guild communities of specialist talent are a crucial support: Our Labs teams are integrated within your business, but they are not isolated. Every Softvisioner is a member of a Guild community such as Design and UX and Machine Learning. All of the guilds run regular learning events and are virtually networked so that mentoring and advice seeking is the norm. This ensures that the wisdom of past experience and a passion for the next big thing is woven into the fabric of each and every Labs team.
Experiment and find the Truth
In the Lab we run multiple experiments at the same time – rapidly testing solutions that surface key viability findings toward the beginning of the process, using customer feedback to help evolve or kill ideas early at a lower cost.  As we continue to produce the Labs team ensure the pipeline of products have clear measurable objectives applying a data-driven approach to decision making, again –  always willing to evolve or pivot an idea, so efforts are not wasted. The reality that not every idea is a winner is at the core of the Labs approach – to find the truth and de-risk future investment from the business.

Labs teams work to:
Identify opportunities
We work with you to identify opportunities from across your business, focusing on your end customers to define your innovation goals.
Prototype and learn
We look to the future of your business, systemizing innovation, running multiple experiments, learning at a lower cost and leveraging our guild community expertize.
Partner with the future
We leverage the ecosystem of innovative startups, companies, and technologies, collaborating to get to market faster, with best in class solutions.
Create your future roadmap
Lab innovations are meant for scale, rooted in your business and customer reality, focused on impact. After validation, experiments move into a production pod, becoming the future of your digital business.
To find out more, embrace systematic innovation, defend against digital disruption and succeed, get in touch.. Or alternatively, get left behind and.. well – you know the rest…